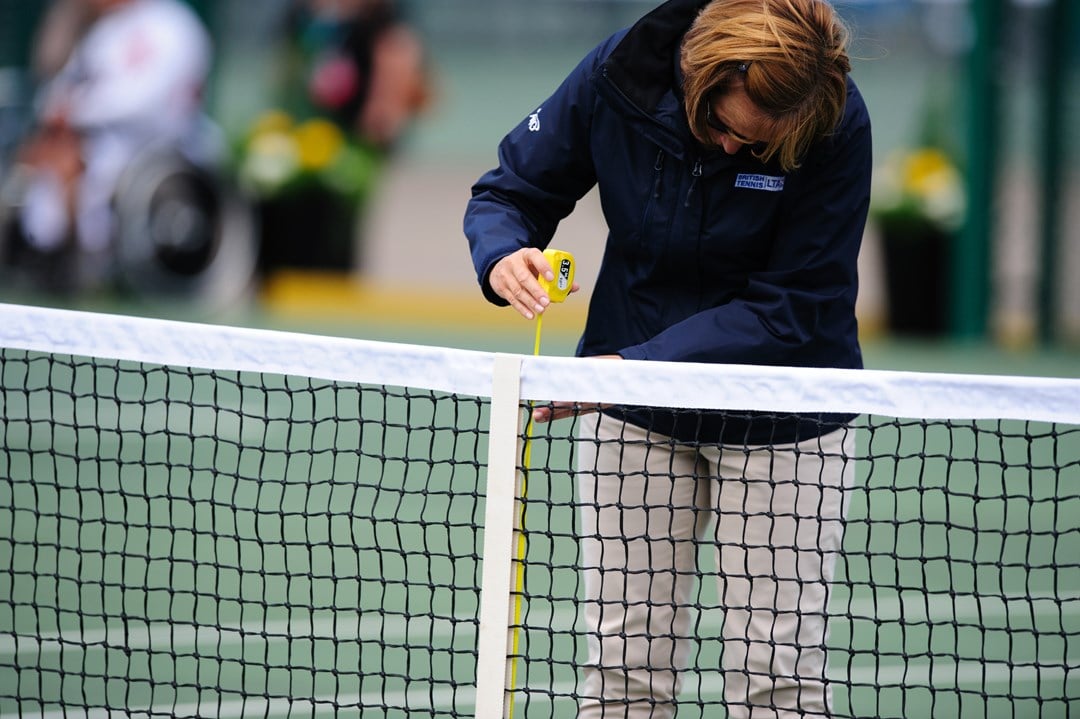 Community
Women's Sport Week: "I'm committed to making tennis as inclusive as possible"
• 2 MINUTE READ
Continuing our Women's Sport week blogs, Gill Anderson tells us about her role as an official within tennis, including Tournament Director for Sound Tennis.
I first got involved with tennis when I was eight or nine years old. We lived near a park that had a tennis club so I started to play. When I had my own children they then started to play themselves, and we were regulars at the Weald for their childhood right up until now when one daughter, at 27, is still a member.
I'm now the Chair of The Weald Lawn Tennis & Squash Racquets Club in Hassocks, West Sussex and I play there three or four times a week. I'm particularly proud of our Wednesday social tennis sessions which are always well attended and a great opportunity to have a hit and make new friends. I'm committed to making tennis as inclusive as possible and reaching out to local people with disabilities to encourage them to give tennis a go.
My first experience of refereeing was when I got roped into court supervising at the junior county closed! I'm now a R2 Referee; you complete the qualification via a mixture of online and face to face training, but it's only once you qualify that you really start to build experience. Apart from refereeing all levels of Juniors, Adults and Beach Tennis I'm proud to be Tournament Director and Referee for Sound Tennis. I've delivered three tournaments so far, two inter-club between Metro and Sound Tennis Sussex and one regional competition in Sutton.
My role is to schedule the matches, make sure people are on court at the right time and recruit volunteers to support the smooth running of the day. During the tournament I keep scores and make sure the day runs smoothly. In addition to my roles as referee and Club Chair at the Weald, I'm also Treasurer for Tennis Sussex.
There are so many benefits of playing tennis. It's a very sociable way to keep fit whilst widening your group of friends, and when you're playing tennis you are so focused that any problems seem to melt away. To anyone who thinks tennis isn't for them, try it, you might just be surprised.