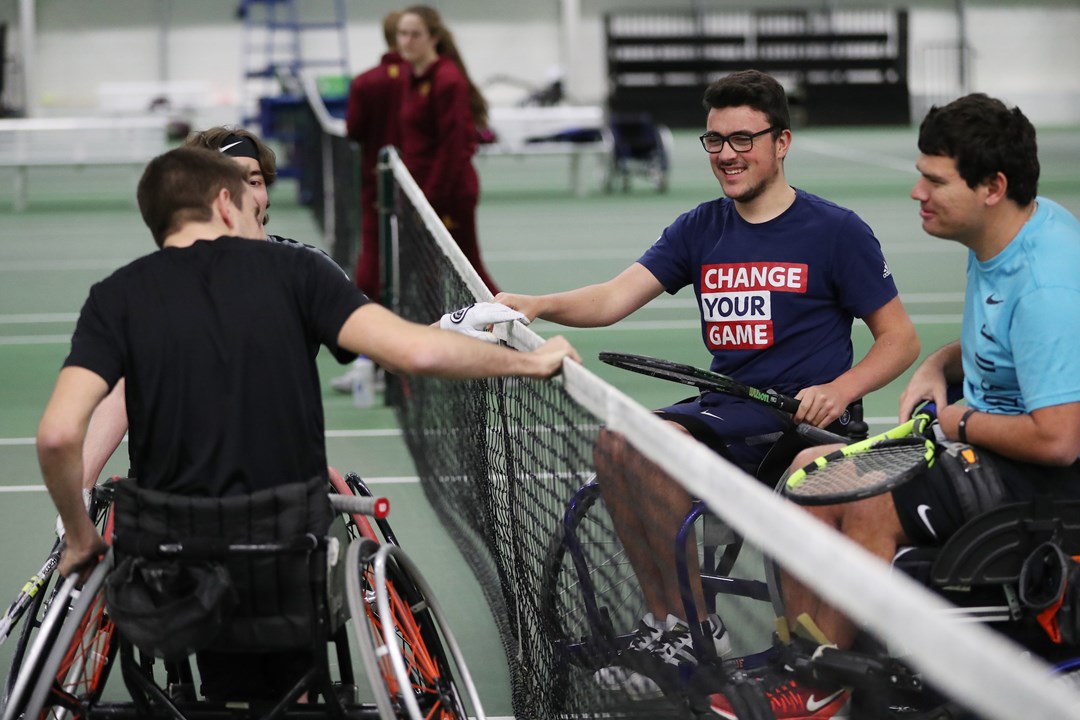 Diversity and Inclusion
VIDEO: Wheelchair Tennis players encouraged to join the fun of competitions!
• 2 MINUTE READ
Wheelchair tennis players across the country are being encouraged to get involved in the many fun and social local and regional competitions that are now thriving in the UK.
Great Britain's leading tennis charity, the Tennis Foundation, have released a new video designed to encourage more wheelchair tennis players to enter competitions. With many regional and recreational wheelchair competitions across the UK each year for all abilities, there really is a competition for everyone!
Whether you're a beginner looking for your first taste of competitive action, or a seasoned contender seeking to push yourself and compete against the best players in the world, the events are fun, sociable and a great way to meet new friends.
Competition regular Philip Fielding emphasised the social benefits of getting involved in competitions, saying; "I have met a lot of new people from playing wheelchair tennis competitions. If fact, it is a really, really supportive environment", while Tabi Fung encourages anyone considering it to give it a try, saying "For anyone new starting it, it is so much fun, and everyone is so supportive".
Liz Terry, Disability Competitions Manager at the Tennis Foundation said: