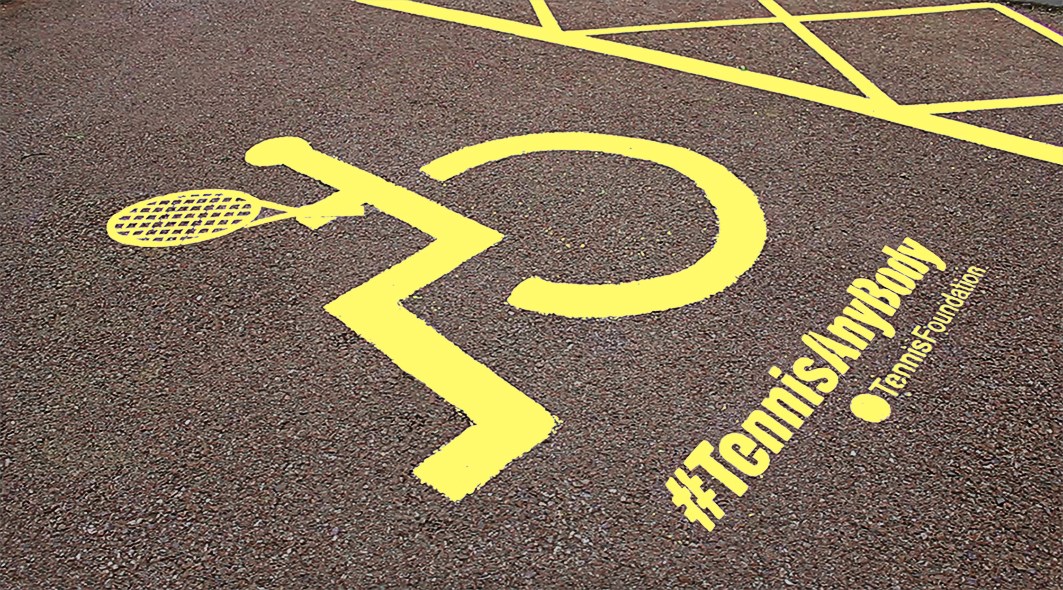 Diversity and Inclusion
Tennis Foundation #TennisAnyBody campaign wins advertising award!
• 2 MINUTE READ
The Tennis Foundation has received an award in recognition of its innovate marketing activity last year to launch our #TennisAnyBody campaign!
The award comes during a week that has seen awards won by people who play a part in the Tennis Foundation's range of activity covering disabled tennis, tennis in education and tennis in communities - Gordon Reid presented with his World Champion trophy for wheelchair tennis by the ITF, while volunteers have also received recognition for their contributions to the work the Tennis Foundation does as part of the Aegon British Tennis Awards. The week of celebration was then added to on Wednesday evening when the Tennis Foundation was named as the winner of two categories at The Drum's 'Chip Shop Awards' that celebrate creativity in advertising and marketing.
After picking up the 'Best Use of an Alternative Media Space' award for our addition of a tennis racket to disabled car park space logos around the county, we went on to be named as the winner of the Chairman's Award. The campaign, created and delivered with Now Advertising and run in partnership with intu shopping centres, ran last year ahead of Wimbledon to launch our #TennisAnyBody campaign aimed at promoting inclusive tennis and showing that anybody, regardless of ability or disability, can play tennis.
As Great Britain's leading tennis charity, the Tennis Foundation's vision is to make tennis a sport which is inclusive and accessible to all. Our work providing opportunities for disabled people to play the game and maximise their potential is a key strand of this, alongside our tennis in education programme helping to build the futures of young people in schools, colleges and universities, and our ground-breaking SERVES programme which is using tennis to transform the lives of young people in urban and disadvantaged communities.
If you are interested in working with the Tennis Foundation to promote inclusive tennis, such as by implementing our award winning disabled car park space designs, then get in touch!