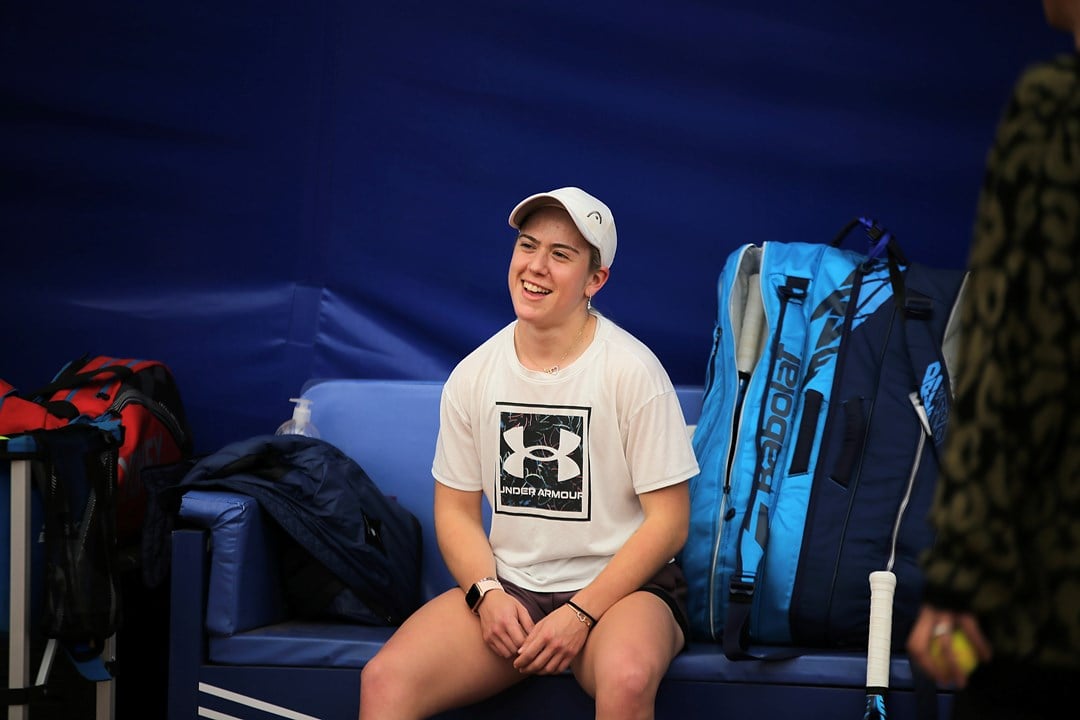 Grand Slam
Sonay Kartal reflects on a season of highs as she prepares for US Open qualifying
• 3 MINUTE READ
As 2022 dawned, the prospect of Sonay Kartal playing in US Open qualifying was little more than a fantasy for the 20-year-old from Brighton who started this year ranked 864th in the WTA rankings. Yet, a combination of hard work, dedication, and a series of tournament wins on the ITF World Tennis Tour has ensured that Kartal is now in New York preparing to play her first match at Flushing Meadows.
A quartet of wins in ITF World Tennis Tour tournaments staged on British soil as part of the LTA's Performance Competitions Calendar were the catalyst for Kartal's rapid rise up the WTA rankings, with the wildcard she earned to make her Wimbledon debut in June reward for that winning form.
The enhanced LTA Performance Competitions Calendar was put in place to provide more opportunities for players to compete regularly at a higher level and make progressive ranking gains at the formative stages of their careers, something which has already paid dividends for British players in the first half of this year.
The increased calendar means that there are over 40 weeks of either international ranking point or prize money earning opportunities in Great Britain this year, with Kartal among those who has made the most of those opportunities to boost her ranking to an impressive No.217 in the latest WTA list.
Now she is counting down to her first match in US Open qualifying and admits the year she has lived through has been a whirlwind that has exceeded her own expectations.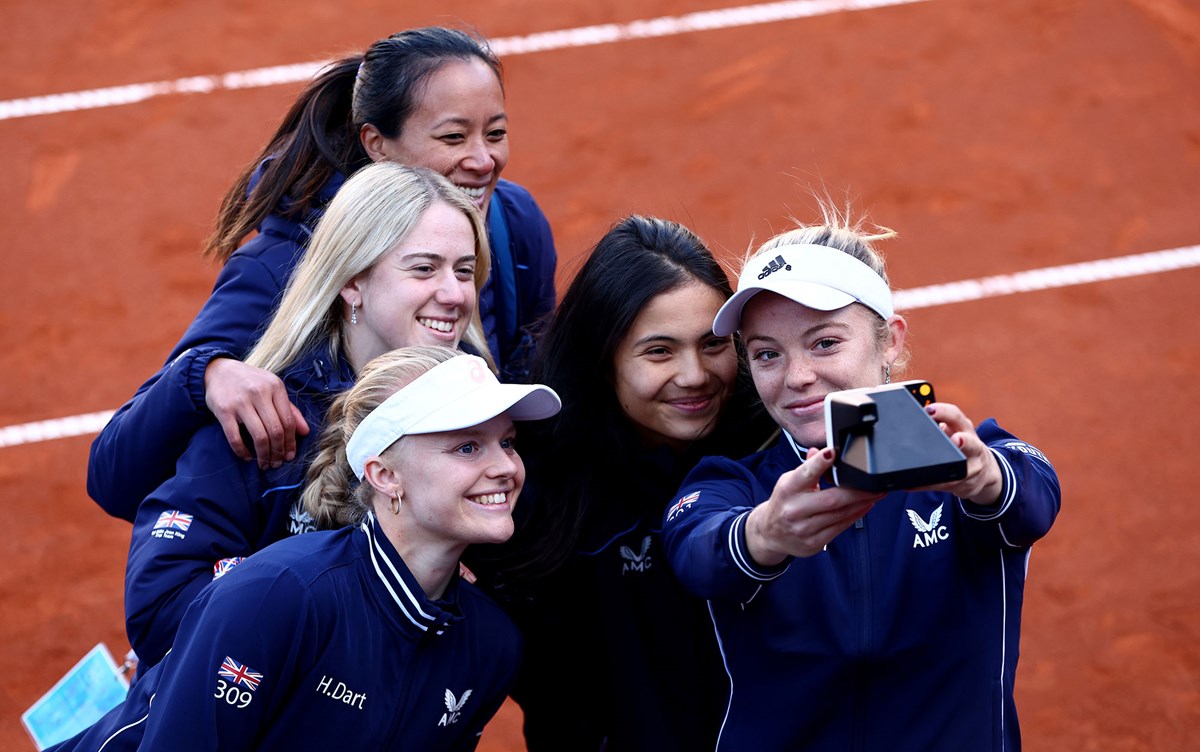 "This time last year, the idea that I might be playing at the US Open was not even in my thoughts. It didn't feel possible," said the player who received her first call-up to Great Britain's Billie Jean King Cup squad for the tie against the Czech Republic in April.
"To be honest, six months ago, I didn't think I'd have any chance of playing at Wimbledon, but that happened. So to have played in two Slams at the age of 20 is something to be pretty proud about.
"Even though I always felt like I had the tennis in me to get to this level, I was never sure when it was going to happen, so this has been a great year."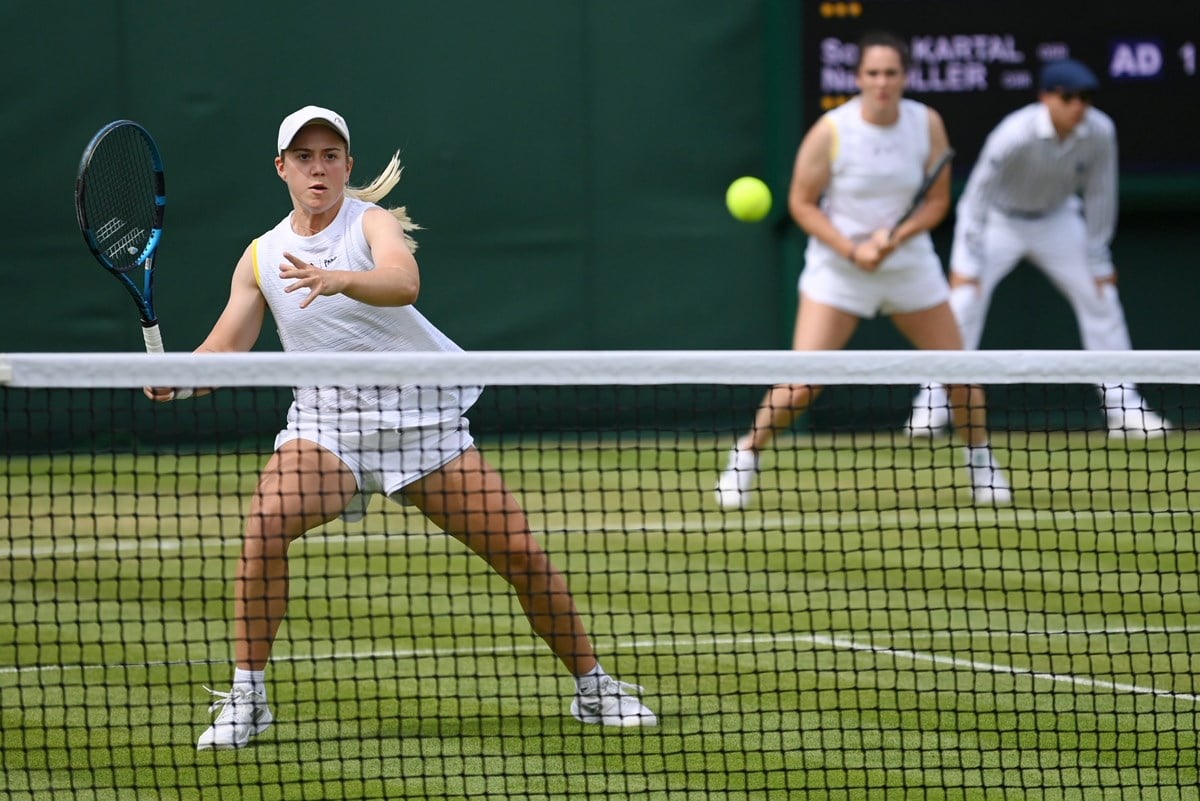 "For me, the biggest thing was staying fit. Pretty much my whole life, I have been struggling with injuries here and there. That means my tournament schedule has been pretty much broken as I have been doing rehab and stopping for long periods, so being fit all year has been massive for me."
"Now I'm getting this chance to play US Open qualifying and I'm not putting too much pressure on myself. I'm just soaking everything in and seeing where it takes me."
After losing in the opening round of qualifying for an ITF W60 event in the Bronx last week, Kartal appreciates the quality of the opposition she will face at US Open qualifying, but she is relishing the prospect.
"The draw was packed with good players in the Bronx," she added. "I was one of the last people to get into qualifying and I was ranked around 213 that week. For an ITF W60 event, that is a crazy level.
"Everyone who is out here in America are looking for tournaments to play in and it means some great players are playing in events they might not normally enter.
"Now I know US Open qualifying is going to be tough, but I feel like the year I've had gives me the confidence to go into any match thinking I have a chance to win.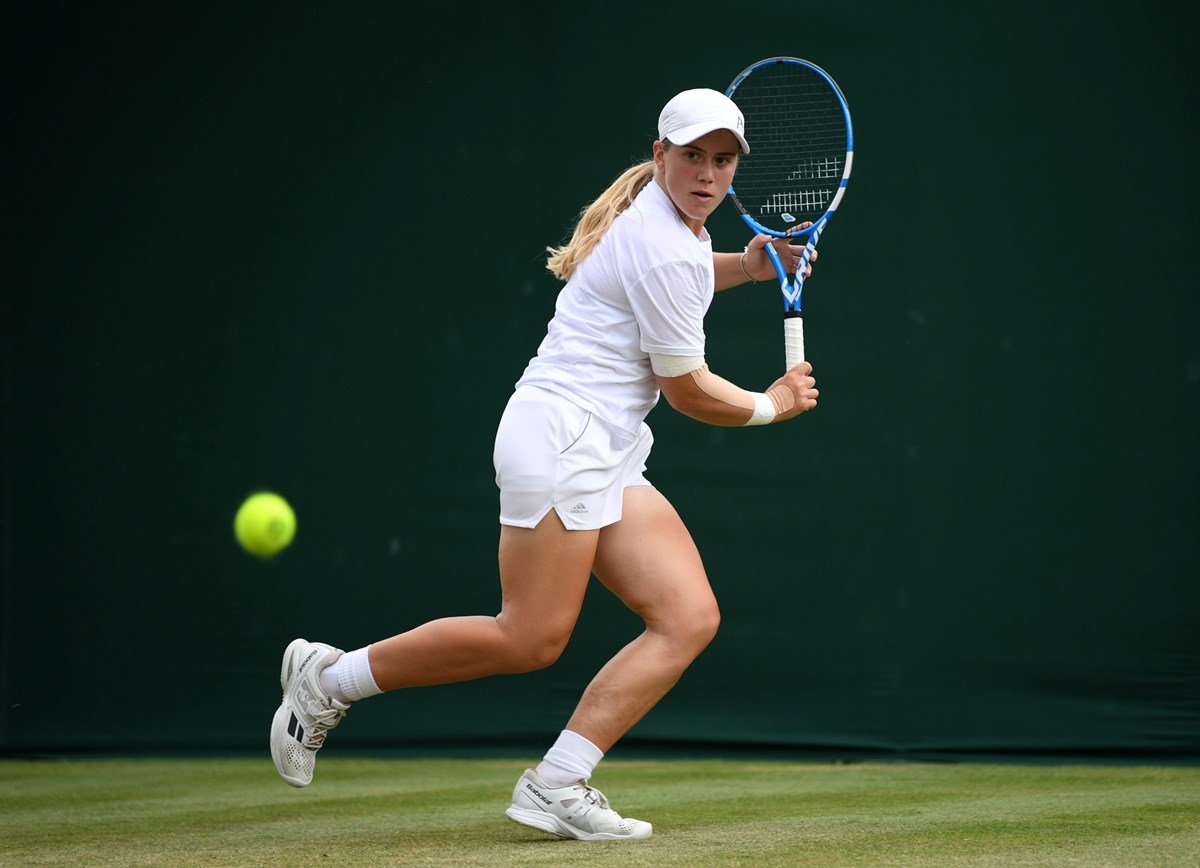 "I'm going into this with an open mind. At the end of the day, I have come a long way in a short space of time and jumped a long way in the rankings.
"I'm away that I'm not going to make the same jumps again now because it is much harder to move in the rankings when you get to the position I'm in now.
"Also, I realise there is no need to rush it. I'm only 20, I'm 217 in the world and that is already a great achievement. If I can stay injury free, I feel like I have a chance to make the next step up and I'm just going to go out there and keep swinging."
After achieving so much this year, everything is possible for Kartal as she prepares to play her first match at Flushing Meadows.