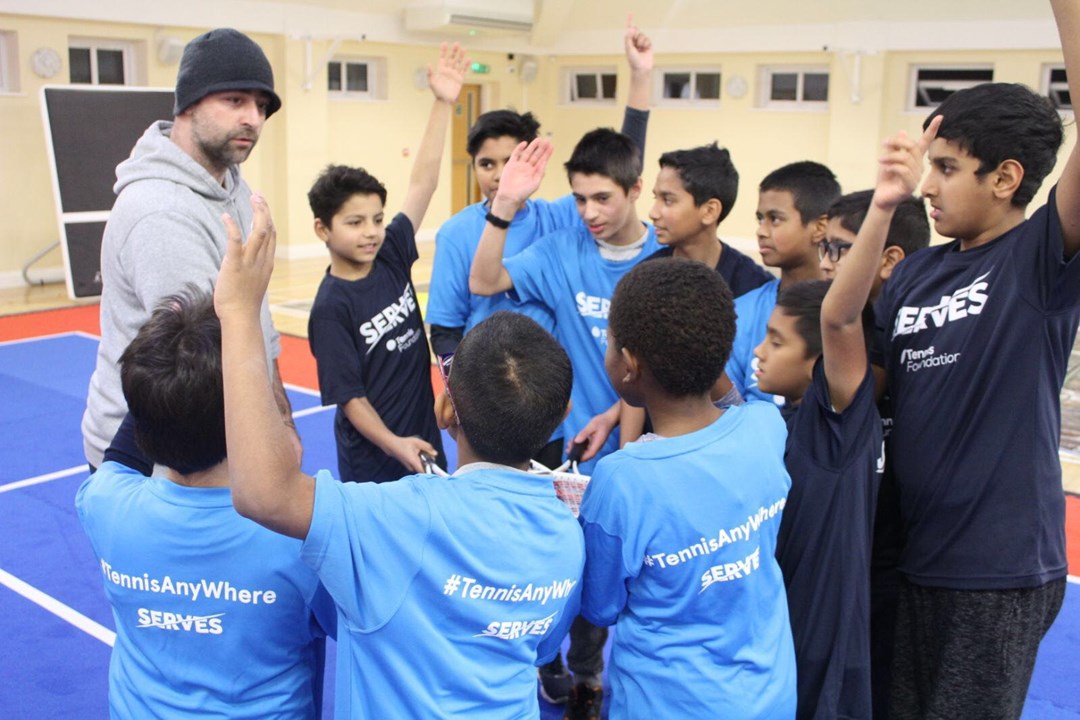 Community
Three Tennis Foundation SERVES sites recognised for engaging BAME communities
• 4 MINUTE READ
Three of the Tennis Foundation's SERVES sites are in contention for recognition at the 2018 British Ethnic Diversity Sports Awards (BEDSA) as a result of their efforts to increase participation amongst young people from black, Asian and minority ethnic communities in tennis.
The sites in Barking (Al Madina Mosque), Bradford (Sunnah Sports Academy) and Slough (SWAT Youth Club) have all been shortlisted for the 'SERVES Community Tennis Project of the Year' award. The trio have been nominated as a result of how they have developed and delivered their SERVES programme and demonstrated a significant impact to increasing participation.
The SERVES project is managed by the Tennis Foundation, Great Britain's leading tennis charity, as part of its efforts to open up tennis to anyone and everyone. The project, which itself has been included in on the shortlist for a prestigious Sport Industry Award this year, takes tennis in to places it has never been before through pop-up and roll-out courts. Beyond just getting more people playing, SERVES acts as a tool to drive social change and provide new opportunities to young people in urban and disadvantaged communities.
In delivering SERVES, the Tennis Foundation works with a range of national partners, with this award focussed on sites operating through Sporting Equals, founders of the BEDSAs. The shortlisted projects for the 2018 award are:
Al Madina Barking Mosque (Barking Muslim Association Trust)
SERVES sessions are delivered three times a week at Al Madina Mosque in Barking, attracting 22 young people to take part. Tennis on the roll out courts has since become a key component of Al Madina's sports programme. By personally developing and supporting the youth engaging in the tennis programme, Al Madina aim to provide them with the confidence and ability to engage in positive activism within the community and be empowered to speak out and be resilient to many things including extremist rhetoric. They are now looking to identify individuals who can be developed and nurtured into future leaders and deliverers of the SERVES Programme. Vote now - bedsa.co.uk/vote.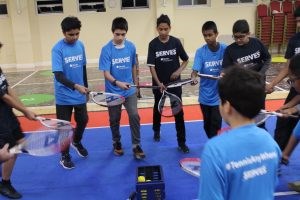 Sunnah Sports Academy (Bradford)
Within the first week of delivery of SERVES sessions at Sunnah Sports Academy last summer they had 60 children taking part in the project, and the numbers are increasing week by week. Such is the demand they have had to put more sessions on to facilitate the group size, while they have also taken the project into schools and got the children interested and enjoying the sport. Working predominantly in the South Asian community, they have been amazed to see the uptake and commitment from the community to tennis, with parents saying their young children cannot wait for the next session! The sessions include children with and without disabilities, and the most emotional moment of their SERVES activity so far came when a young boy with autism walked over picked up the racket and joined in the session within five minutes, having previously not taken part in other sports. Vote now - bedsa.co.uk/vote.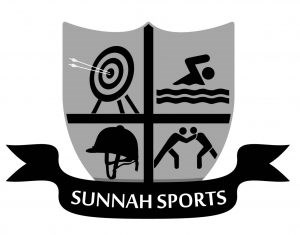 SWAT Youth Club (Slough)
Having introduced the SERVES programme in October, SWAT have seen their new Sikh faith voluntary run youth club develop much quicker than anticipated, with both youths and volunteers enjoying tennis on a weekly basis. SWAT have found SERVES to be a great way for young people to maintain health, fitness and agility, while the team have witness social and psychological benefits. SWAT's aim is to unite and transform communities by focussing on projects which make a difference to people's lives, and although it has only be running since the summer, their SERVES project in Slough is already helping them achieve exactly that. Vote now - bedsa.co.uk/vote.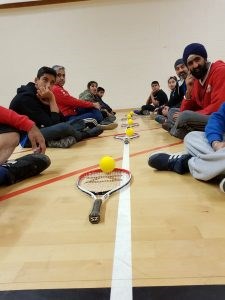 Voting to decide the winner is open until Thursday 15th March at bedsa.co.uk/vote, with the winner being revealed at the BEDSA ceremony at Grosvenor House, Park Lane on Saturday 24th March.
The British Ethnic Diversity Sports Awards provide a unique opportunity to recognise and reward sporting excellence among Black Asian and Minority Ethnic (BAME) sportsmen and women, to help increase sports participation by BAME communities and inspire the next generation of sporting talent.
The BEDSAs celebrate ethnic diversity in both elite and grassroots sport, including honouring community groups and volunteers who work in sport.