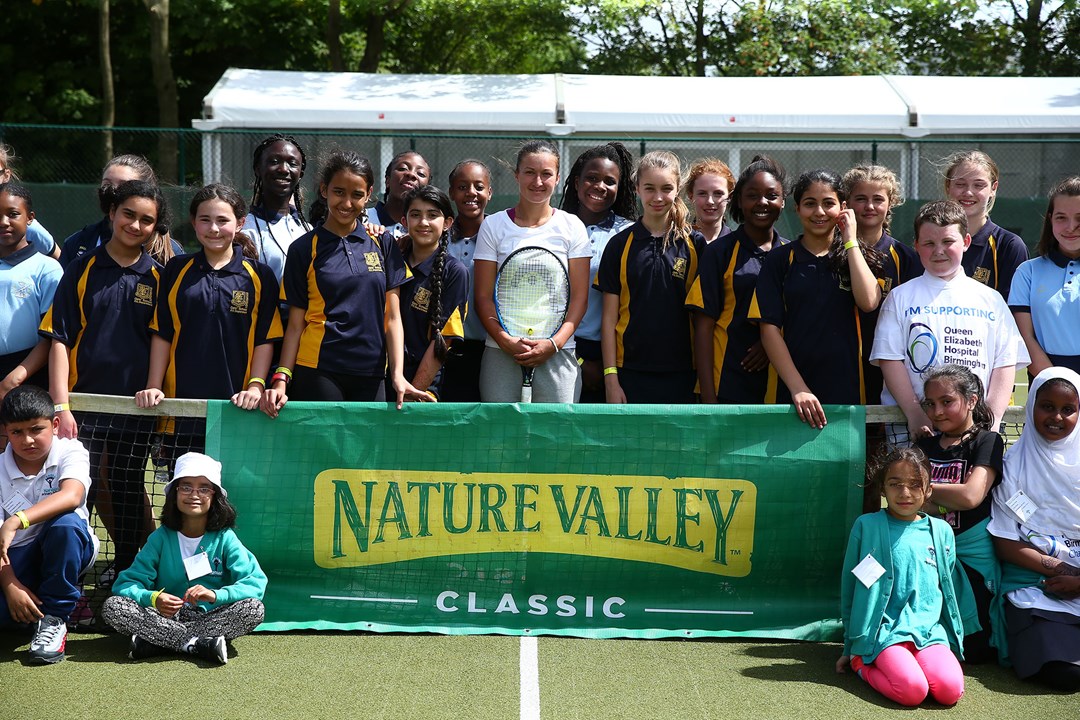 Community
School of Tennis programme helping to inspire local children at Nature Valley Classic
• 3 MINUTE READ
There is far more to this week's Nature Valley Classic in Birmingham than the top class tennis on show from some of the world's best tennis players, with the event being used as a platform to inspire children from schools across the city through the Tennis Foundation's School of Tennis programme.
Over 1,200 children from Birmingham primary schools will be taking part in tennis activities as part of the Schools Zone at the tournament. The activity sees local pupils, some of whom have not played tennis before, picking up a racket and having a go at different tennis activities, under the tutelage of Stuart Maidment, Community Coach at Edgbaston Priory Club.
After completing a busy first day of activity, Stuart said: "Giving kids a chance to play tennis, some of them for the first time is massively important. At an event like this where they can meet famous professional tennis players and have lots of fun, it can be a real spark for them to take up the sport and hopefully play for many years to come."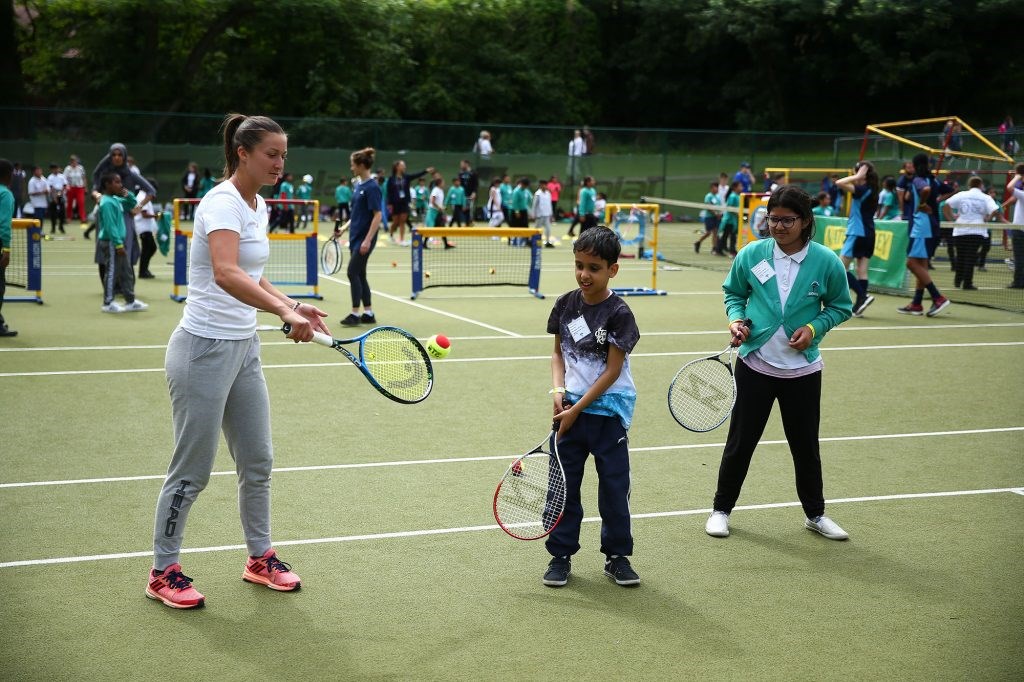 All 20 primary schools in attendance across the week are linked to eight Birmingham secondary schools that are part of the Tennis Foundation's transformational School of Tennis programme, with students from some of those schools that have done the Tennis Leaders Award supporting the delivery of the activities.
With the activity being run on the site of a world class tennis tournament, the children taking part have had the opportunity to meet and play with some of the world's top tennis players, with France's Kiki Mladenovic, the world's No.8 ranked doubles player, and Dalila Jakupovic of Slovenia paying visits.
Pupils from Nansen Primary School in Alum Rock, Birmingham were among those who attended, with teacher Miss Norton saying "Today was really important for the pupils, there are not a lot of opportunities to play tennis in their area so it really opened their eyes as to what opportunities are out there for them. The experience of being able to take part in the tennis activities, and also watch some professional tennis players on court too was fantastic.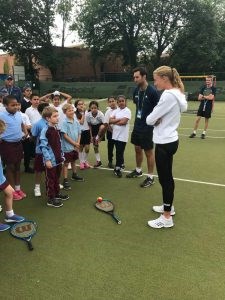 "The children have really enjoyed it. Back at Nansen we will continue to deliver more tennis opportunities to the children now they we have opened their eyes to what tennis is about."
The School of Tennis programme is run by Great Britain's leading tennis charity, the Tennis Foundation, and is radically changing the way tennis is delivered in secondary schools to make it more relevant and engaging for teenagers. The programme gives secondary schools the support and funding needed so they can deliver tennis in the form and way that best suits their school and their pupils.
The on site activity at the event activity follows on from a schools roadshow run by Midlands LTA in the build up to the Nature Valley Classic that involved schools in Edgbaston, Handsworth, Gilbertstone and Sutton Coldfield and saw over 2,000 children participate in tennis.