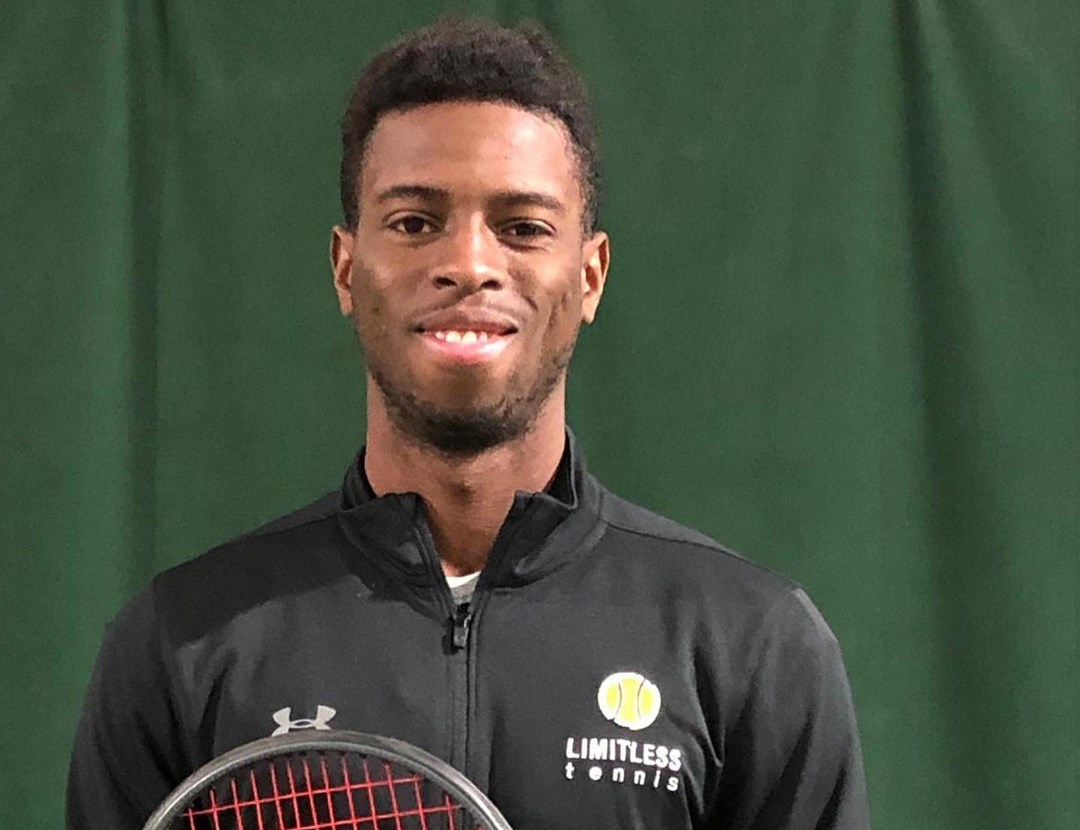 Community
"It was one of the hardest things I've ever had to go through": Samuel Kiladejo reflects on his psychological battle transitioning from college to coach
• 3 MINUTE READ
Having discovered an affinity for tennis at the mere age of seven, Cranleigh Tennis Club Coach Samuel Kiladejo's first encounter marked the beginning of a love affair that was to become central to his life and career.
From Tennis for Free at his local park to jetting off to the States to play tennis at the University of Southern Indiana, Samuel embarked upon a journey to chase down the ultimate tennis dream: to become a professional tennis player. Despite his talent with a racket, the then 22-year-old graduated feeling lost and isolated before returning home and rediscovering his coaching roots, reigniting the spark he once believed lost.
To mark Mental Health Awareness Week, Samuel reflects on his personal experience immersed in the sports infrastructure, unpacking the psychological aspects that often go unseen.
"It was a real blast!" Samuel enthused as he cast back to his college years. "The reality of it all only really dawned on me in my second year due to the amount of travelling and tennis involved.
"The transition out of college, however, was one of the hardest things I've ever had to go through. The way I describe it is the feeling of being in a desert and just experiencing dry patch after dry patch. You become so accustomed to structure, and you always know what is around the corner when you're in that environment. So, when I returned to the UK, I became very lost and preoccupied with what my next steps would be.
"Lockdown came at a very good time because it seemed like a reset for me, and it provided me with the opportunity to assess and self-reflect, thinking about how I could begin to pursue alternative career paths to playing. That's when I began to rediscover my coaching roots.
"This was also around the same time I'd been planning to go back and re-visit the States to attend the conferences of one of the neural psychologists I'd been following closely, Dr. Caroline Leaf. Her work inspired me to spend time designing tennis planners and journals to help players make sense of their emotions and thoughts, as well as helping to establish areas to work on."
Now an LTA Level 3 Accredited coach, Samuel's exposure to coaching dates back to his early teens after Putney Lawn Tennis Coach Rob East took him under his wing and introduced him to summer camps.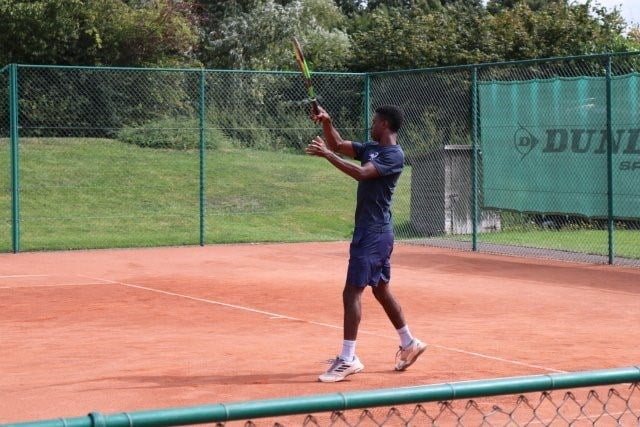 "My coaching journey began informally when the place I used to go to on a Saturday – Tennis for Free – had a link with a tennis club in Putney, and they would gather a couple of us alongside other players from elsewhere that didn't necessarily have opportunities to play the game," Samuel explained. "So, once we'd finished our Tennis for Free session, we would go and play in Putney and Rob would get us together and help us to learn the basics of the game. After doing that for two or three years, I had the opportunity to help with the camps, and it was quite cool to be of the age of 13 and helping Rob with the kids that were six, seven, and eight.
"The first time I really set out to coach was at Cranleigh Lawn Tennis Club. Grant Fellows was a great support and allowed me to continue coaching when I returned home from college in the US during the summer."
Once immersed back in the realm of coaching, the Southern Indiana alumnus sought to make a difference and help others coming through the system in recognising and managing the mental aspects of the game.
"It must come from a place of passion mixed with pain," said the Cranleigh Tennis Club coach. "If I didn't go through the hurt of being unable to pursue my dream, it wouldn't necessarily have become apparent to me that there are others going through a similar thing. That's what inspired me to help others recognise the mental aspects of the game – on and off court.
"In my own experience, the anxiety we as performers experience on court is a symptom of a deeper issue. For me, it was the future. Towards the end of my college career, I'd step on court and feel a real sense of pressure that I didn't feel when I first arrived. It became arduous. It became boring. It became a burden.
"Another reason why I developed an interest in working on players' psychological game in conjunction with the tactical side is because I never overcame those mental blocks myself. If I did, I would still be pursuing the dream of becoming a professional tennis player."
No matter your passion in life – whether you're performing in front of thousands or presenting in front of a small group of people – we all have experienced the effects of anxiety in our lives. Samuel's experience with the good and the bad led him to realise that there is a life outside of tennis, and the one piece of advice he received that remains etched in his brain: try to understand yourself.
"Build an understanding of your emotions when the high-pressured moments come along and try to recognise the patterns and the triggers as early as possible," explained Samuel. "Also, make time for yourself and your friends and family. It will always help to have the right people around you.
"In my case, I had a very supportive close circle; my mum and dad have been there with me the entire way and it really helped having my family around. Even outside of family, just immersing yourself in circles outside of your sport is key because it helps you see a life beyond the thing you do day in day out."
Become a tennis coach today!
If you'd like to take that first step on your tennis or padel coaching journey, the qualification pathway can guide you through a coaching career, beginning at Assistant level all the way to Master Coach.