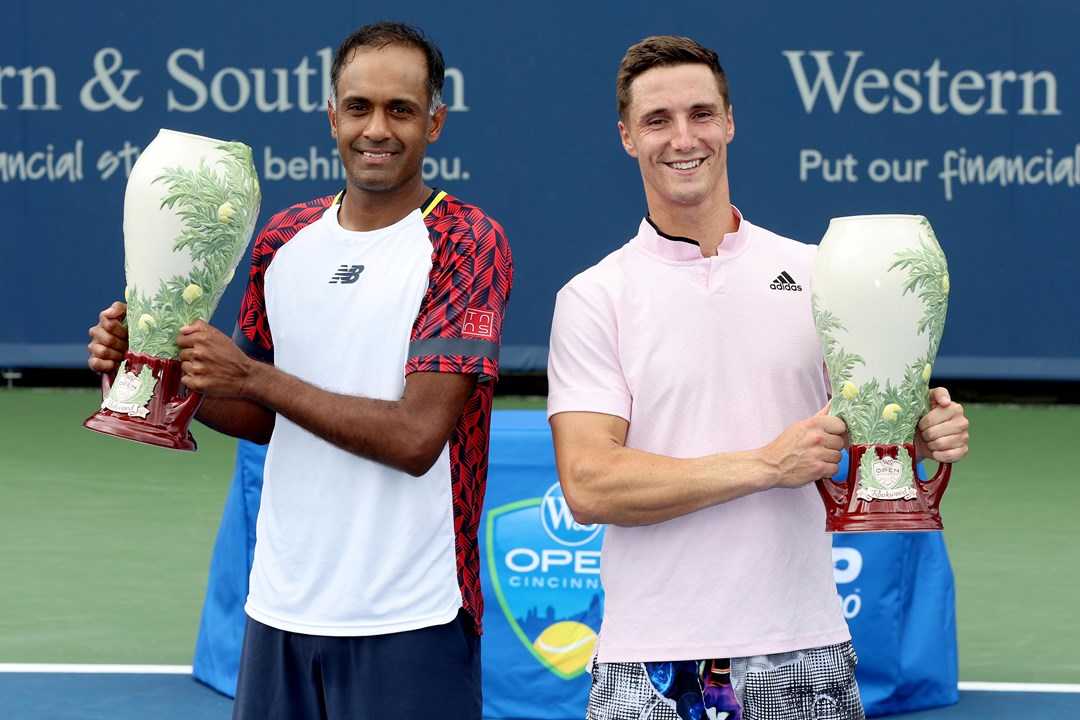 International
Joe Salisbury and Rajeev Ram secure third Masters title in Cincinnati
• 3 MINUTE READ
Top seeds Joe Salisbury and Rajeev Ram capped their impressive run at the Western & Southern Open with a 7-6(4), 7-6(5) win over Tim Puetz and Michael Venus in the men's doubles final to achieve their second ATP Masters 1000 trophy of the season.
"It gives us huge confidence to get the win this week," said Salisbury, who has recently been out of action due to a back injury.
"First and foremost, it's a huge tournament, our third Masters 1000 title together and Raj's home tournament, so it's really special to win here.
"We had a while off from playing together after Wimbledon and lost first round last week, so it's great to get the win this week and feeling good going into the US Open."
With both sides showcasing well-versed performances, it was obscure who would edge ahead to win the coveted Cincinnati crown as the opening set saw both teams ask questions with two break points apiece, and equally, 100% of break points served.
Hold for hold; the first tiebreak of the match was seized by the doubles world No.1 and No.2 after going up a double mini-break to close out the opening set 7-6(4).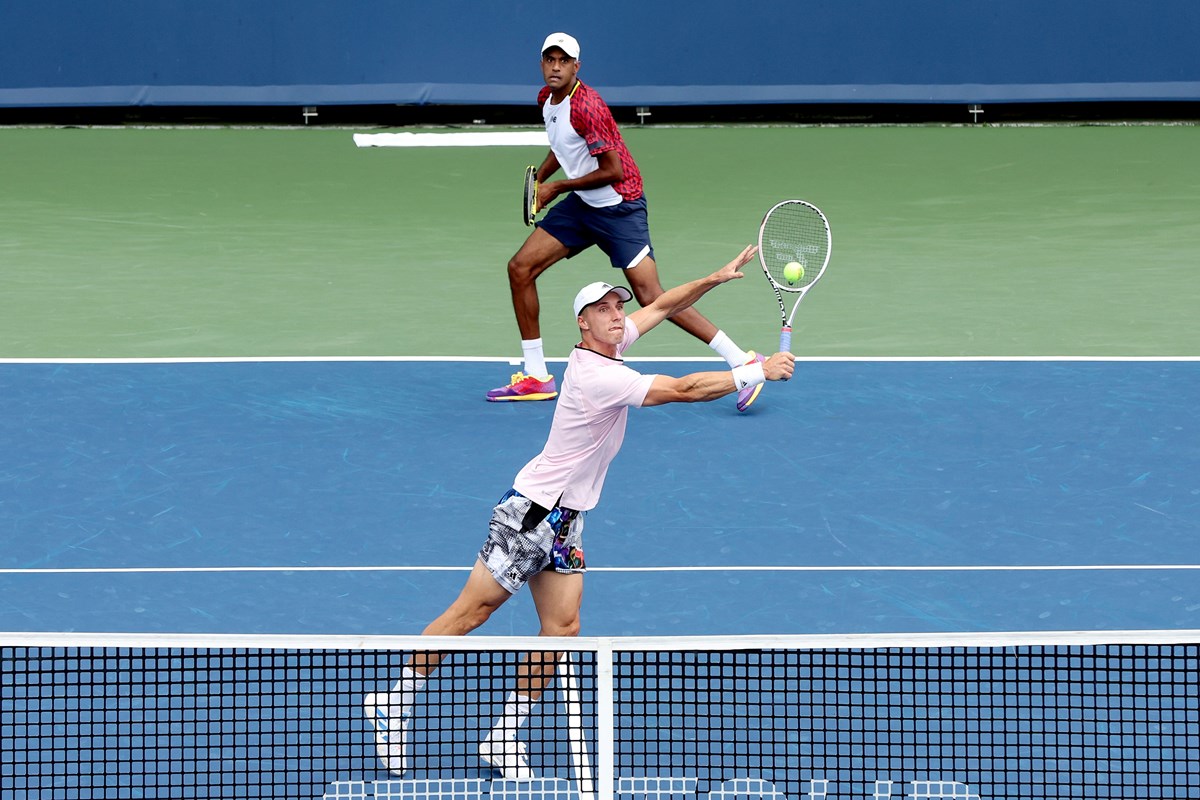 In the second, Salisbury and Ram dialled into their strengths as they racked up an impressive 93% of points won on first serve compared to their opponents 87%. As seven games unfolded, Salisbury and Ram held their opponents to love on three different occasions, while Puetz and Venus responded by holding the British/American duo to love for four consecutive games.
A second breakless set resulted in a second tiebreak as Puetz and Venus battled to bring the match back to parity. However, after the third time of asking, it was Salisbury and Ram who released a euphoric roar after putting the match to bed with a straight-sets victory in one hour and 40 minutes.
"Sometimes it just comes down to good serves at the right time," reflected Ram. "I felt like we did that great today, because they came out probably returning better than we did. We were able to stave off those break points, keep fighting and having a good attitude, and I think that's what got us over the line."