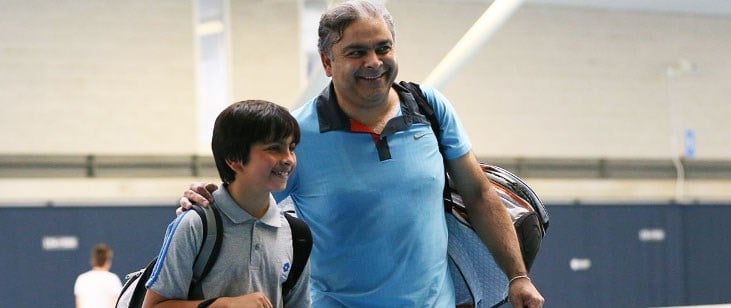 Parents in Sport Week 2021: Over 1,000 people signed up for LTA sessions to support parents of junior tennis players
• 4 MINUTE READ
Over 1,000 parents of junior tennis players have signed up to take in a programme of virtual events being run by the LTA as part of the upcoming Parents in Sport Week.
Running from 4 – 10 October 2021, the event forms part of the LTA's ongoing support for parents of junior tennis players, following the launch of its internationally recognised Parent Support Programme in 2016.
Q&As with parents of pro players...
The week features a series of five evening sessions, kicking off with a headline Q&A panel session with Judy Murray OBE, offering current parents of junior players the chance to put their questions to the mother (and original coach) behind 10 Grand Slam titles and one of the most high-profile parents in British sport.
Alongside that, parents will be able to hear from and ask questions to Carolyn Salisbury, mum of four-time Grand Slam doubles champion Joe Salisbury, and Yvonne Burrage, mum of GB Billie Jean King Cup team member, Jodie Burrage.
Other sessions during the week will include interactive workshops designed to provide parents with the knowledge and skills needed to optimally support their child at tennis competitions, and a presentation from Roehampton University's Dr Sam Thrower and Loughborough University's Prof. Chris Harwood, giving an inside view on the science behind the LTA's parent education and support strategy. The presentation will highlight how the competition parenting workshop is starting to change parent behaviour to help them better support their children, and what has been learnt from their latest research analysing parent-child interactions during car journeys to competitions.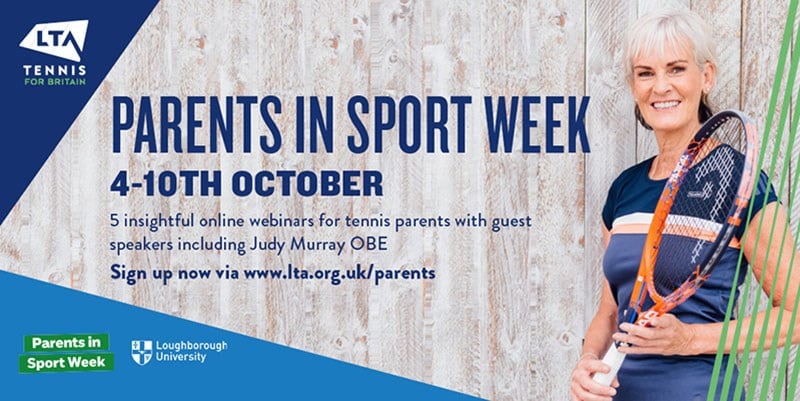 Three step programme of support
The LTA has worked closely with sports psychology experts from Loughborough University and the University of Roehampton since 2016 to offer a progressive parent support programme that provides advice and guidance to parents nurturing the next generation of players.
The three-step programme includes a Start Competing Parent Guide, Competition Parenting Workshops and a Mental & Emotional Skills Guide. The programme has already achieved worldwide recognition with the International Tennis Federation having rolled out material from the LTA's Competition Parenting Workshops into parent e-learning modules, while the mental and emotional skill guides have been translated into four languages.
'A chance to raise awareness among parents of the support that is available'
Speaking ahead of the event, Keith Carder, Head of Competitions at the LTA, said: "Parents play a pivotal role in sport and young people depend heavily on their involvement, support and encouragement. This week gives us the chance to put a focus on this area of work and the impact it has had over the past five years, and raise awareness among parents of those new to tennis of the support that is available.
"It is fantastic to be able to put on such a high-quality set of sessions for parents across the week. We'd like to thank Judy, Carolyn and Yvonne for sharing their first-hand experiences, as well as Prof. Harwood, Dr Thrower and their colleagues at Loughborough and Roehampton universities for their invaluable contribution to this week and our wider work in this area."
Loughborough University's Prof Harwood added: "Parents play vital roles in helping young children cope with winning and losing and going onto court with the right mindset for enjoying the game. It is also a sport that demands a great deal of commitment from parents if their child wants to compete regularly and follow a performance pathway.
"We want to instil knowledge into parents new to tennis by offering them insights from those parents who have already been on the journey and equip them with some of the strategies that they can use to optimally support their child,"
Find Out More
All of the LTA's Parents in Sport Week sessions are free to attend but are accessible by advance registration only. To register to attend any of the sessions, or to find out more about the week and the LTA's Parent Support Programme, visit www.lta.org.uk/parents.