LTA
LTA acquires Local Tennis Leagues in move to grow participation in parks
• 2 MINUTE READ
The LTA is excited to announce the acquisition of Local Tennis Leagues, as part of our work to increase tennis participation in parks and make the sport more accessible for anyone.
Local Tennis Leagues offers friendly, competitive tennis for thousands of adults across Britain. It has grown to become the most successful programme of its kind in the country, operating a nationwide network of tennis leagues focused primarily on park and public place-to-play tennis courts.
Leagues to reopen from this week
Following the adjusted lockdown measures announced by the Government earlier this month and the subsequent guidelines on how tennis can be played safely in England, the LTA has also confirmed that Local Tennis Leagues will begin reopening for people to take part in from tomorrow (Thursday 28 May). Anyone aged over 18 interested can find out more and sign up now to join a league near them at localtennisleagues.com. More leagues are being added each week as courts are reopened, with plans to have around fifty leagues in operation by the end of June. Leagues in Scotland and Wales will be reopened when it is safe and appropriate to do so, based on the respective Government measures.
Making tennis more accessible
Local Tennis Leagues began on a single set of park courts in north London in 2005, before being rolled out in locations across the country. It was established as a limited company in 2014 and entered a four-year partnership with the LTA in 2015. Since then, over 20,000 people have played in leagues up and down the country from Aberdeen to Plymouth.
The national governing body will now assume control of the network's operations, having concluded a deal with Local Tennis League founders, Sally Kinnes and Nigel Billen, in early March.
The acquisition is part of a wider LTA strategy to make tennis more accessible and get more people playing in parks. Work already underway includes the provision of gate access technology for courts, and the development of LTA's online booking service designed to make it easier for people to find and book local tennis courts, book group coaching, play a match or find free tennis events in their area.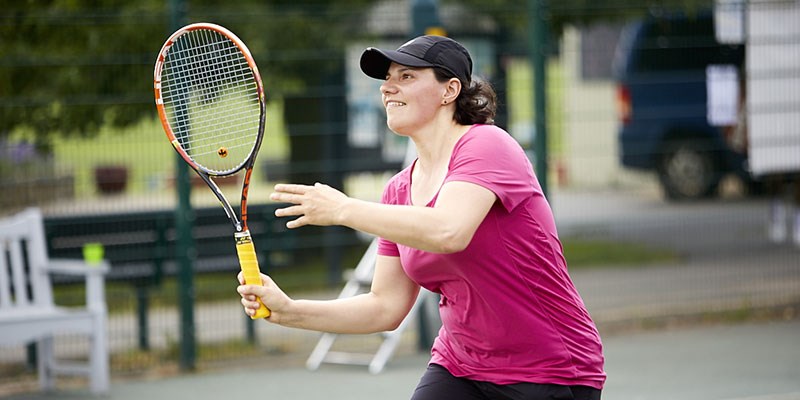 'Local, fun and social competitive opportunities'
Scott Lloyd, LTA CEO, said: "Our acquisition of Local Tennis Leagues, with the success it has already achieved in building a broad base of players and connections to local tennis organisations, aligns perfectly with our ongoing work to make tennis more accessible and open the sport up to new audiences. We know that offering local, fun and social competitive opportunities like those provided by Local Tennis Leagues at grass roots level, is a great way to encourage people to play more regularly. More broadly, we want to get more people playing on park courts, which provide a fantastic opportunity for people to get involved in tennis in their local community."
Sally Kinnes, Local Tennis Leagues co-founder, said: "When we began there was almost no opportunity for everyday players to play competitive singles in parks. Nigel and I are incredibly proud to have filled this gap with a national network of leagues. We want to thank the thousands of players, partner venues and the LTA who have supported this project over the years. Local Tennis Leagues has prospered by taking the needs of everyday players seriously but not forgetting the fun of playing either. In recent years, the LTA has demonstrated its commitment to embracing and supporting all types of tennis and this makes it a perfect fit for the ambitions we share for the leagues. Our players and our venue partners can look forward to exciting innovations."