Diversity and Inclusion
Learning Disability National Finals to be held this weekend in Sunderland
• 2 MINUTE READ
Sunderland will host the 2021 edition of the LTA's Learning Disability National Finals this weekend at Silksworth Tennis Centre.
The event sees the return of the national championship to the venue after missing the 2020 edition due to the pandemic.
Now in its 17th year, the National Finals is regarded as one of the most uplifting events in the tennis calendar. This year's finals will feature 53 players of mixed ability from across the country, with play starting this Friday 12 November and contested over three days.
Comprising of both singles and doubles, competitors will play their matches using either yellow, green or orange tennis balls, depending on their level of ability and which division they are competing in.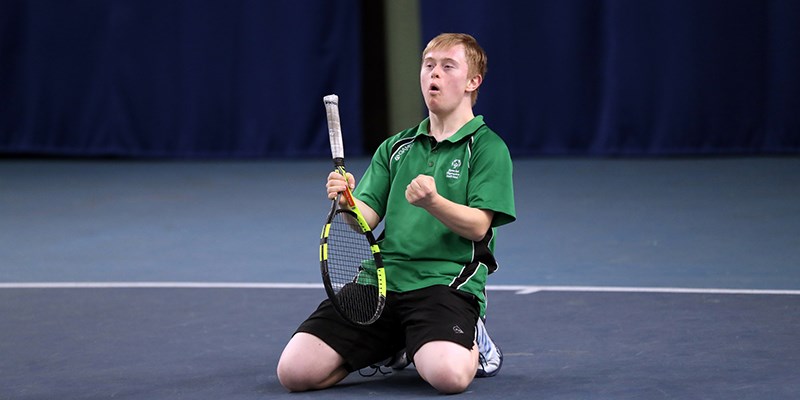 GB National Squad players that will be competing at the event include Luke Turnbull (West Sussex), Joshua Kerr (South West), Ronan Cacace (West Sussex), Aidan Moody (West Sussex) and Oliver Beadle (Essex). For more information on each of our GB national players, click here.
Many of the players involved in the tournament have been disproportionately impacted by the pandemic with much reduced activity levels, so the hosting of the National Finals provides an opportunity for players to get back being active and competing.
Order of Play
For a full order of play for the first day's play at the 2021 LTA Learning Disability National Championships, click below:
Open Court: Growing disability tennis

Learning disability tennis is part of the LTA's Open Court programme, which is one of the biggest disability-specific sports development programmes in the country. The Open Court Programme is a national programme funded by Sport England and the LTA, which is delivered at a local level made up of a collaboration of key partners actively promoting and delivering opportunities for disabled people to get involved in tennis through a customer focused approach.