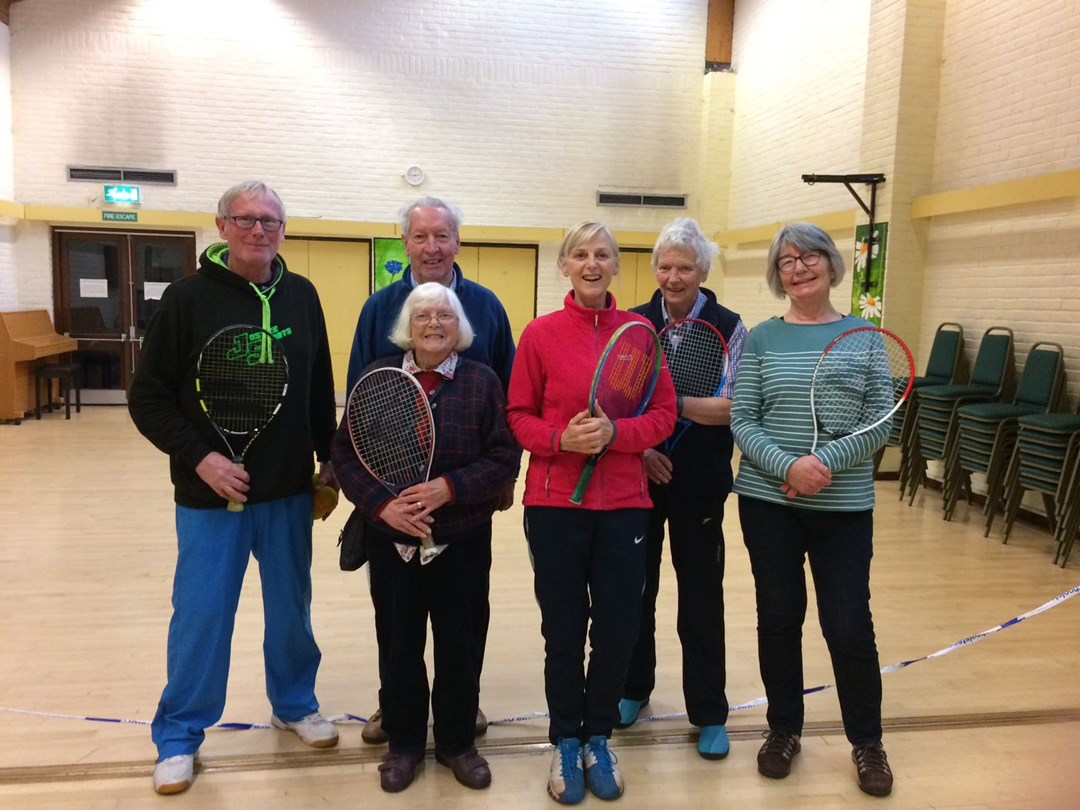 Diversity and Inclusion
Jane's Story: Using tennis to help people living with dementia, their carers and families
• 3 MINUTE READ
There are currently around 850,000 people in the UK living with dementia. One of those is Jane's mum, Yvette.
Symptoms of dementia can include memory loss, confusion and problems with speech, with the most common cause being Alzheimer's.
There is as, of yet, no cure to stop the disease, but methods are being developed to help slow down its development and potentially reduce the symptoms.
And Jane Burniston, who lives in Surrey, is using tennis as a vehicle to do just that, and helping people with the disease keep physically active.
"I've been involved with tennis development and coaching in and around Surrey for the past 25 years. I owe a lot to my parents who introduced me to the sport at an early age," Jane reflected.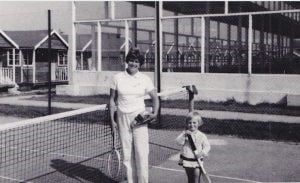 "Ten years ago, my father died. I moved my mum up from Sussex three years later when she was 83 having realised she was starting to lose her memory.
"After receiving an official diagnosis six years ago we were signposted to the Alzheimer's Society and we started to involve mum in various dementia-friendly activities.
Yvette used to play tennis 30 years ago and so Jane knew she would have at least one participant for the new activity. After support from the Alzheimer's Society, the Council and Wellbeing Daycare Plus, interest quickly grew.
And despite funding having been revised owing to cuts, 'Tennis Therapy' is still being supported by the council, allowing those with dementia to play alongside others, their carers and also family members.
"The improvement in her physical and mental health has made it very worthwhile." Jane says of her mums involvement in the project. However, she is just one of many people to have benefited so far.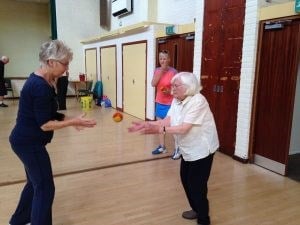 "The other week, by chance, the three-year-old grandchild of one of the clients came to visit and was delighted to have a chance to play tennis for the first time with his grandmother.
"The various formats that tennis now offers are very appealing and a good opportunity for the game to help keep an ever-growing and ageing population healthy.
"For example, paddle tennis could be an ideal format for some people as the balls are contained. My ideal vision is to have tennis in its various formats as part of social prescription but this needs a big push."
"The Tennis Foundation has helped gain awareness of what I have started by inviting me to the Surrey Disability Network meeting which created interest among coaches."
"In general, society has only just scratched the surface in terms of supporting people to live well with dementia, but it is great to hear that dementia is now on the radar, especially as a large proportion of people with disabilities are over 50.
"Other activities such as swimming, gym and table tennis have made a good start and tennis has the scope to play a leading part in this country as well.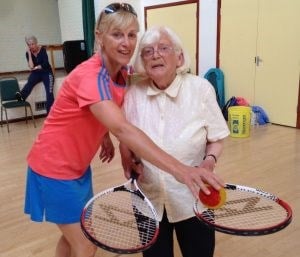 "In the meantime, there is a lot of scope for sports clubs to become dementia friendly. Many clubhouses offer quiet times during the day, hopefully leading to people becoming more familiar and confident to participate at other times as well.
"As part of my work I have helped Better Sports (GLL) start developing some dementia friendly ideas for their Sports Village in Sutton, which they are going to launch this week on 25th May as part of Dementia Action Week.
Dementia Action Week takes place from 21st-27th May 2018.