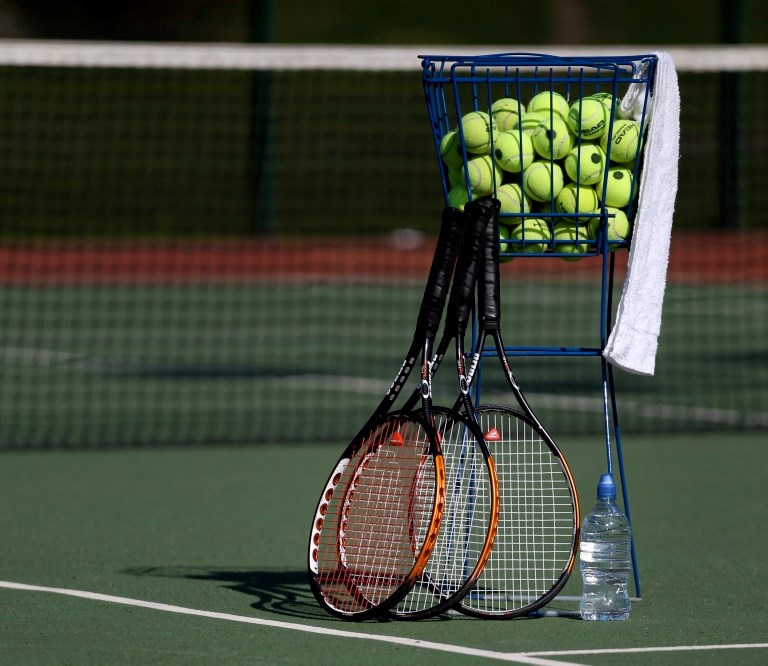 Community
"I love tennis and always will; it's just a matter of jumping in with two feet and taking a chance."
• 3 MINUTE READ
The physical benefits of tennis are well known, but often less well documented are the other benefits that playing the sport regularly can bring. As part of Mental Health Awareness Week we hear how tennis is improving lives in North London.
Playing tennis can lead to a whole range of mental health benefits including increased confidence, social skills, employability skills and can also and help build friendships and networks that can impact all areas of the individuals' life.
The mental wellbeing project at Islington Tennis Centre is a prime example of how tennis is being used to positively impact and change lives. With a partnership between "All in Islington", Camden & Islington Mental Health Foundation Trust (CIFT), Better Leisure and the Tennis Foundation it allows NHS service users to get on court and reap the benefits.
So far 32 individuals have accessed the programme, with strong friendships formed and the sessions also giving the users a safe, relaxed and confidential place to discuss other life issues with CIFT staff.
Gloria, one of the participants says: "I was referred through the NHS Active project and I'm a total beginner. I've always loved watching tennis on TV but had never played. I play every Friday morning and the sessions have been so helpful in giving me a positive outlook. Tennis is a great pick-me up and the Friday session really sets me up for the rest of the day and the weekend! My coach calls me the Dancing Queen of the courts!"
A number of individuals who have taken part in the sessions have now gone on to joining Islington Tennis Club's mainstream programme, and get involved with other areas of tennis such as taking part in competitions and volunteering.
Leon who used to play tennis at primary school has volunteered at the NEC Wheelchair Tennis Masters since joining the group. "My coach has also recommended that I take the Tennis Activators course so I can pass on my love of the game," he says. "I love tennis because of the social side as well as becoming much fitter physically. There's not opportunity to have chat or banter in the gym, whereas with tennis there's plenty of time for that!"
Tennis, despite being an individual sport is actually incredibly sociable, with lots of fun on court, and also once the session is finished over coffee. The project has developed a "play with a buddy" scheme, which encouraged other friends & family members to attend the sessions & enjoy the positive interactions in a neutral, shared space.
Tom, who used to play as a junior got back into the sport through the sessions at Islington. He has now gone on to join other tennis groups and a local tennis league where he can frequently be found on the tennis court in North London. "I'd lost my confidence and was nervous about joining new clubs and playing matches in new location," he says. "The group was a great way to get my confidence back and my coach pushed me to get my competitive hat back on!
"I'm delighted he did because I love the game and always will, it's just a matter of jumping in with two feet and taking a chance."
To find your nearest inclusive venue which offers mental health and well-being sessions use our venue finder.