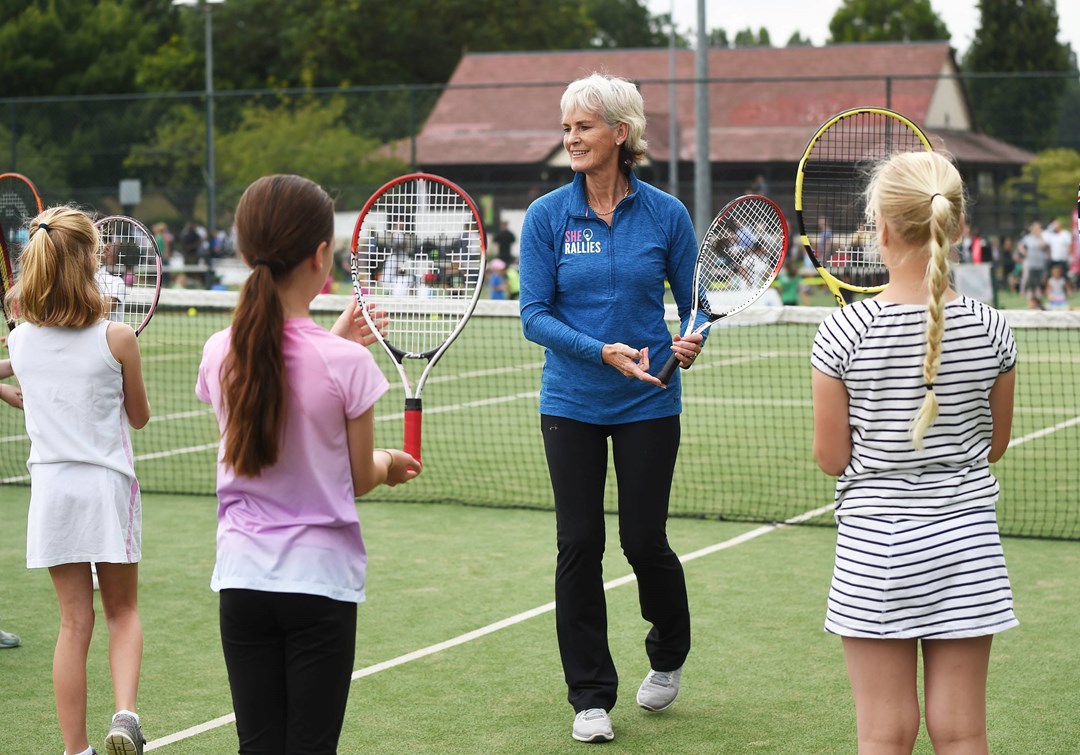 Community
Introducing She Rallies: a new four-part series launched to inspire the next generation of girls
• 3 MINUTE READ
We present to you our new four-part series designed to inspire the next generation of girls through exploring a wealth of inspirational stories from women and girls who all share the same desire: to promote gender equality in a sport that has significantly touched their lives.
The first episode delves into 18-year-old Katie McKay and the lifelong love affair she has with the sport. Playing tennis since the age of three, she is now using her passion for the game to inspire young girls in her community of Newport-on-Tay.
"If younger girls can see older role models or female coaches playing tennis or coaching tennis, I think it just allows them to believe… it's possible and it's something that they can do," enthused Katie.
Hear her story as we join Katie, her family, and her community in the first episode of She Rallies, a brand-new series dedicated to the promotion of gender equality in sport.
Watch Episode 1
Watch the latest episodes of our new she rallies series
Further episodes released commencing November 2022 across our YouTube and social channels.