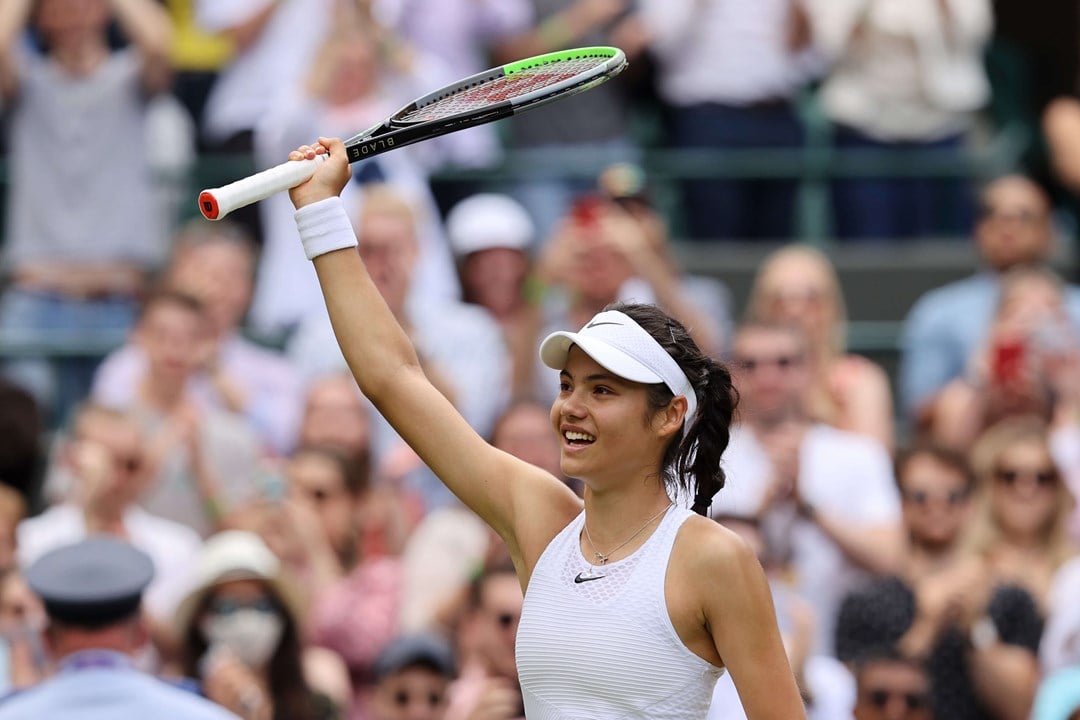 Fan
Inspiring photos of women in tennis - with Getty Images
• 3 MINUTE READ
In collaboration with Getty Images, we have selected a few of the most incredible and emotional moments in tennis from the last year, each showcasing a story from inspiring women in the game (and we were undeniably spoilt for choice).
From Emma Radacanu's historic US Open triumph to the first women to umpire a Wimbledon Men's singles final, check out some of our favourite moments from trailblazing women.
Emma Raducanu's Cinderella story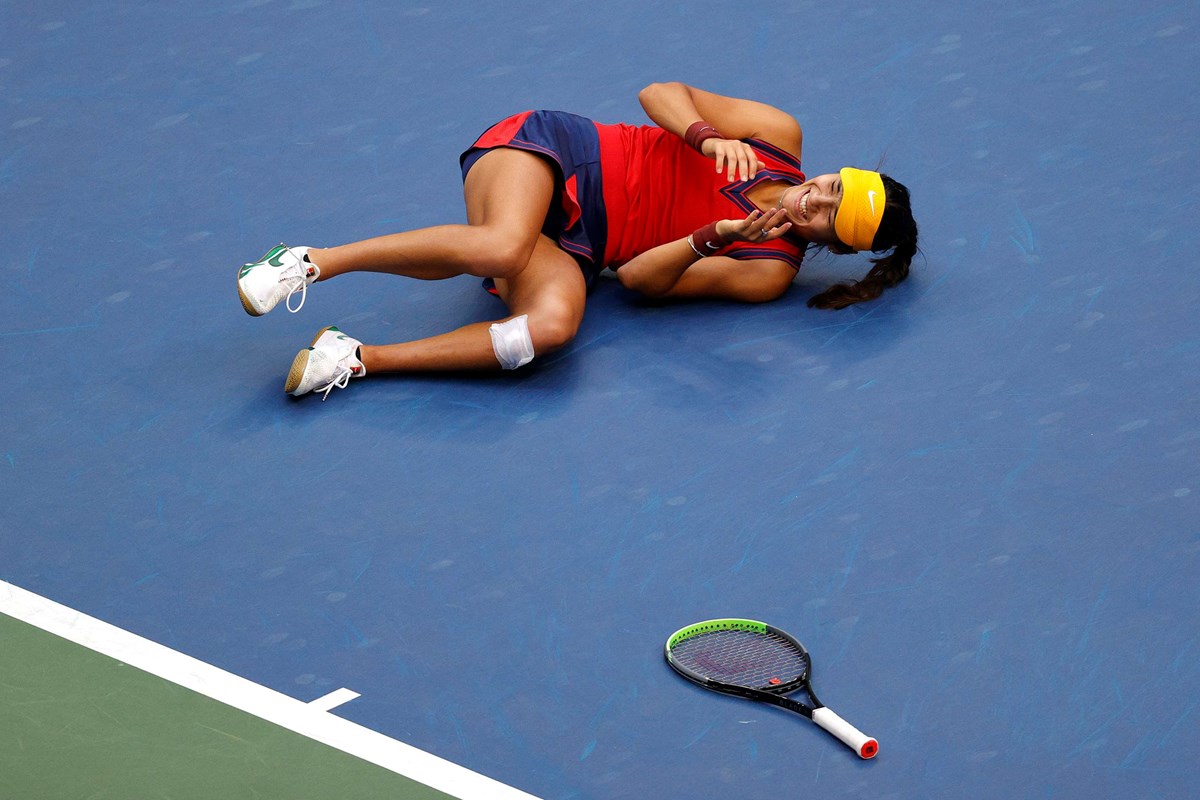 "The Cinderella story of the US Open in 2021, Emma Raducanu moved swiftly through each opponent, and I was lucky to have been able to photograph many of her matches. The way she played was so confident for someone so young.
"The way she reacted after each win, humble and stoic, was captivating - you knew she was already laser-focused on what her next match would be. Because she had been somewhat buttoned-up as she celebrated her previous wins in the tournament, I didn't really know what to expect from her reaction if she won the Championship final.
"However, she didn't let us down. After match point, she fell to the ground, almost immediately covering her face with her hands in disbelief. But lucky for me, I caught a smile in that quick second before she covered her face."
Sarah Stier at the US Open in 2021, Getty Sport
Ash Barty's hometown glory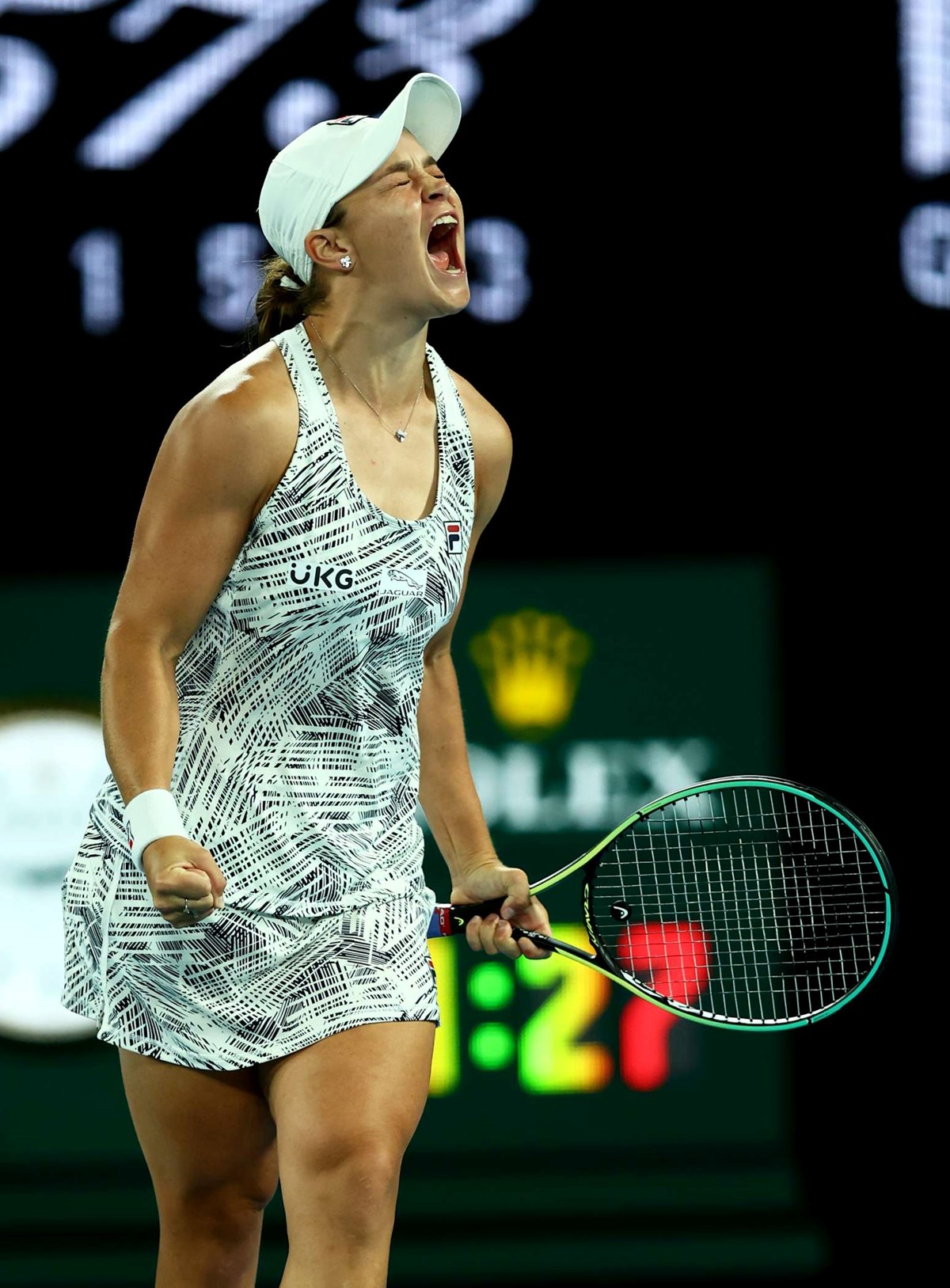 "I've never ever seen Ash celebrate with this amount of ferocity, the pressure of being the home-grown player was obvious - nothing is bigger than victory in your home grand slam. Ash just let it all out after 6 rounds of barely a fist pump!"
Clive Brunskill at the Australian Open in 2022, Getty Sport
Marija Cicak becomes the first woman to umpire a Wimbledon Men's singles final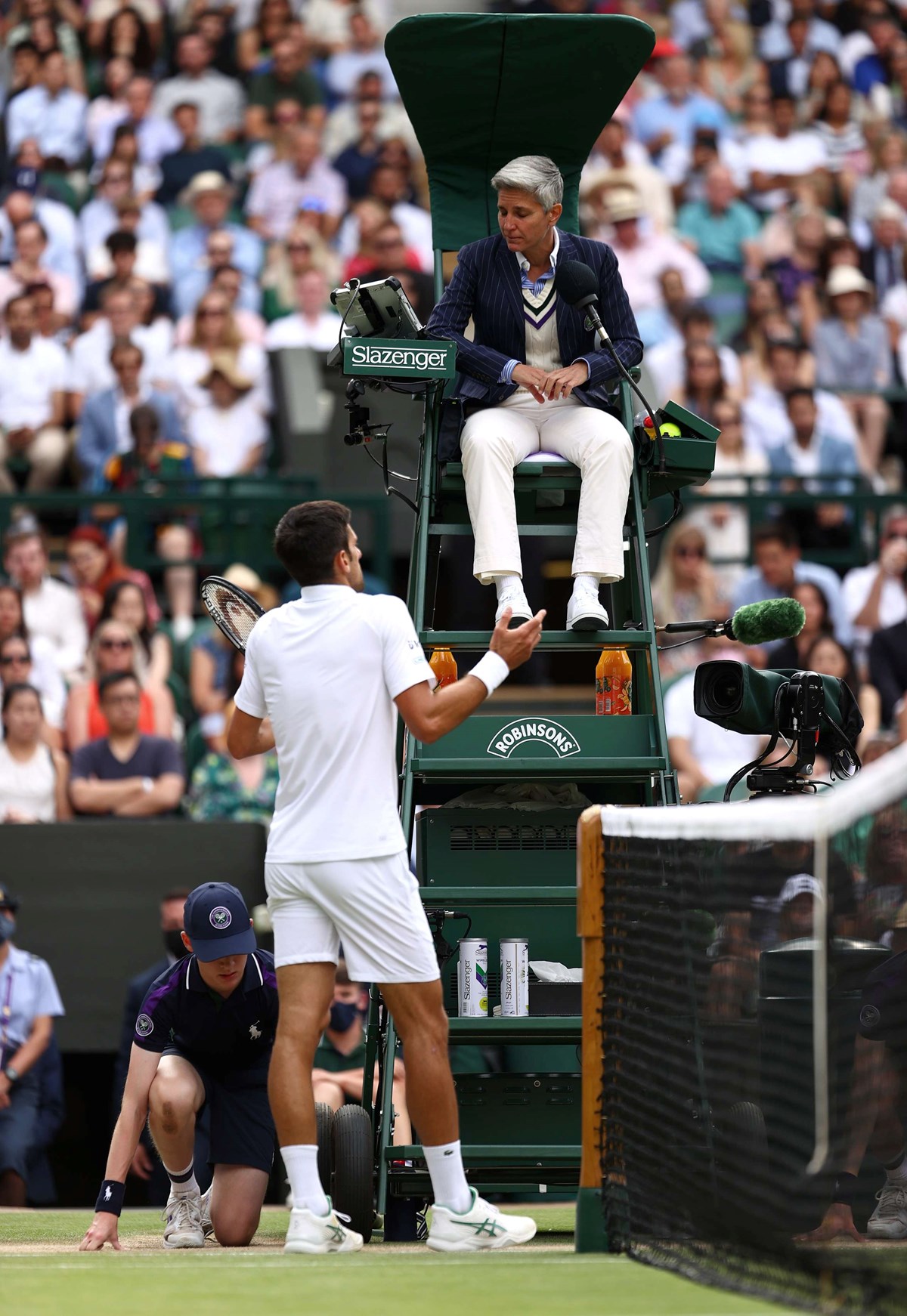 "Marija Cicak made history by becoming the first women to umpire a Wimbledon Men's singles final in 2021. Over the years I've followed Marija Cicak's career and work especially on the WTA tour where she was generally umpiring on the biggest stages.
"She comes across very calm, organsised, clear, precise and fair in her officiating. When I took my seat on centre court last July for the Men's final to my delight there she was, it brought a smile to my face.
"Here you can see her showing that calm with an often fiery Novak Djokovic displeased with a moment in that final match. Well done Marija!"
Julian Finney, at Wimbledon in 2021, Getty Sport
The bronze medal moment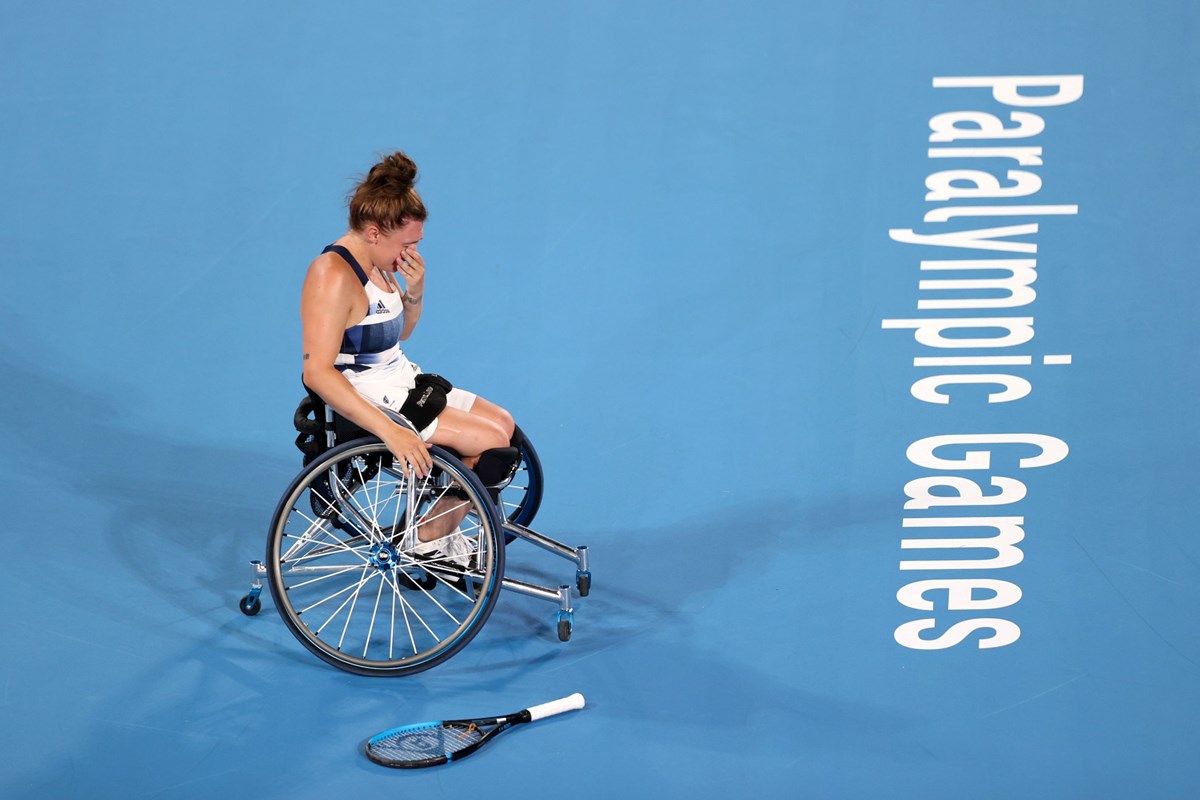 "With this image I wanted to add context to a big moment of the match, while still capturing the pure emotion of Jordanne after she won her match to win the bronze medal last summer in Tokyo for the Paralympic Games."

Naomi Baker, at the Paralympics in 2021 for Getty Sport
Emotions running high for Leylah Fernandez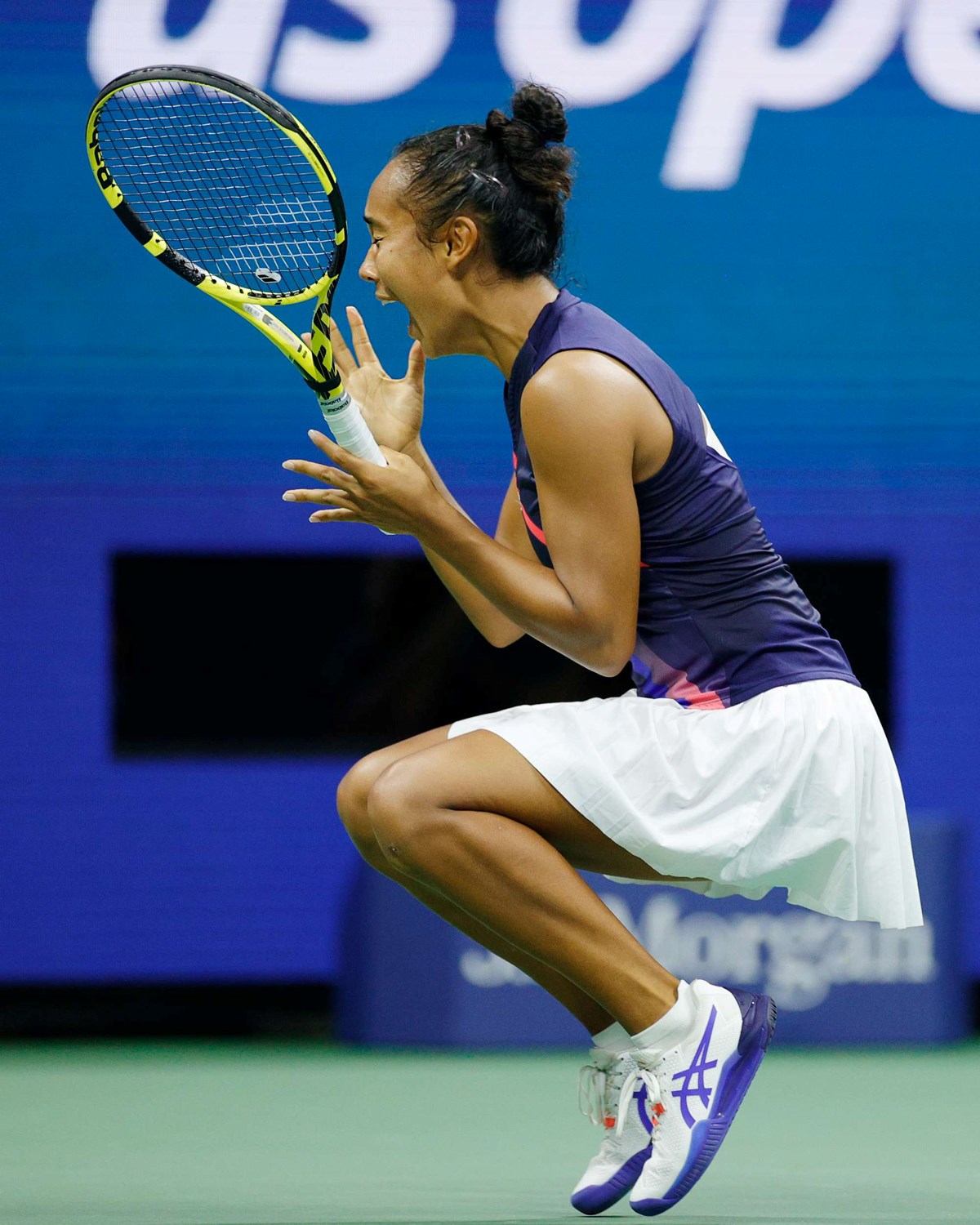 "This reaction from Leylah Fernandez after defeating Aryna Sabalenka to move into the Championship final is one of my favorite reaction images that I've ever captured.
"I love that her toes are just off the ground as she lets out a celebratory scream just before falling to the ground after she had fought for every point of this match against the powerful Sabalenka.
"A former athlete myself, I can't help but appreciate an underdog story. Leylah plays and reacts with a lot of raw emotion, and when playing a sport so gruelling."
Sarah Stier at the US Open in 2021, Getty Sport
Hard work pays off for Maria Sakkari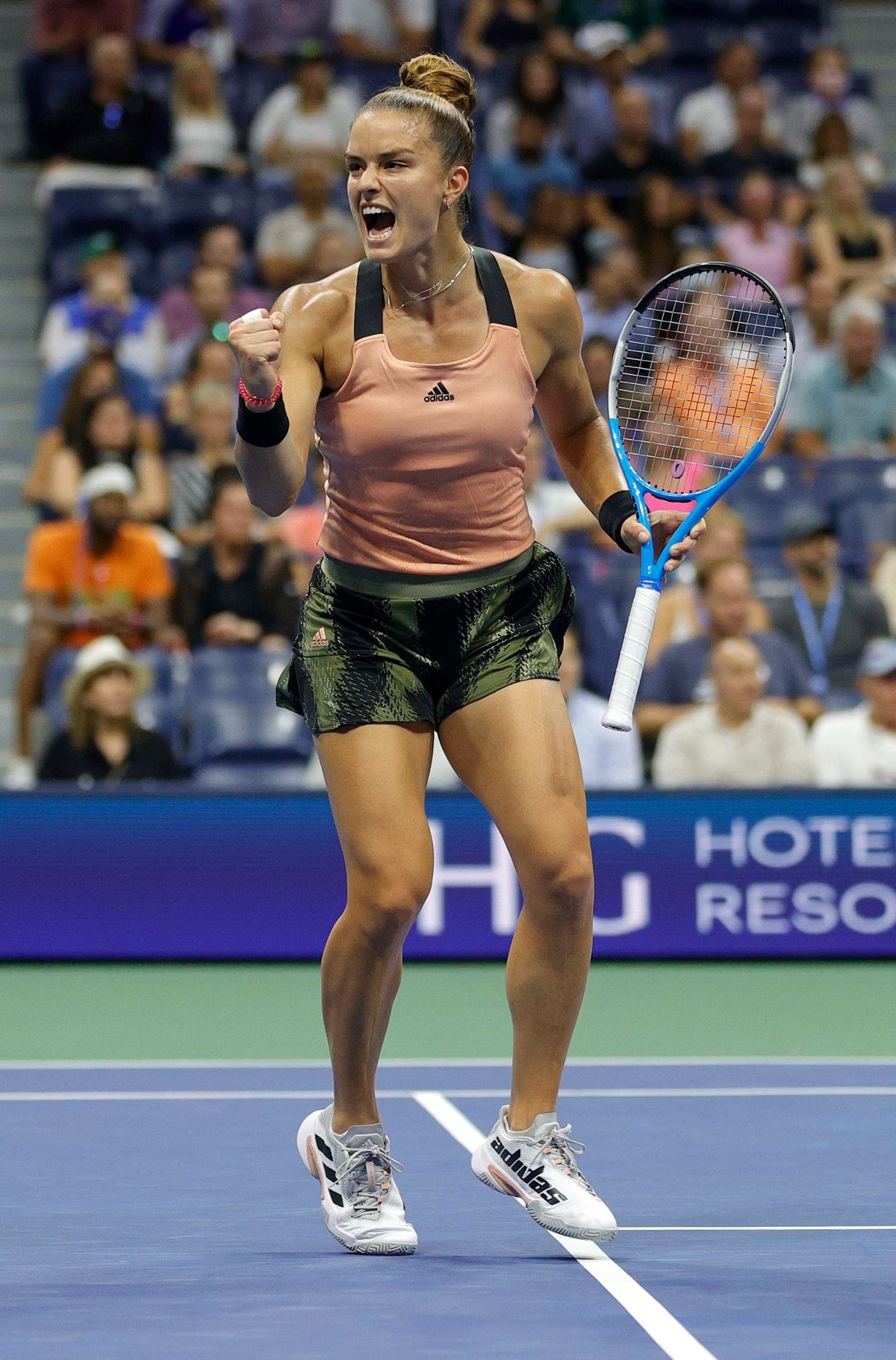 "I really enjoyed photographing and watching Maria Sakkari compete, especially after learning her story on how she'd gotten to this point in her career through dogged determination. Sakkari is having her breakthrough moments as a player at a later age than most women in professional tennis.
"My favourite match of hers that I shot was a late-night three-hour thriller against Bianca Andreescu. Sakkari fought tooth and nail for every point, right down to the last ball. I admire determination like that - the ability to not give up, no matter how tired you are, physically and mentally."
Sarah Stier at the US Open in 2021, Getty Sport