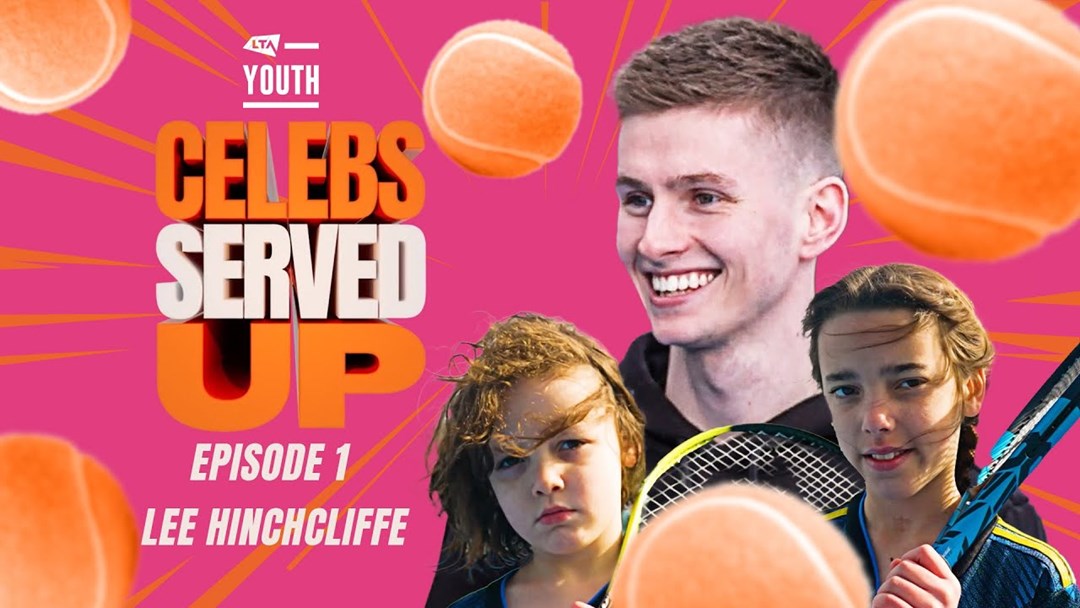 LTA Youth
Video: Celebs pick up their rackets to encourage kids out on court
• 2 MINUTE READ
From CBBC presenters and renowned YouTubers to Olympians and sporting super stars – there's a few new faces on the scene that are doing their bit to inspire kids everywhere to pick up a racket and make tennis their own.
Don't have a net? Don't need one. Don't know how to hit a ball? Don't worry about it. There's a host of recognisable stars playing their own way, taking to the courts, and having fun while doing it.
We've all heard of British tennis players Emma Raducanu and Andy Murray, but this summer there are some new faces on the block as four celebrity guests feature in an all-new LTA special, Celebs Served Up.
Bright eyed and bushy tailed; CBBC presenters, Lee Hinchcliffe and Joe Tasker, as well as former track and field athlete, Perri Shakes-Drayton, were first up to face the music – or the courts, shall we say.
In the series, each celebrity will take on a team of players from the LTA Youth programme in a series of exciting challenges. LTA Youth is an innovative new programme that encourages kids nationwide to give tennis a go and get involved, with inclusivity, accessibility, and most of all – fun!
GET INVOLVED
Want to find out more or book your kids onto a course near you? Head to the link below: