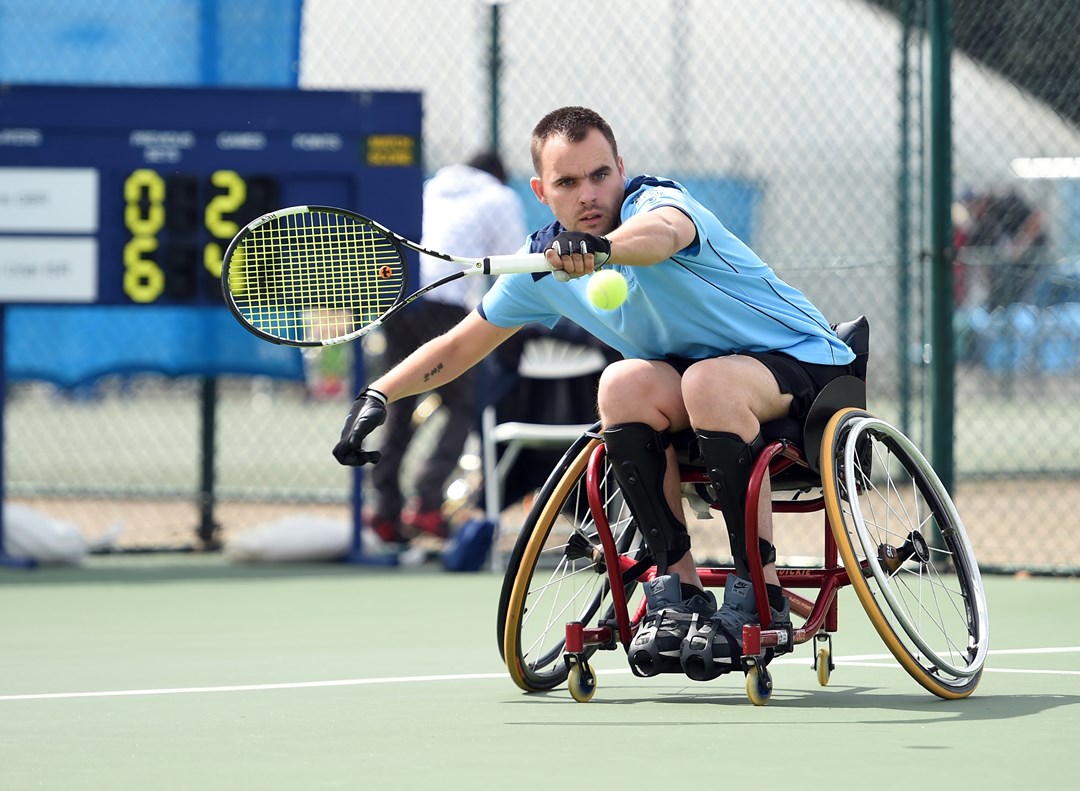 Diversity and Inclusion
Ashley Davis: 'I'm hooked on wheelchair tennis!'
• 2 MINUTE READ
As part of a new series of blogs on the Tennis Foundation website we hear from players across the country for whom tennis has made a huge impact on their lives.
To kick it off we hear from wheelchair tennis player Ashley Davis.
I think it's safe to say that I'm hooked on the game of wheelchair tennis! My first tennis experience was in the summer of 2014. I came along to a wheelchair session at Newport Tennis Centre with my friend and I instantly loved it.
My coach Rhys was passionate about the game and was really encouraging. I had been playing table tennis before but I decided to leave table tennis and take up tennis. I now play four times a week including a regular group session with Newport Knights on a Tuesday.
I started to get involved with the Tennis Foundation when I went to a Ticket2Tokyo festival (The Tennis Foundation's talent ID programme) and was told about the National Wheelchair Tennis Series. This is a great circuit to start competing and build up your skills and confidence. It's also a great way to meet new people and make friends. I recently won the second draw singles at the National Wheelchair Tennis Series in Loughborough, which I was delighted about.
Tennis has made me a lot physically stronger and I love the competition. I've met a lot of new people and have also recently started coaching juniors which I really enjoy.
I didn't think I'd like it at the start but I'm definitely hooked. If you can find a good coach who can teach you the game it makes a world of difference. Sometimes it's hard to balance my time on court with my job and also justifying spending all that time on court to my wife can be tough!
I've run some fundraising events to pay for my chair but it's totally worth it. The Tennis Foundation are doing a really good job to make the sport more inclusive and accessible and they offer a lot to players so I would encourage anyone who is tempted to give it a go at your local venue.
Ashley Davis, 28.
The Tennis Foundation is supporting over 200 venues to provide accessible and inclusive opportunities to disabled people to enjoy all the amazing health and social benefits of playing tennis. Find out more here.
Find your local inclusive venue here. Our supported venues all have chairs you can borrow, or if you are looking for funding for a sports wheelchair please contact the Dan Maskell Tennis Trust.