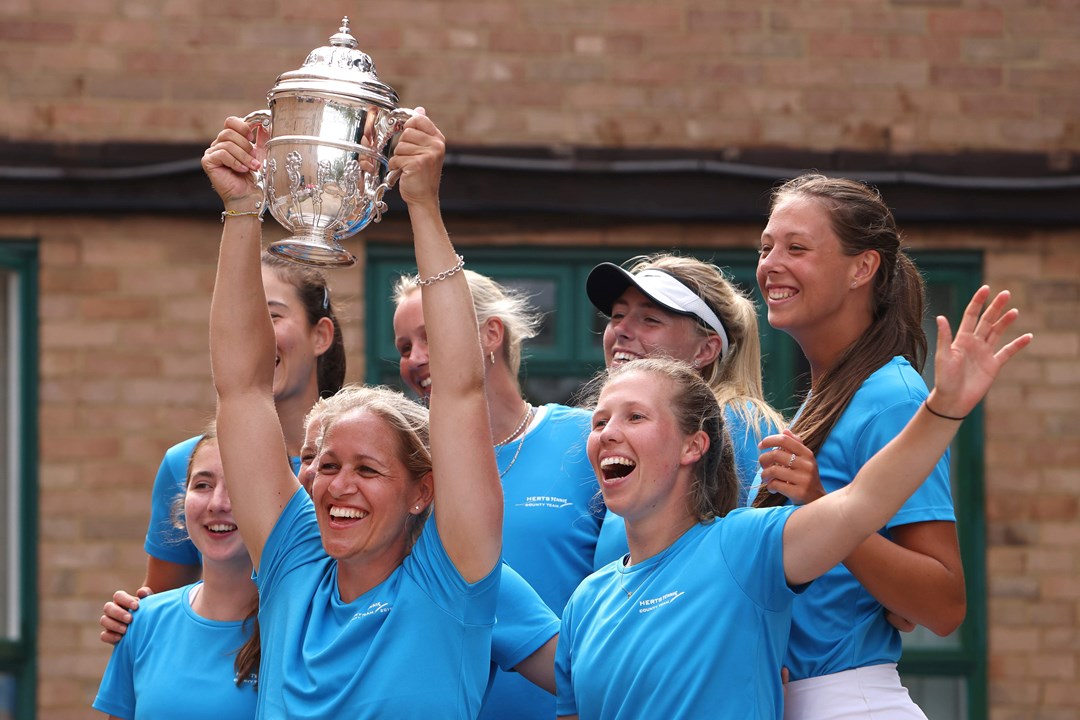 Domestic Competition
2022 Summer County Cup round-up
• 3 MINUTE READ
There was double delight for Hertfordshire at the 126th LTA Summer County Cup after the women's and men's teams both won their premier Group 1 competitions at Eastbourne's Devonshire Park.
The LTA County Cup dates back to 1895 and is one of the oldest tournaments in the British sporting calendar. This year's nationwide competition ran from Monday 18 to Friday 22 July when 44 counties competed at 13 grass court venues all over the UK.
More than 200 ties and almost 2,000 rubbers were played during 'County Week' as seven men's groups and seven women's groups consisting of three doubles pairs battled it out in soaring temperatures for major honours, promotion or to avoid relegation.
The pristine grass courts of the International Tennis Centre at Devonshire Park – the County Cup's traditional home – saw six men's and women's teams represent their counties in the competition's elite division. Elsewhere, a further 12 grass-court venues across the country were used to stage Groups 2 - 7 matches.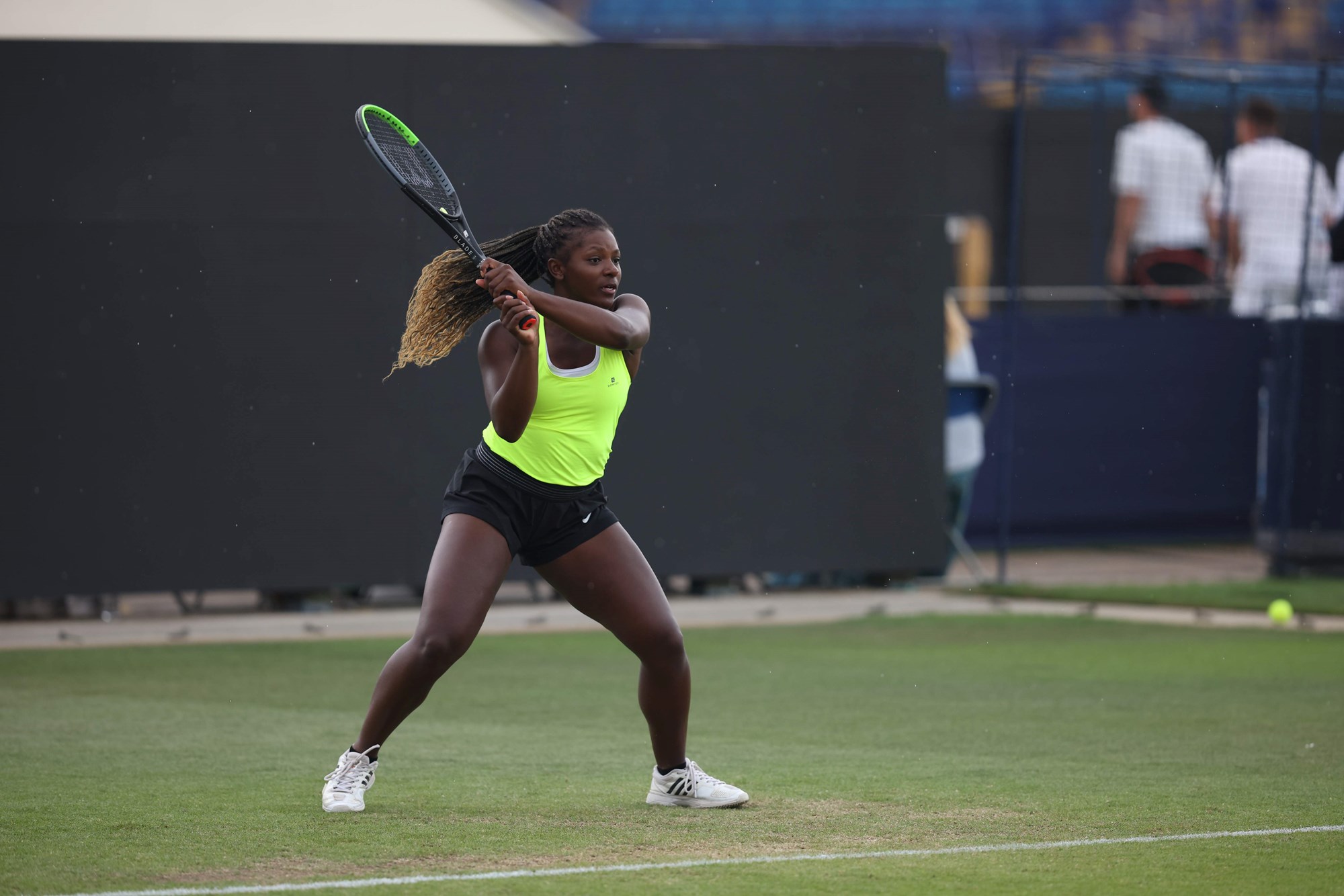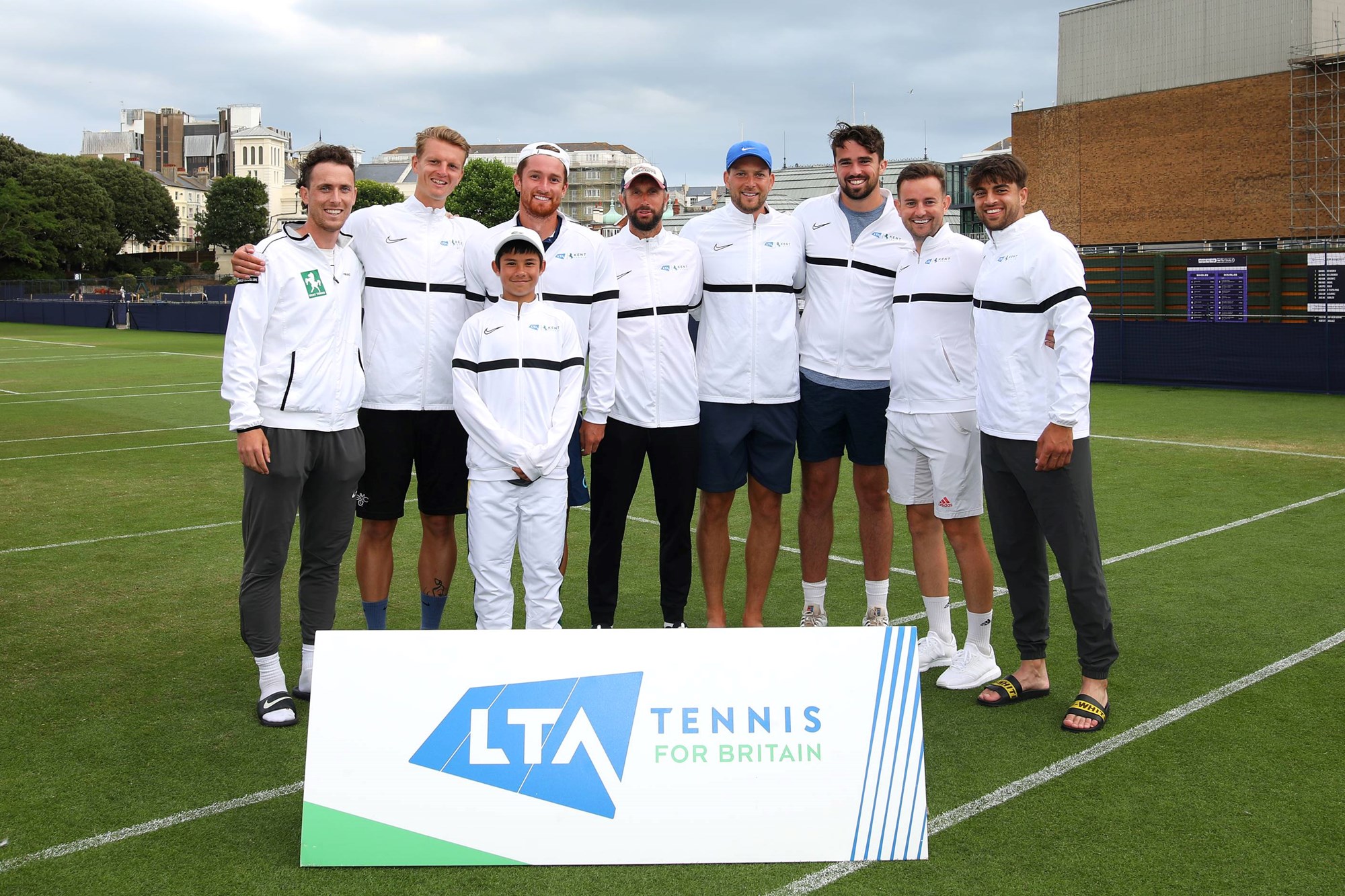 It was the third time Hertfordshire had dominated the prestigious tournament by claiming both women's and men's titles in Group 1, having previously accomplished the impressive feat in 2010 and 2012.
It was also a third successive Group 1 title for Hertfordshire women following their triumphs in 2019 and 2021, as the 2020 Summer County Cup was cancelled due to the Covid pandemic.
Hertfordshire women put on a convincing display and ran away with their group to finish with 10 points from their five matches after winning 37 rubbers across the week.
Northumberland women – returning to the elite division after an 89-year absence – also had reason to celebrate after claiming the runners-up spot on six points from five matches, winning 27 rubbers.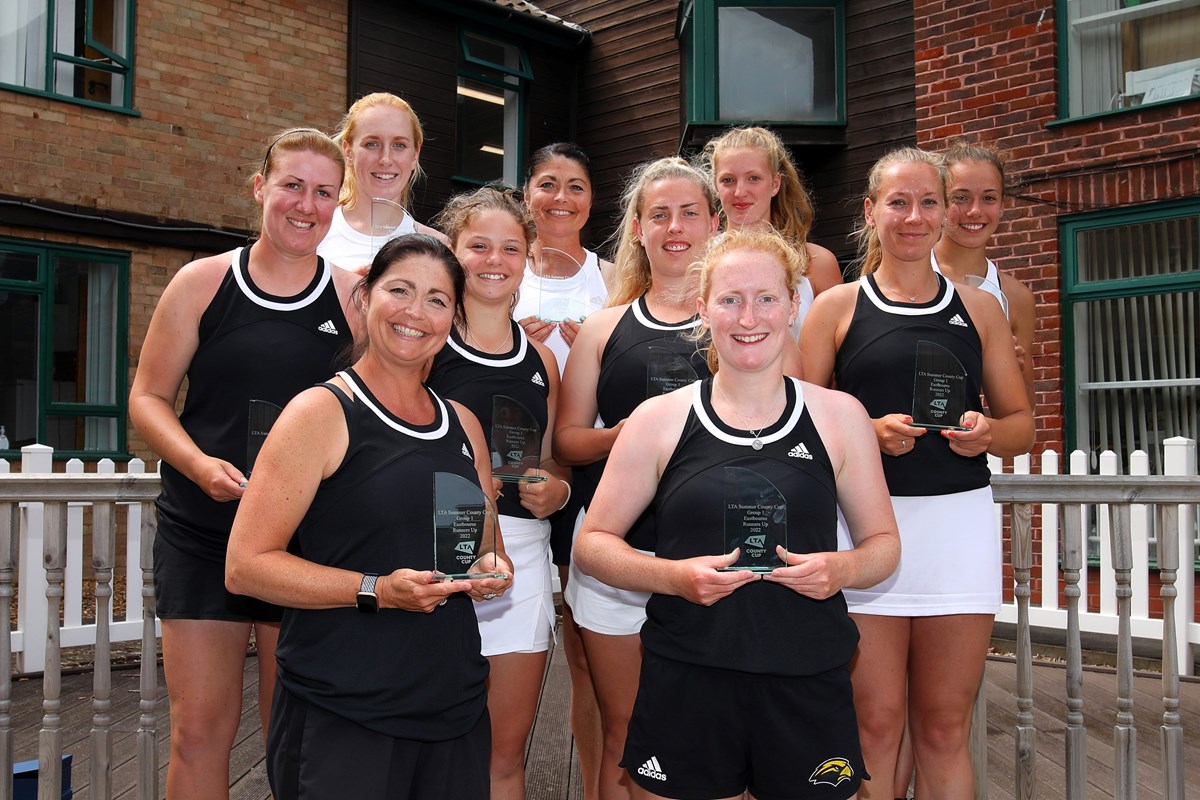 The Northumberland women's team with their LTA County Cup 2022 runners-up trophies.
Kent men were seeking Group 1 honours for a third successive tournament, but they were pipped to the post as Hertfordshire returned to the winner's circle for the first time since 2017. A tense, three-way battle saw Kent, Hertfordshire and East of Scotland all finish on eight points from five matches. However, Hertfordshire came out on top by virtue of winning more rubbers (31) than Kent (29) and East of Scotland (27).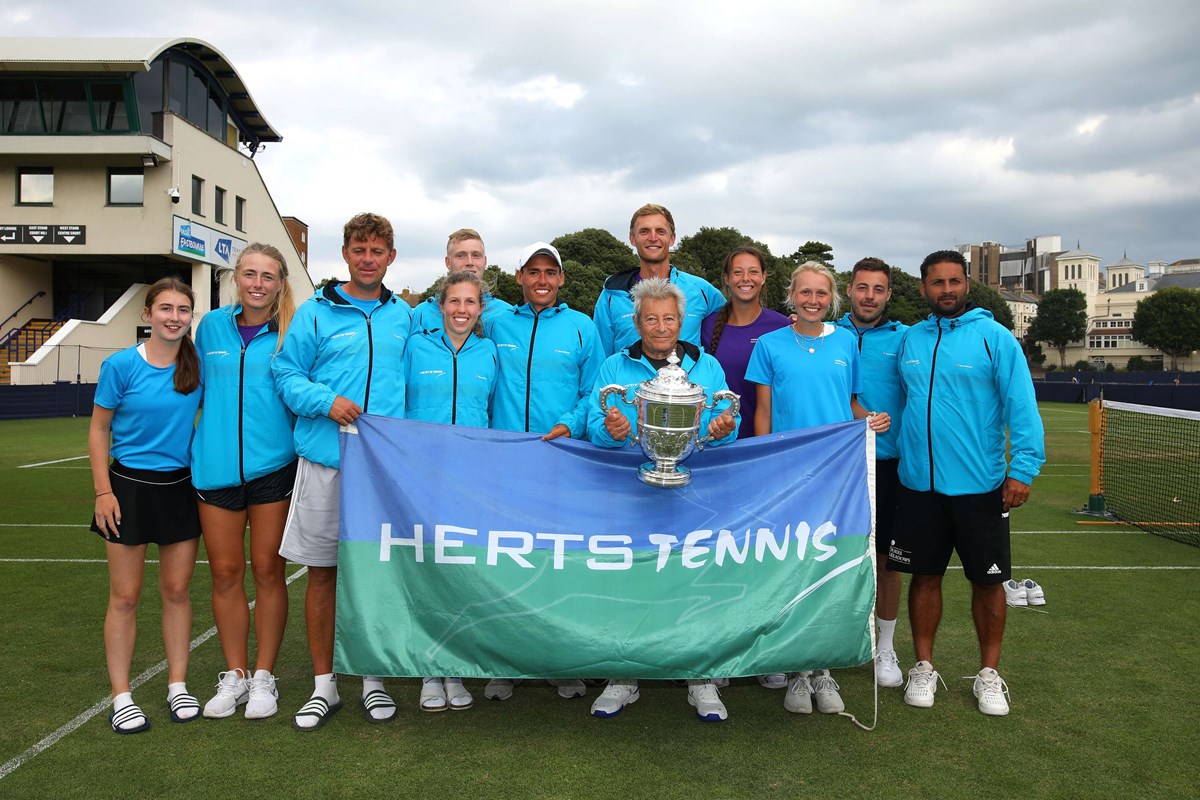 Hertfordshire's double success in both women's and men's Group 1 events at Eastbourne was the 20th time in the tournament's illustrious history that the same county had emerged victorious in the elite division.
Meanwhile, Yorkshire women and Kent women were relegated from Group 1 and will be replaced by Group 2 winners, Leicestershire, and runners-up, Nottinghamshire, in the 2023 LTA County Cup.
In the men's section, Cambridgeshire and Essex were relegated from Group 1, with Surrey and Suffolk taking their places after finishing first and second respectively in Group 2.
Congratulations to the following players for achieving 15 rubbers out of 15:
Ladies Group 1 - Emily Arbuthnott & Amanda Elliott (Herts)
Ladies Group 3 – Maddie Brooks & Amy Partridge (Norfolk)
Ladies Group 6 – Caitlin Steel & Jennifer Steel and Heather Barlow & Verena Scott (West of Scotland)
Men's Group 6 – Matthew House & Aaron Jinks (Leicestershire)
Men's Group 7 – William Bissett & Giles Hussey (Wiltshire)
DRAWS & RESULTS
See all of the LTA County Cup 2022 draws and results by clicking the below button