OFFICIAL TIMEKEEPER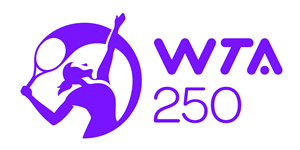 Rothesay Open Nottingham | Player Guide
Below you'll find all of the information for players, coaches and player guests attending the 2022 Rothesay Open Nottingham.
On behalf of the Lawn Tennis Association (LTA), we'd like to offer a very warm welcome to all the players, coaches and player guests who're joining us for the 2022 Rothesay Open Nottingham.
The LTA has maintained its work with the Department for Digital, Culture, Media & Sport, the All England Lawn Tennis Club (AELTC), WTA, ATP, Sports Ground Safety Authority, other NGBs, our host venues and numerous partners and suppliers to provide a safe environment for players, officials, staff, volunteers, and spectators at our events. We've worked hard, along with our partners, to provide the best preparation for The Championships at Wimbledon and are excited to once again be running a full-capacity Nottingham event.
We're sure everyone will appreciate the excellent grass courts which are thriving under the supervision of Ryan Middleton and his team, alongside the dedicated team at the Nottingham Tennis Centre and across Nottingham City Council who're all committed to ensuring this event is a success.
Our Player Services Team of Nicola Hargreaves, Chantal Duarte and Kevin Kyler will be on hand to assist you, and if I can be of assistance then please don't hesitate to contact me.
I wish you all the best this week.
Rebecca James
Tournament Director
WTA Tour Supervisor 0333 305 0210
WTA Referee 0333 305 0211
WTA Physio 0333 305 0218
ATP Tour Supervisor & Referee 0333 305 0212
ATP Physio 0333 305 0217
Player Doctor 0333 305 0219
Practice Courts 0333 305 0214
Player Services 0333 305 0215
Player Transport 0333 305 0216
Media Centre 0333 305 0221
The player lounge is situated within the Tennis Centre's Player Hall. All players, coaches and guests are welcome. Facilities include a restaurant, rest areas, internet access and games. The player lounge is open from 9am to 7pm or 30 minutes after the end of play (whichever is later).
Player dining is adjacent to the player lounge. Food cards are provided to eligible players and PST, and can be collected from the player services desk from 9am each morning. A contactless payment service is also available. Player dining's available from 9am to the end of play.
The Dunlop stringing service is located within the Player Hall. Price per racquet is £17 (labour only – please bring your own strings) and is payable by card to the stringer or can be deducted from prize money.
Players are entitled to one complimentary bag (up to 20 items) of laundry per day. Operating from Thursday 2 June, laundry dropped at the on-site player desk by 11am will be returned at 11am the following day. For additional laundry & PST laundry, the price per bag is £15. The event can't be responsible for lost items.
Player locker rooms are located on the ground floor of the Tennis Centre. Coach locker rooms are located on the first floor above the player gym. Attendants will be on hand to assist players with any queries.
The player gym opens at 9am every day and is located on the ground floor of the Tennis Centre. An outdoor warm-up area is also available by the Tennis Centre player entrance.
There are 8 grass on-site practice courts. To book, contact: 0333 305 0214
The player doctor's located within the player gym on the ground floor of the Tennis Centre. WTA physios and massage therapists are also located within the player gym. The ATP physios and massage therapists are located within the player hall.
Beginning on Thursday 2 June, cars and people carriers will run between the official hotels and the Tennis Centre.
Arrival and Departure transfers are available to/from:
East Midlands Airport (EMA)
Birmingham International Airport (BHX)
Nottingham Railway Station
There's also coach transportation arranged to the Rothesay Classic Birmingham and Ilkley Trophy. More details are available at the on-site player desk.
Surgical masks are required in all transport vehicles.
Contact: 0333 305 0290
Official Hotel (WTA)
Park Plaza,
41 Maid Marian Way
Nottingham,
NG1 6GD
PH: +44 (0) 115 947 7200
Official Hotel (ATP)
Crowne Plaza,
Nottingham City Centre
Wollaton Street, Nottingham,
NG1 5RH
PH: +44 (0) 871 942 9161
For players with a match on Centre Court, please pick up your player box tickets from the player desk. Please direct any general ticket queries to the player desk.
The LTA has joined forces with World Privilege Plus Discount Club to provide elite players with a range of exclusive discounts to help them enjoy their grass court season.
Accessing your account:
Go to LTA World Privilege Plus and log in with the below username and password:
Username: LTA2
Password: pa55word
Select the category you wish to view discounts for
Click on the company whose discounts you're interested in
View the information detailing how to redeem the discounts offered
Should you have any problems accessing the link or using the discounts, please contact us.
Enjoy the benefits!
The LTA Team in association with World Privilege Plus
Prize money issued by LTA events is subject to a withholding tax under UK Tax Authority. Under the revised "Reduced Rate Tax Withholding Application", the amount earned by any non-UK player before tax is now £12,570 from 6 April 2021–5 April 2022. Once earnings exceed this amount, all prize money earned from LTA events will be subject to a 20% withholding tax deduction.
When tax is deducted, an FEU2 form will be issued, detailing prize money earned and tax withheld. A copy should be retained by you and given to your accountant/business manager. A duplicate copy cannot be issued. In most instances the tax deducted can be offset against tax paid in your home country. The LTA will be responsible for paying the tax withheld over to the UK Tax Authority.
Check out our other tournaments