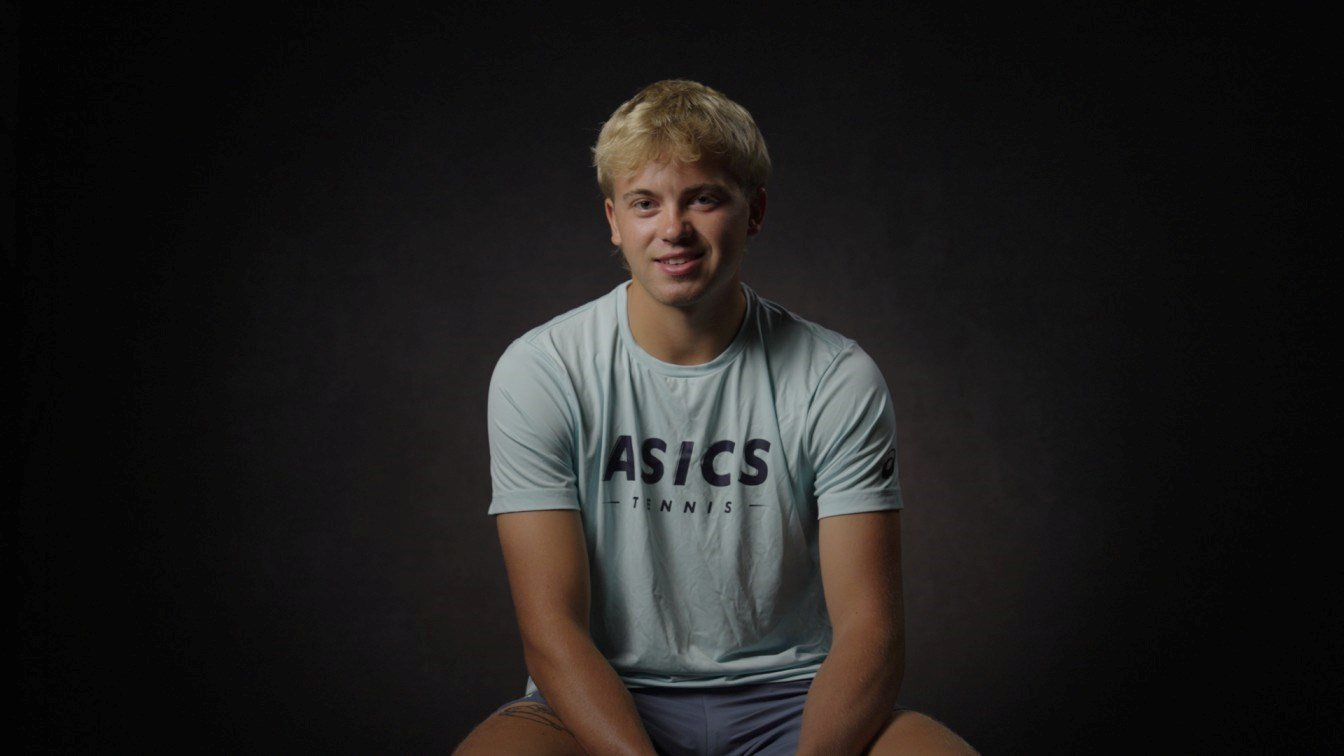 COACH
Victor Redondo Gonzalez
AGE21
HEIGHT180 cm
PLAYSLeft-handed
BACKHANDTwo-handed
LTA SUPPORT Pro Scholarship Programme
TURNED PRO2019
COACH
Victor Redondo Gonzalez
About
Place of birth: Redditch, United Kingdom
Lives: Valencia, Spain/London
Tennis Career
October
Gill found some of his best form of the year in October, with the 21-year-old reaching the final of the M25 Sabadell event, where he finished runner-up to Vilius Gaubas, 6-4, 6-4.
From there, he went on to clinch a career-first M25 title in Zaragoza, Spain. The Brit was a dominant force throughout the week, as he raced to the final - eventually wrapping up the title without dropping a set after sealing a 6-4, 6-1 victory over Argentina's Julio Cesar Porras.
With the momentum under his belt, Gill went on to clinch a second M25 title at the Santa Margherita di Pula event in Italy. The British youngster strung four solid performances together to reach the final of the event, where he overcame Oriol Roca Batalla 6-2, 6-4 in the final to lift the trophy.
Gill was selected as one of 10 British players to feature in our new tennis documentary series, Beyond the Baseline, presented by Lexus.
September
In September, Gill went on to reach the semi-final of the M15 Melilla event where he lost out on a spot in the final to Alejo Sanchez Quilez, 6-3, 3-6, 7-6(2)
August
Moving from the ITF Tour to the Challenger Tour, Gill headed to Italy to compete at the Todi Challenger where he came through two rounds of qualifying to reach the main draw. He then enjoyed a run to the quarter-final where he eventually bowed out to Giovanni Fonio, 6-3, 6-3
June
In June, Gill reached the semi-final of the M15 Kursumlijska Banja event, where he narrowly lost out to Viktor Jovic, 4-6, 6-3, 6-4.
January
Felix Gill kicked off his year by reaching the final of the M25 Manacor event in Spain. The Brit faced a tough challenge in Daniel Rincon - eventually finishing as runner-up following a 6-3, 6-3 loss.