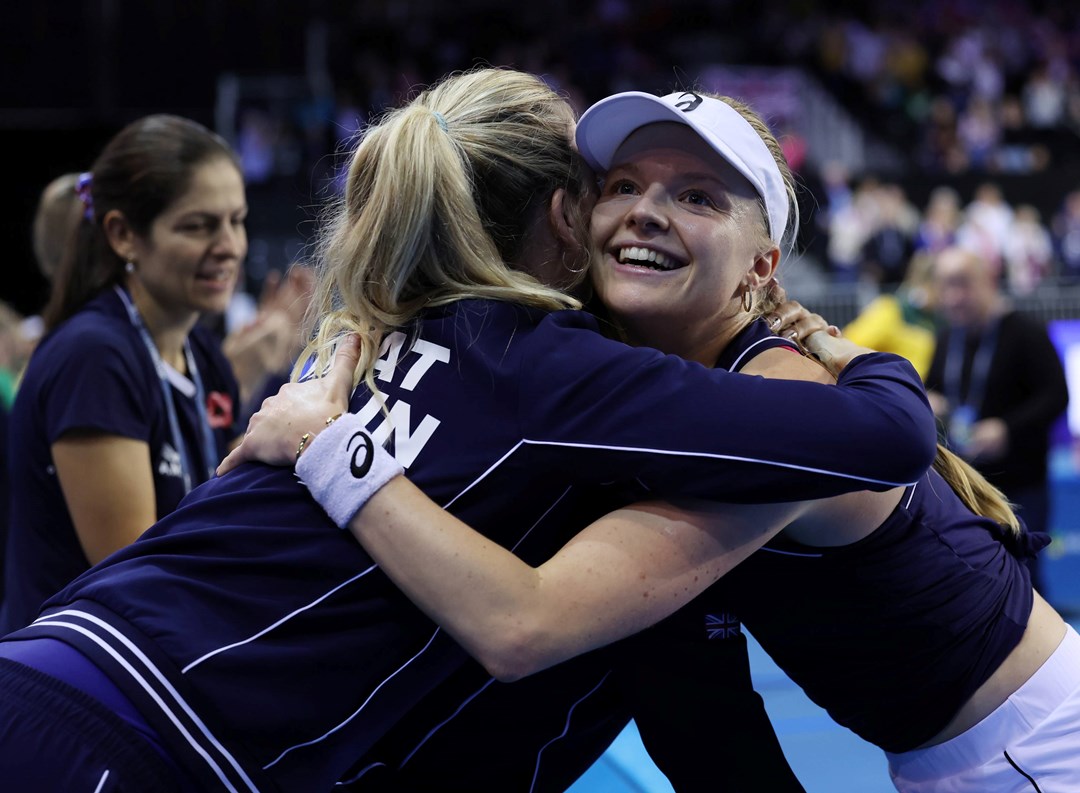 GB Teams
Billie Jean King Cup 2023: Tickets go on sale for Great Britain vs Sweden at the Copper Box Arena
• 1 MINUTE READ
Tickets for Great Britain vs Sweden in the Billie Jean King Cup Play-Offs from 11-12 November are now on sale.
The Play-Off tie will be hosted at London's Copper Box Arena in the Queen Elizabeth Olympic Park – where the Lexus GB Billie Jean King Cup Team famously defeated Kazakhstan back in 2019.
Tickets start from as little at £5 for children and £10 for adults – so don't miss this opportunity watch Britain's biggest stars on home soil.
Great Britain and Sweden will be competing for a place in next year's Billie Jean King Cup Qualifiers, where they will have the chance to reach the 2024 Finals. The losing team will go into Europe/Africa I Group and will have to battle for a place 2024 Play-Offs.
The Brits come into the Play-Offs after a 3-1 defeat to France back in April, while Sweden advanced from Europe/Africa I Group with a 2-1 win over Hungary.