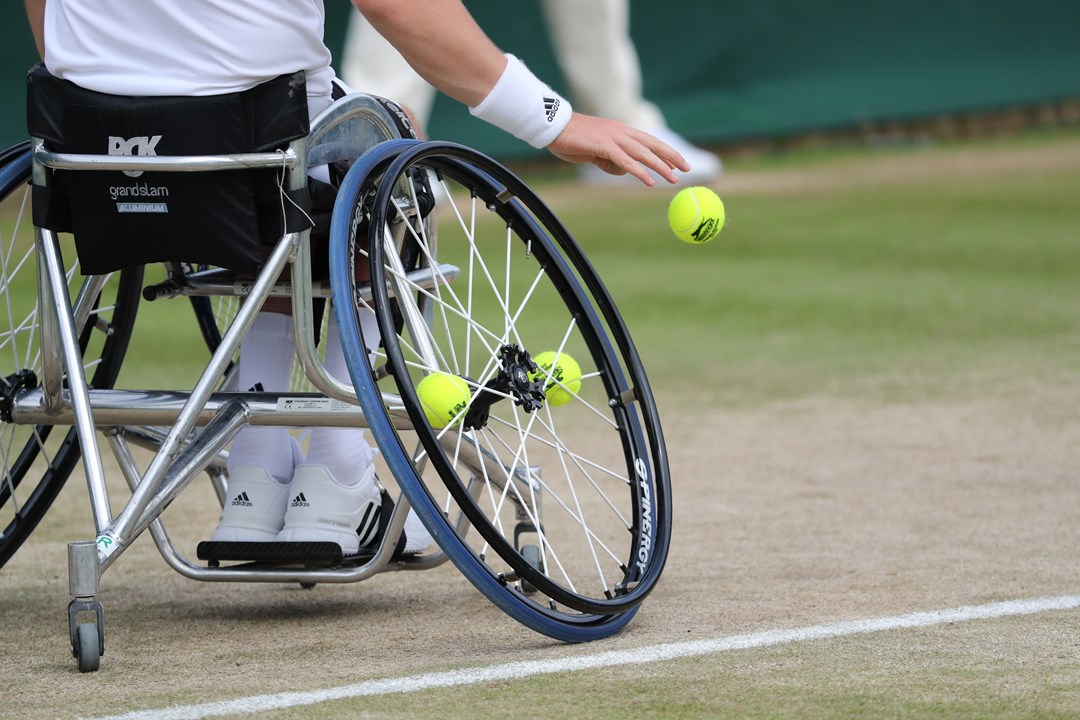 Tennis Wales
Wheelchair Tennis Initiative – Taster Sessions
• 2 MINUTE READ
Wheelchair tennis taster events happening on 9th and 10th – book your free place before entries close on 29th September!
Wheelchair Tennis provides the opportunity for everyone to get involved with playing and competing in our beloved sport - as an easily adaptable game, it can be played with anyone no matter their ability.
To celebrate and promote the great sport that is wheelchair tennis, Swansea Tennis Centre and Colwyn Bay Tennis Centre are hosting 2 free taster sessions at the start of October!
These sessions will not only comprise family-fun tennis activities, but also give attendees the opportunity to experience the very training styles that the UK's best wheelchair tennis players started out with.
Delivered by extremely dedicated and experienced LTA Performance Wheelchair Tennis coaches, the sessions will provide the perfect opportunity to develop new skills and meet new people - all without even needing to bring your own racket or sports chair!
During the sessions, players will also be given key advice on how and where to join their local clubs, gain access to more wheelchair tennis events, and continue developing as a player.
Simon Johnson, Chief Executive of Tennis Wales, said: "this is a fantastic opportunity for all to get involved and experience wheelchair tennis for free.
"Tennis is a sport to be shared and enjoyed by all, therefore ensuing accessibility is a priority. I'm proud that Wales is offering the taster sessions to encourage more people to take part without even needing to have their own equipment – anything we can do to help open up tennis, we want to give it a go."
The sessions available are:
Saturday 9 October, Colwyn Bay Tennis Centre - Wales
Sunday 10 October, Swansea Tennis Centre - Wales
Registration for the sessions closes on the 29th of September – so book on quickly via the registration form.