Tennis Wales
Welsh Tennis the Focus at Downing Street Discussions
• 2 MINUTE READ
Representatives from the Welsh tennis community were invited to 10 Downing Street this week to showcase all the great work taking place to open tennis up across the country.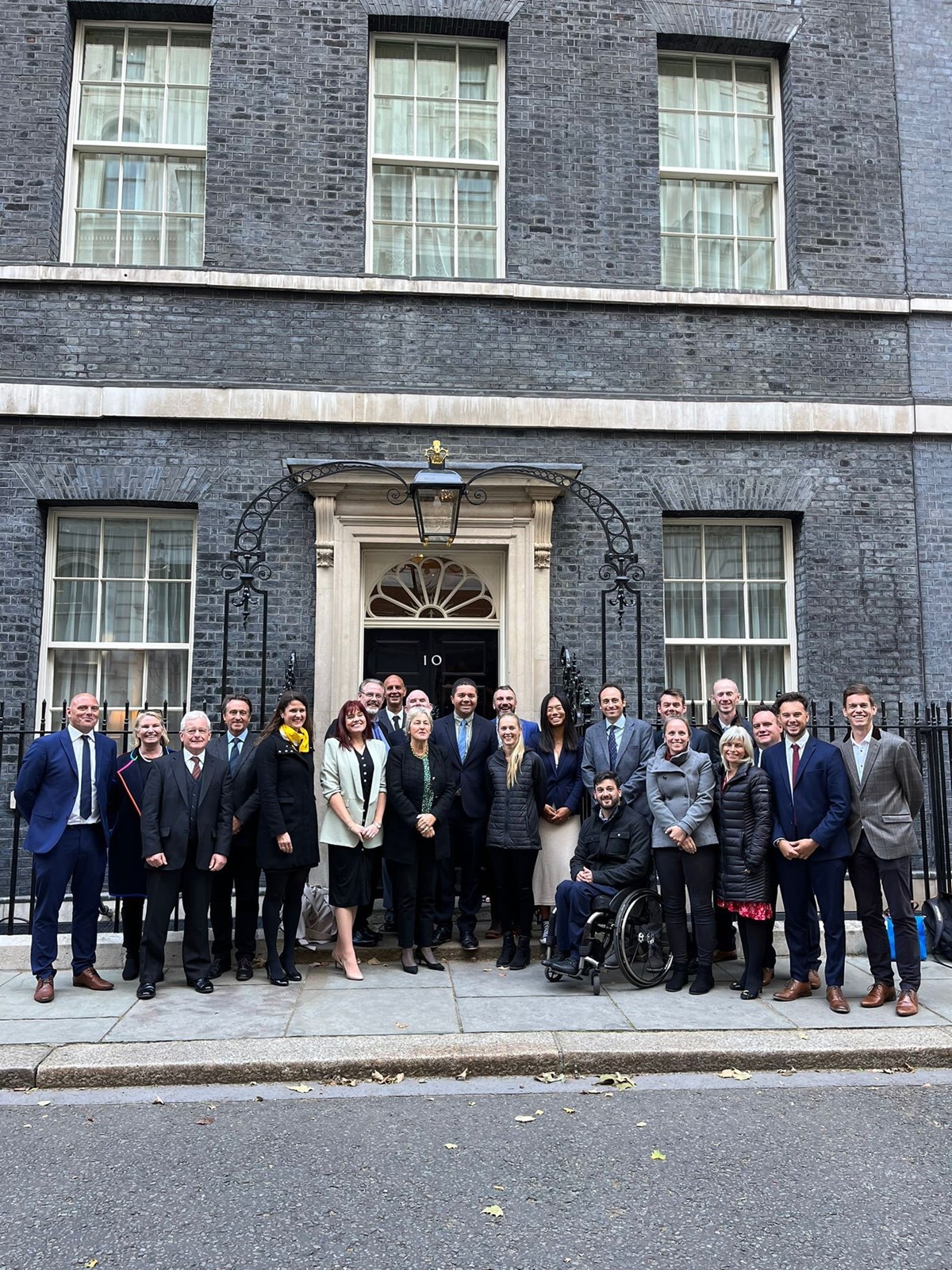 Coaches, volunteers, community partners, players and Tennis Wales executive joined LTA colleagues for the 'Round-table' discussion - which was also attended by the Secretary of State for Wales, Tennis Wales President Baroness Sater and government special advisors.
After hearing about the successes, the group discussed further opportunities to work collaboratively with partners in tennis to continue our work from 2024-2026.
What did they hear?
The LTA Participation Tracker for Wales shows that 176,000 adults play tennis annually, and 71,000 monthly. This figure is up from 130,000, and 31,000, respectively in 2019, when the Tennis Wales 'Tennis Opened Up' strategy was launched.
The Tracker also shows that 27,000 children currently play tennis each week and 154,000 play at least once a year.
More than 870 teachers in Wales have been trained to deliver tennis in school through the LTA Youth Schools programme.
A host of park tennis courts in Wales that have fallen into disrepair are being renovated thanks to a programme delivered by the LTA through a £30million investment from the UK Government and LTA Tennis Foundation. The programme is also making it far easier for people to find, book and get on court.
Through our inclusion plan:

The LTA SERVES programme is taking tennis into underserved communities to children and young people who may never have had the opportunity to play before, or thought the sport was for them.
We have set a target 1,000 people in Wales with a disability playing the sport by the end of 2024. The Open Court programme is a key contributor to achieving that goal.
Work is ongoing to increase the number of women and girls playing tennis.
Tennis is being opened up to LGBTQIA+ communities.