Tennis Wales
Welsh National Tennis and Padel Championships - Day 6 Round-up
• 5 MINUTE READ
Day six of the Welsh National Tennis and Padel Championships saw winners crowned in a host of events.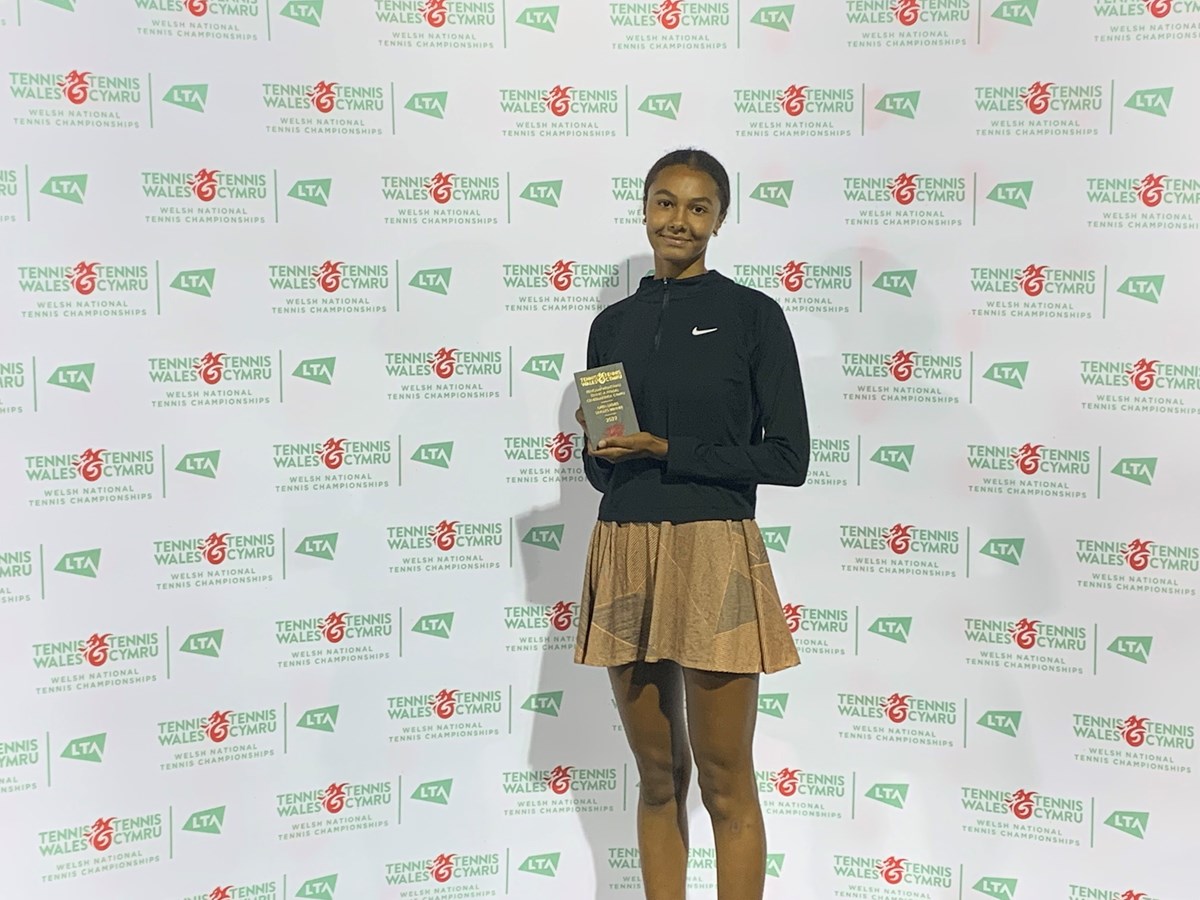 Alexandra Nikonenko of David Lloyd Swansea added another trophy to a prolific week when she won the Ladies' singles competition. Runner up was Alicia Loosemore of Cardiff Lawn Tennis Club.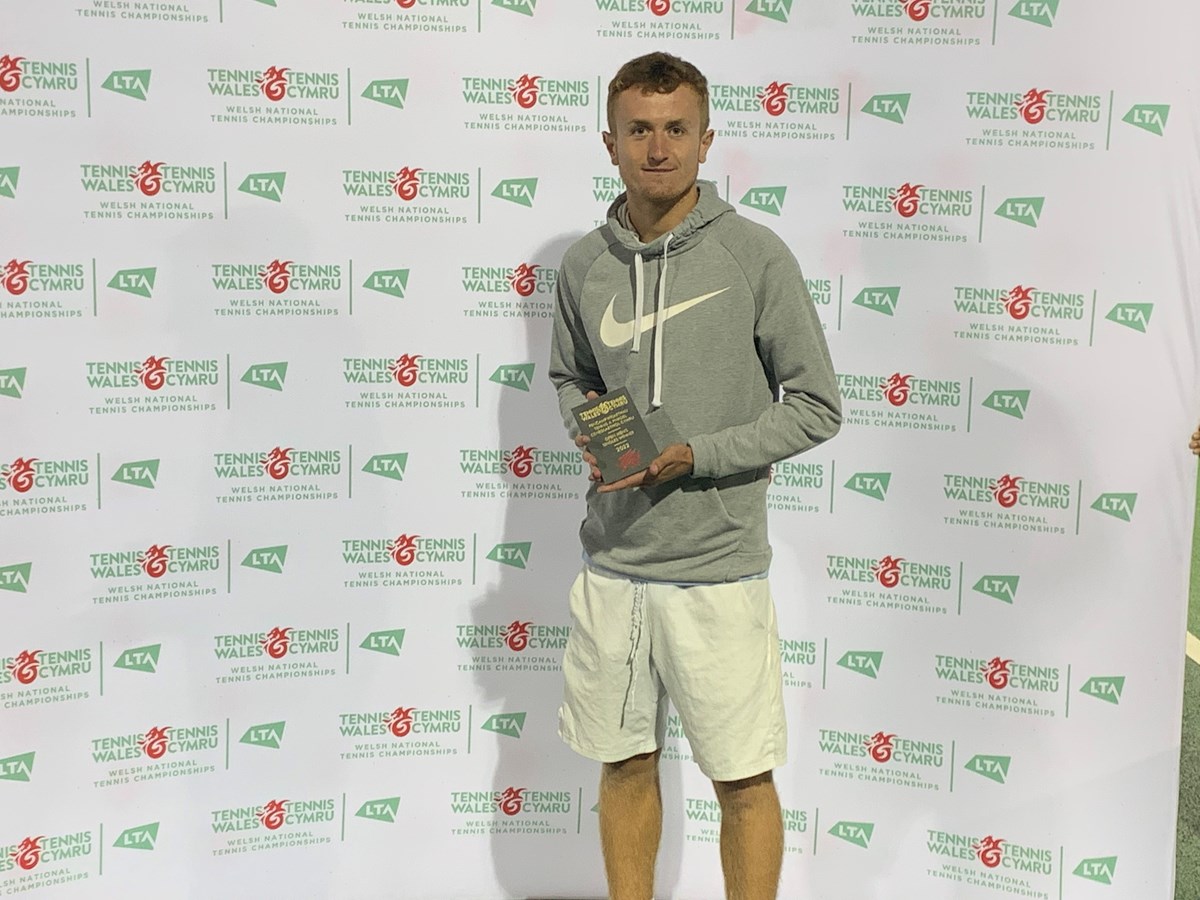 The Men's singles title went to Gethin Williams of Rhiwbina Lawn Tennis Club following his success over Sebastian Griffiths of David Lloyd Swansea.
In the Ladies' doubles final Gracie Hurley and Alexandra Nikonenko both of David Lloyd Swansea emerged victorious against Mali Lloyd-Evans of Radyr Lawn Tennis Club and Erin Passmore of David Lloyd Swansea.
Meanwhile, the Men's doubles crown went to Matthew Murphy of Bridgend Lawn Tennis Club, and Jon Thickins of Cwmbran Lawn Tennis Club. They beat Kevin Hong from Whitchurch Lawn Tennis club, and Jonathan Vernon of Cardiff Lawn Tennis Club and Cowbridge Tennis Club.
The mixed doubles competition was won by Chris Lewis of Cardiff Metropolitan University Tennis Centre, and Bethan Lewis Cardiff Lawn Tennis Club. They beat Corey Brady of Cardiff Lawn Tennis Club, and Molly Walsh from Northern Lawn Tennis Club in the final.
Isabella Lieve Morgan of Llanelli Squash and Tennis Club took the girl's under-12 title, overcoming the challenge of Lily Thomas of Swansea Tennis in the final, while the silverware in the boy's under-12s went to Kevin Huang of Swansea Tennis, who won against Martin Gil-Rueda of David Lloyd Swansea.
In the Boy's Under-12s Doubles Will Adams of Usk Tennis Club and Max Lendrum from Penarth LTC Windsor were crowned champions. Runners up were Martin Gil-Rueda and Brayden Sophos, of Swansea Tennis.
The girl's under-16s singles was won by Freya Walters of David Lloyd Swansea. She beat Emma Kelter of Radyr Tennis club in the final, in a reverse result of the girl's Under-14 final.
Freya Walters also won the Girl's Under-16s doubles, with partner Erin Passmore. They beat Nia Lewis of Llanelli Tennis Club, and Nia Lewis from Swansea Tennis.
Archie Gray of Dinas Powys Tennis Club was the victor in the boy's Under-16 final, to follow up from his success in the Under-14s event. Runner-up was Alex Farmanbar University of Bath Tennis.
Kevin Huang was in action again in the boy's Under-16s doubles competition, but he and partner Evan Lendrum of Tennis Squad lost in the final to Conor Evans of Cardiff Tennis Club, and Simon Hegarty of Millfield School.
In the Seniors events Ellie Lewis of Penarth LTC Windsor lifted her second piece of silverware of the week with victory in the Women's over-35 singles, after her success in the doubles earlier in the week. She beat Kerry Williams in the final.
The Women's over-45 singles title went to Lizelle de Jager of Monmouth Lawn Tennis Club. She beat Deborah Wilson from Penarth Lawn Tennis Club. In the double competition of Camarthen Tennis Club and Catherine Tailby from Dinas Powys Lawn Tennis Club won against Anne Hamilton and Deborah Wilson, both of Penarth Lawn Tennis Club.
In the 55 and overs Rhian Griffiths of Tennis Wales South Veteran's Association, and Kate Johnston of Camarthen Lawn Tennis Club beat Jane Allen of Haverfordwest Lawn Tennis Club, and Jennifer Burrows from Llanelli Lawn Tennis Club.
The 65 and overs saw competition in the Women's and Men's doubles. The Women's event was taken by Valerie Dixon from Cardiff Lawn Tennis Club and Jo Maguire. They beat Joyce Langham of Tennis Wales South Veterans Association, and Kim Vaughan.
Rob Rue of Cound and District Tennis Club, and Mitchell Sedgwick of Haverfordwest Lawn Tennis Club were crowned champions in the Men's event, overcoming the challenge of Myles Collett from Nuffield Tennis Academy, and Ken East from