Tennis Wales
Welsh duo win doubles titles
• 2 MINUTE READ
Elizabeth Evans won the doubles competition at the under-18 ITF event in Albania, while Awen Gwilym-Davies won the doubles at the Under-14 Tennis Europe competition in Slovenia.
Awen also reached the final of the singles competition in Slovenia.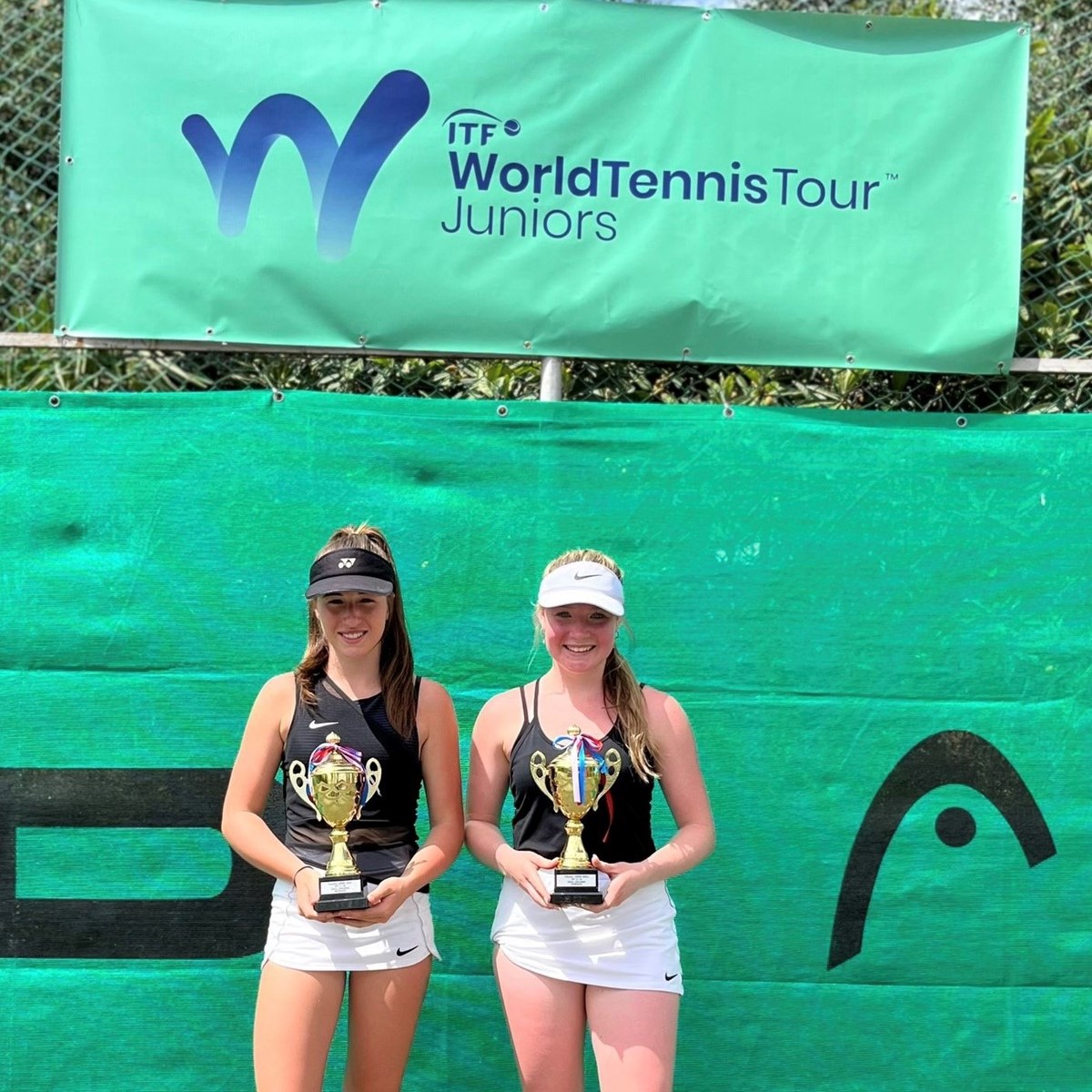 After comfortably winning their first set 6-2 in the final, Elizabeth and partner Louise Brooker were made to work hard by their Italian opponents Sveva Pieroni and Daria Raimondo, who took the second set 7-5, before the final set finished 10-6 to the British pair.
It was a similar pattern for Awen and partner Sevil Parviz in their final against Gabriela Agra Amorim and Eva Kaliadina as it finished 6-2, 6-7, 10-7. In the singles Awen faced Eva Kaliadina again, losing 6-3, 6-0.

Tennis Wales Head of Performance Chris Lewis said: "llongyfarchiadau to both Elizabeth and Awen on their doubles titles. Also da iawn to Awen for reaching the final of the singles in Slovenia in what was a great tournament for her."