Tennis Wales
Wales Padel Team Revel in Super Seniors Experience
• 2 MINUTE READ
A team of 14 players from Wales, seven men and seven women, travelled to We Do Padel, Derby for the Four Nations Super Seniors tournament this month.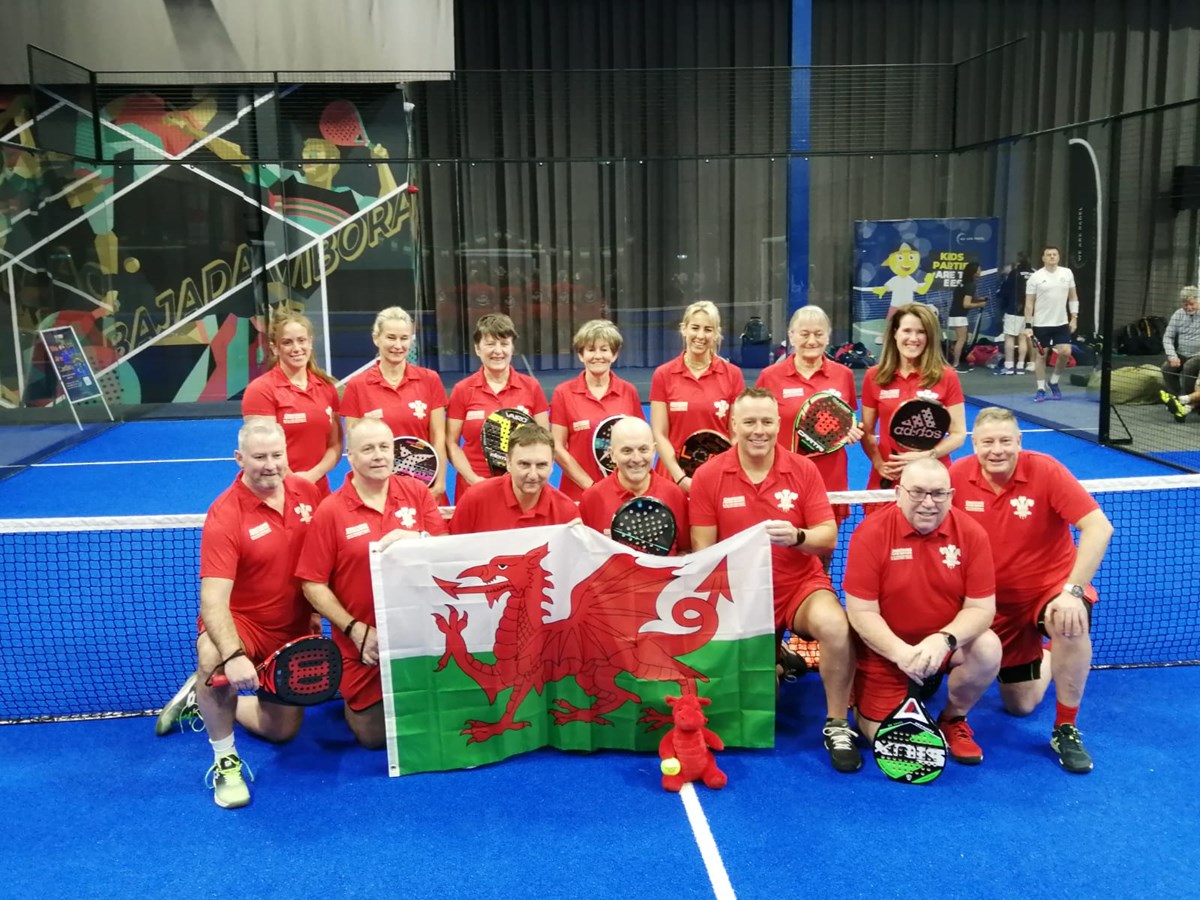 With Padel growing and developing worldwide, new tournaments, events and competitions are emerging.
Padel is a racket sport, played in doubles on an enclosed court slightly smaller than a doubles tennis court. Scoring is the same as normal tennis, and the balls used are similar but with a little less pressure.
Amid some keenly fought matches Wales finished fourth in the men's' competition, and third in the women's' event.
Following the tournament Wales' captain Paul Jenkins said he was proud of the team. He particularly noted the achievement of the womens' team. Despite being relatively inexperienced they beat Scotland, a result that secured third place. He also praised tournament director Tim Edwards (also a member of the Wales team) for a superbly run tournament.
With all the battling on court, off court the teams made the most of the superb facilities at We Do Padel and the social nature of padel was emphasised one evening when all 60 competitors went to a restaurant together.
Tennis Wales lead on padel Matt Rutland said: "A huge well done to the Wales team. There were some very close matches which could have gone either way. Padel is a relatively new sport in the UK and, here in Wales, we are working hard to build the infrastructure so that more and more people can go out and play this increasingly popular game."
Within Wales you can play padel tennis at the Welsh Padel Centre, Cwmbran or Windsor Tennis Club, Penarth.