Tennis Wales
Time running out to be part of inspirational girls-only programme
• 3 MINUTE READ
The deadline for coaches to apply to be a part of the Prime Video and LTA new 'girls-only' programme to inspire the next generation of girls in British Tennis is 25 November.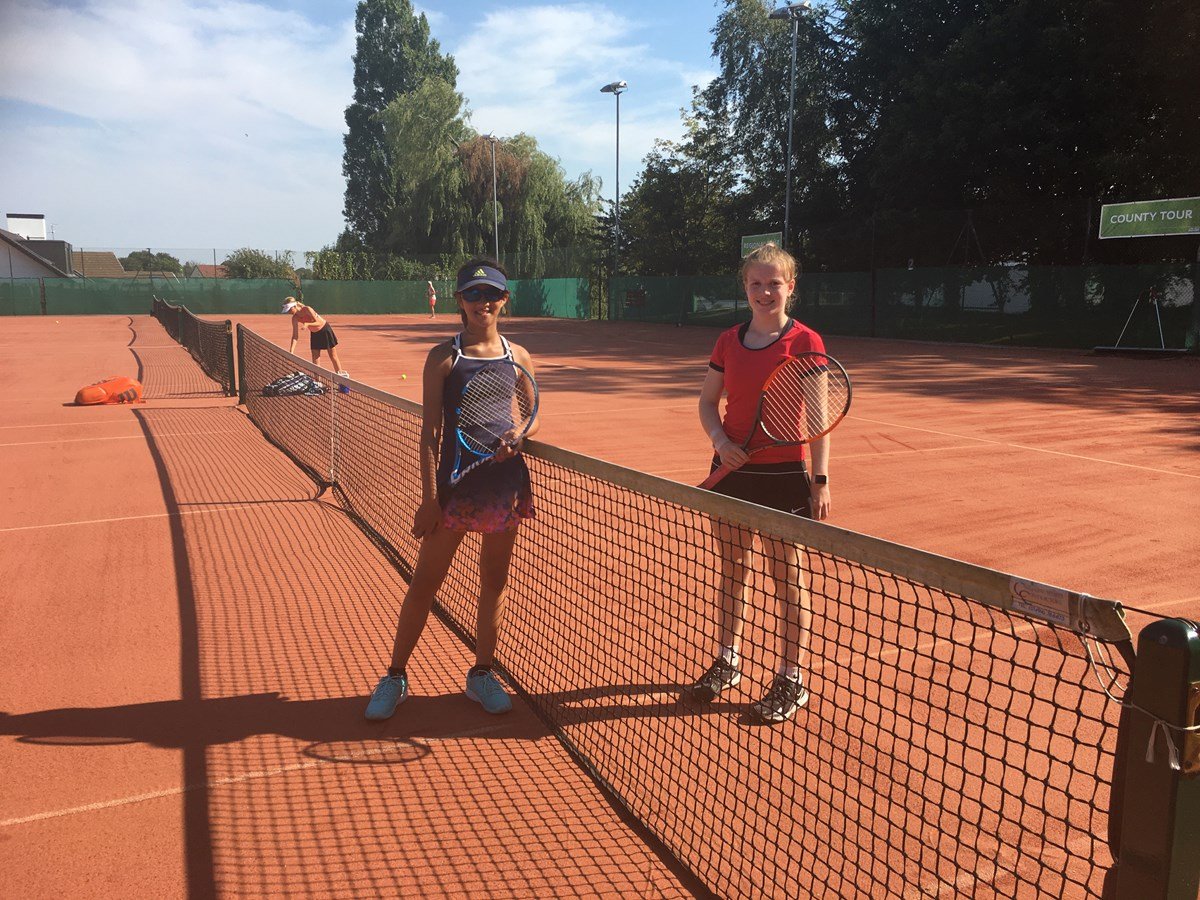 'Prime Video LTA Youth Girls' is designed to inspire thousands of girls to play tennis in a fun and friendly coaching environment. The programme is 100% funded by the reinvestment of Prime Video's US Open broadcast fees from the historic 2021 final and is supported by Emma Raducanu.
How to Apply

You will need to complete an online application form by Friday 25 November. The form will ask you to respond to the criteria outlined below, and submit a short (two-minute max) video as to why you think you are a good fit for the programme.

If you wish discuss the programme further please contact Tennis Wales Coaching and Volunteer Manager Steve Yeardley.
What are we looking for?

We are looking for motivated and relatable coaches to be part of the programme who can build confidence and drive enjoyment for girls.

Coaches will be:
Responsible for managing and delivering high-standard girl-only group coaching sessions, and co-ordinating and delivering a school's outreach/promotional programme.
Asked to recruit new or lapsed girls on to a six-week coaching course in 2023.
In return coaches will receive access to an exciting support package which consists of:
Specialist-training event delivered by the LTA
Fully-branded AMC team kit
Promotional materials
Performance-related rewards
Prizes for coaches who make an outstanding contribution the programme.
In addition, the £35 fee charged to each participant will go to the coach as Amazon are paying for the equipment packs, (racket & ball set, wristbands and t-shirt) plus postage and packaging.
Coach Requirements

Essential:
LTA Instructor (Level-2) qualification or higher.
A Level-2 Instructor will require a higher qualified coach to deliver Tennis Leaders
LTA Accredited & working within LTA Registered venue(s)
LTA Youth trained and familiar with the content and principles
Experience of working with schools
Enthusiasm for working with girls and growing female participation at a local level
Capacity at venue(s) for an appropriate 'girl only' follow on offer
Venue approval and support to be part of this programme
Use of ClubSpark (or willingness to use for this programme).
Desirable:
Experience of opening tennis up to new audiences, in particular women and girls
Interest in running female only competitions such as TC 'Game, Set and Match'.
Interest in mentoring females on Tennis Leaders* courses or the L1 Assistant qualification
It's also important that you and the venue has capacity to run a girl only follow-on offer.