Tennis Wales
Tennis Wales announces Net World Sports partnership
• 2 MINUTE READ
Tennis Wales is delighted to announce a partnership with Wrexham based Net World Sports as its 'Official Court Equipment Supplier'.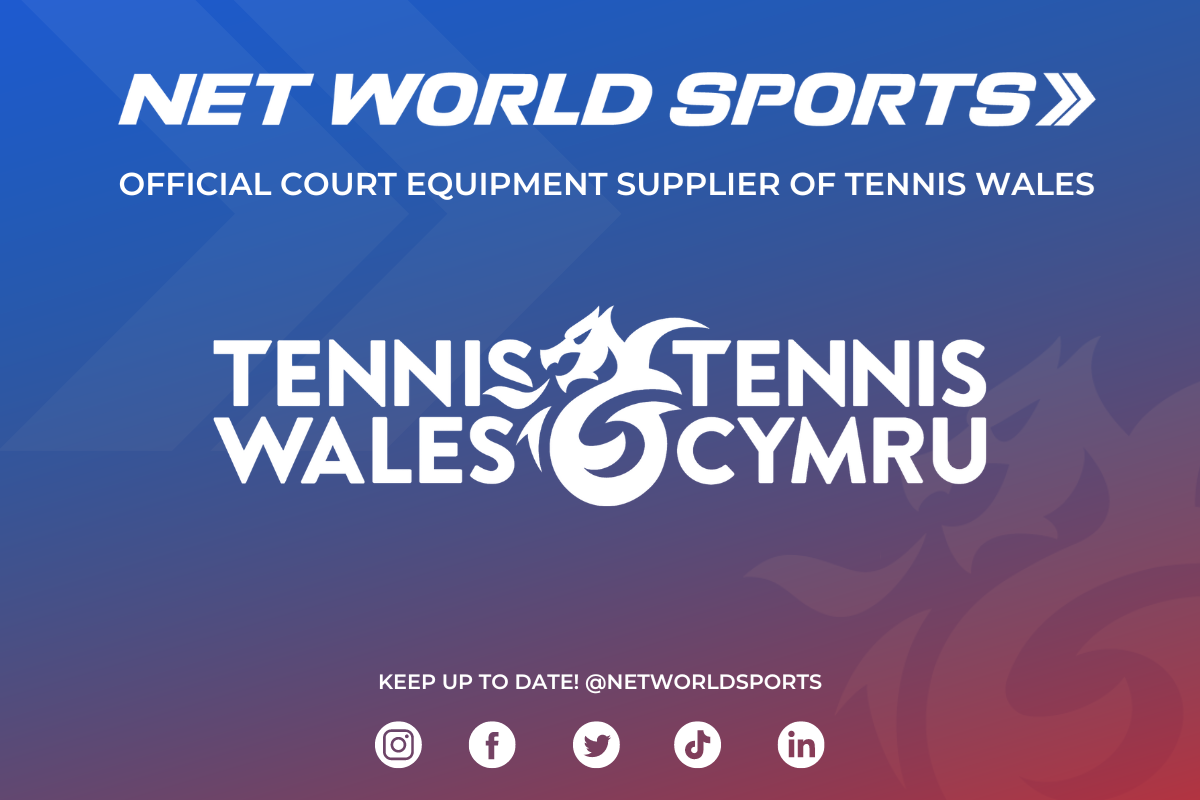 This new partnership with the global online sports equipment provider will see the companies own-brand Vermont tennis equipment being used throughout venues and events across Wales. This partnership with Net World Sports will help with the development of tennis in Wales from grassroots, through to performance programmes.
As part of the agreement, an exclusive discount will be extended to clubs, teams, coaches and players associated with Tennis Wales in a bid to further increase participation across Wales.
Tennis Wales CEO Simon Johnson said: "We are delighted to have signed this agreement with Net World Sports. The investment they are putting in will play a crucial role in 'opening up' Tennis in Wales."
Equally pleased with the partnership is Robbie Hayter from Net World Sports: "We're thrilled to partner with Tennis Wales in what is a joint effort to increase participation in tennis and make it more accessible to aspiring players across the country. We will also be utilising the invaluable knowledge and expertise of the team at Tennis Wales in the development of our Vermont tennis equipment range to ensure we're bringing only the best products to market."