Tennis Wales
Q&A with Neil Roberts – Founder of Cardiff Baseliners
• 2 MINUTE READ
As part of LGBT+ Month we caught up with Neil Roberts, who just under 12 months ago, started Wales' first LGBT+ tennis club.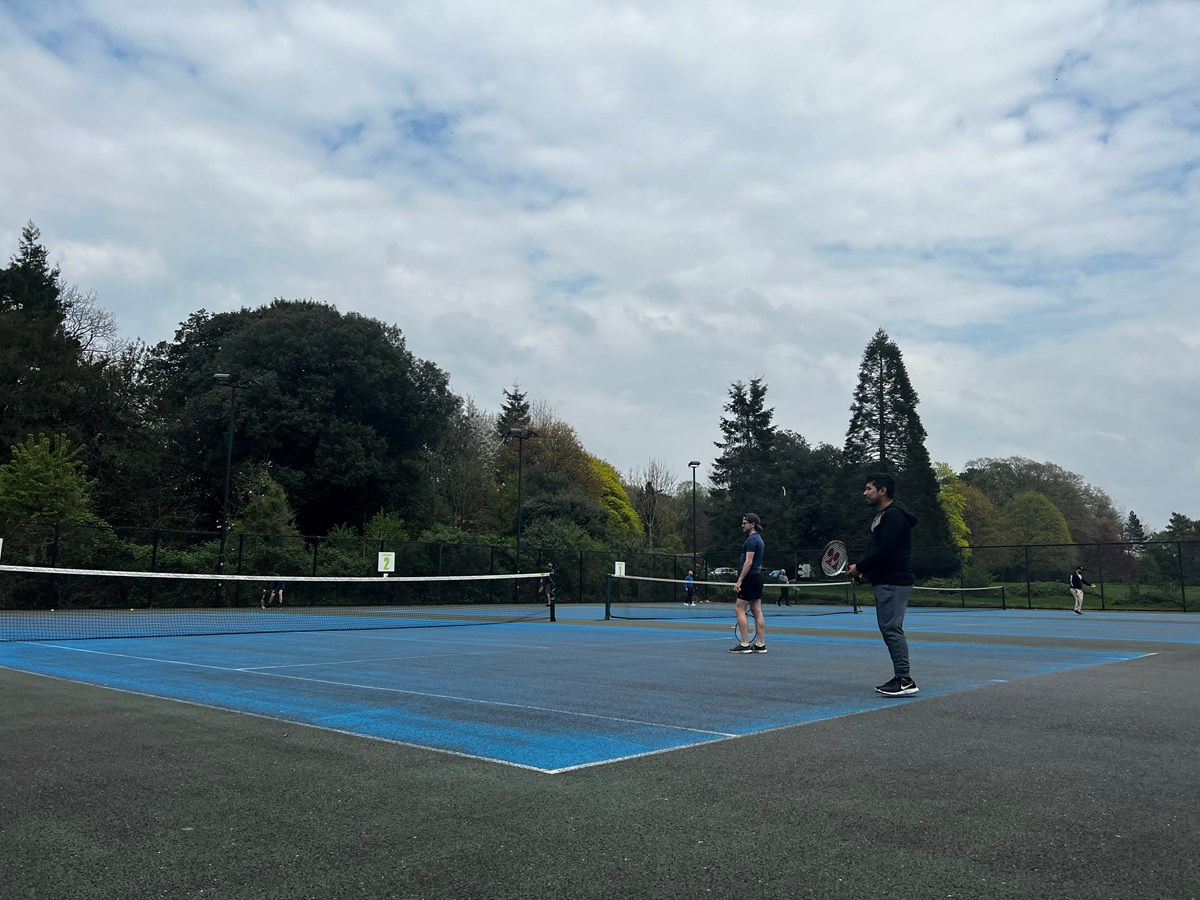 We asked him why he started the club, why it was important to do so, and plans for the future.
Are you thinking of setting a club or tennis sessions for LGBT+ players? Contact Tennis Wales for advice on setting up a club/sessions and available funding.
TW: Why I did you start Wales' first LGBTQ+ tennis club?
NR: Growing up in Pwllheli in North Wales, sport when I was young was primarily a choice between football and rugby. I never felt I fitted in and wasn't sure sport would ever be something I could ever enjoy or excel in. That's until I found tennis. I started playing as a young teenager and ever since, I have had an unshaken 'love' for the game. It has taught me so much, especially how to deal with tough moments. Such as is the case in life, when you're 5-2 down in tennis, you can still come back and win. Failure is also not the end. Tennis is a difficult game both physically and mentally, however it teaches you that for every poor game, there's always a good game around the corner if you stay strong and work hard for it. I went through similar struggles throughout my youth when discovering myself and tennis helped me how to become resilient and to fight those inner demons. I want everyone who identifies as LGBTQ+ to enjoy the game as much as I do, and this is why I'm proud to be Cardiff Baseliners' first ever Chairperson.
TW: Why did you feel it was important to start the club?
NR: To provide a safe space for everyone to enjoy tennis. The statistics show that minority groups still struggle to feel confident and safe to be themselves in certain settings. Tennis is a sport for everyone, and I wanted to let anyone who wants to play to experience that.
TW: How much has your membership grown since the club's launch in March 2022?
NR: We have roughly 40 people in our social group and around 20 who play every week. We plan to officially provide membership in the near future, now that we have an LTA registration.
TW: What are your plans for the short-term, and long-term future?
NR: For the short term to grow as much as possible and medium to longer term to support the GLTA, Pride in Tennis competitions and to play locally in community tournaments