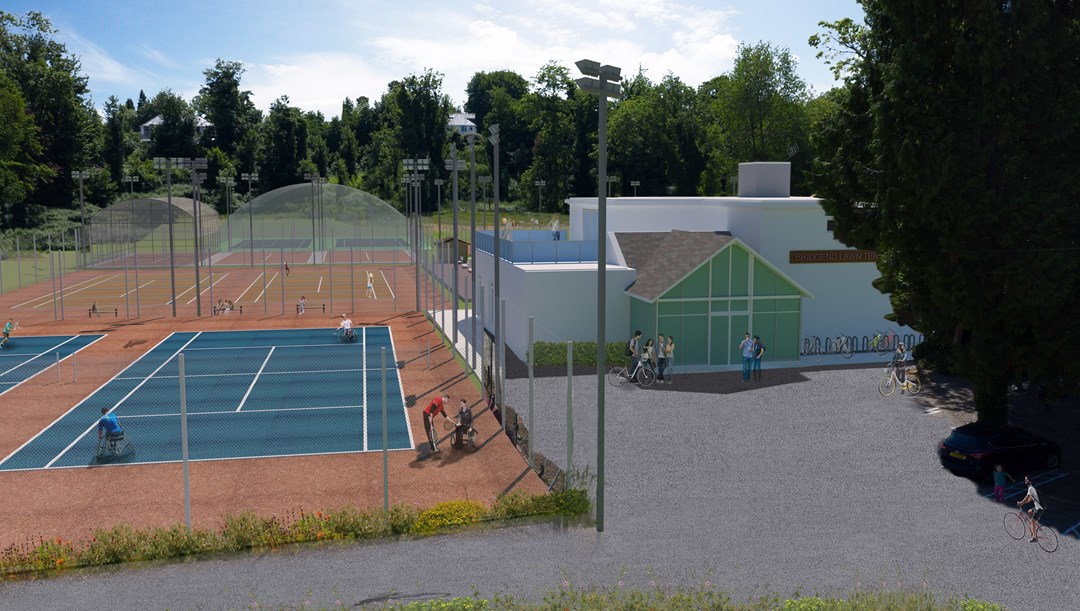 Tennis Wales
New investment for covered tennis courts in Bridgend secured
• 3 MINUTE READ
Tennis Wales has secured new investment from Sport Wales this year to invest into covered tennis courts in Bridgend.
Funding totalling £94,360 has been awarded to Tennis Wales and directly invested into Bridgend Tennis & Squash Club to install a two court tennis bubble during 2022, enabling local people of all ages and abilities to play for 12 months of the year.
Jamie Clewer, Head of Participation at Tennis Wales commented on this latest facility investment
"We're delighted to have secured additional funding from Sport Wales to invest into our plans for more covered courts in Wales. We're able to directly invest this funding into a great club that's undergoing a transformation, welcoming people of all ages and abilities to play across Bridgend. We're committed to supporting our tennis venues to be thriving parts of their local community, and having facilities that enable people to play all year round".
Tennis Wales is currently undertaking a national facility survey of tennis venues in Wales, seeking input from local tennis communities to better understand which venues would benefit from facility upgrades from 2022 onwards.