Tennis Wales
Five shortlisted for LTA Awards
• 3 MINUTE READ
Five winners from the Tennis Wales Awards have been shortlisted for the LTA Awards that take place on 4 July at the National Tennis Centre.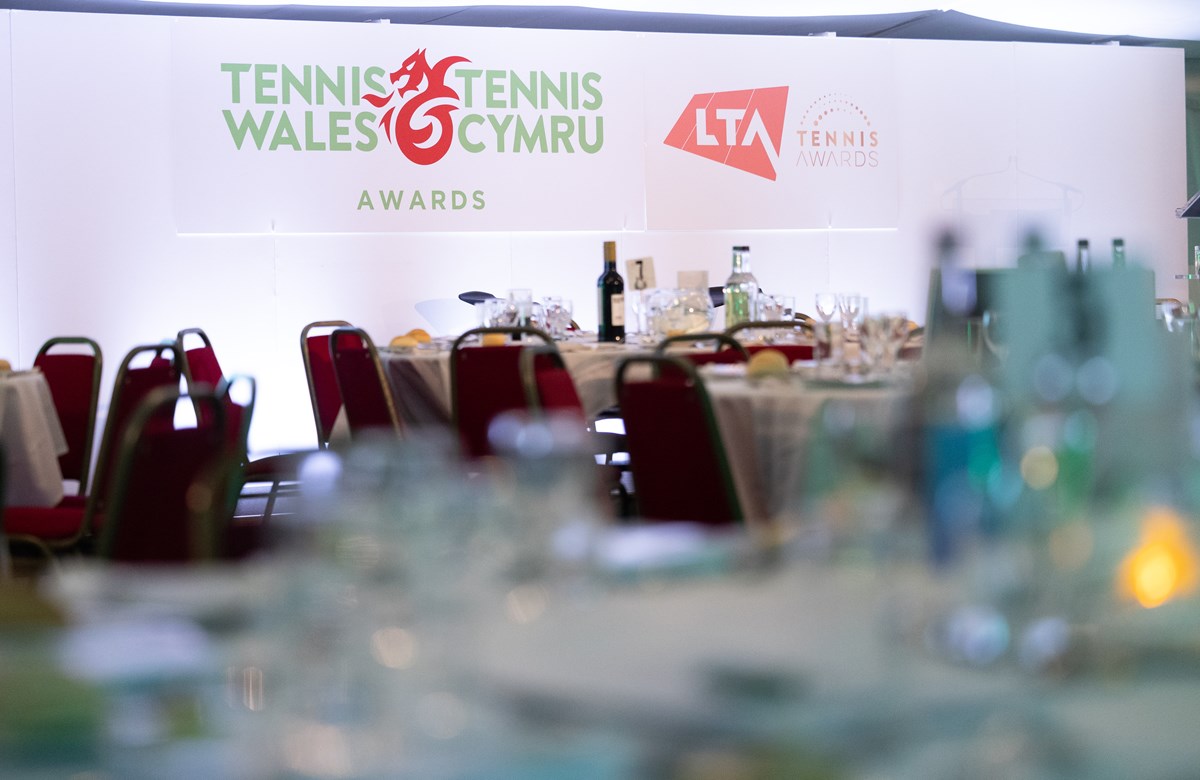 They are:
They are Newport Tennis Centre who won Competition of the Year
Mark Thomas who won Development Coach of the Year
Rosie Adams who won the Lifetime Achievement Award
Gethin Williams who was named Rising Star
Caerphilly Lawn Tennis club who won the Tennis for All Award
Newport Tennis Club clinched the Competition of the Year Award for 2023 – celebrating the club's unparalleled achievements in increasing opportunities for disability sports players. Newport Tennis Centre has provided game-changing opportunities for disability tennis players. The club is setting the standard for UK tennis venues, hosting tournaments that welcome players to compete in wheelchair tennis events, visually impaired tennis contests, and learning disability tennis tournaments. Players of all ages are encouraged to take part, and competitors are supported through regular training sessions and 'give it a go' accessible Open Days.
Mark Thomas from Bridgend Lawn Tennis Club won the Dragon Signs Development Coach of the Year – in recognition of his efforts encouraging more players to give tennis a go, including over 300 local school children. Mark has transformed all aspects of the coaching programme; from introducing new events and leagues to the club, to training school pupils from the Bridgend area. What's more, through Mark's dedicated work and commitment, more than 30 new adult members and over 175 new junior members have joined the tennis club.
Rosie Adams of Penallt Tennis Club received the Lifetime Achievement Award. She has been described as the heart and soul of the club and her values of friendliness, openness and good sport in good facilities, run throughout it. Rosie has been a member of the Club for 40 years, 30 of which have been spent on the club committee and 28 as Club Chair. In November 2022 she stood down as Chair and will become the club's Honorary President. She organised all committee meetings and events and has led the way in providing a welcoming atmosphere - and the opportunity for all ages to learn to play and improve their game, whether competitively or socially. On the court Rosie remains an active player with a total of 20 championship wins.
Gethin Williams from Rhiwbina Tennis club was named winner of the Rising Star Award, that recognises the volunteering work of someone aged 13-21. Gethin helped organise and deliver the junior club championships to more than 70 players and delivered free taster sessions to 600 primary school pupils in 2022. He has also volunteered as an umpire, referee and organiser, including at the ITF Masters 200 World Tour event where he helped with delivery and organisation for 110 players from all over the UK and Europe.
The Tennis for All award went to Caerphilly Tennis Club and Head Coach Jonathan Morgan. The club has gone above and beyond to bring tennis to under-represented communities in the sport. Among the many examples are running the first Sensory Tennis pilot and securing funding for it to continue afterwards; working with Vale Community Council to run LTA Youth Start courses for children from high deprivation areas and offering an affordable follow-on scheme; as well as supporting 10 female leaders in their role; and spearheading the Club's involvement in Rainbow Laces and White Ribbon campaigns.
Llongyfarchiadau and Pob lwc all.