Tennis Wales
First Minister Provides Latest Covid-19 Update
• 1 MINUTE READ
Following the First Minister's update today, regrettably sports facilities including tennis courts in Wales are required to remain closed.
Tennis Wales will continue to engage with the Welsh Government, with support of the LTA, ahead of the next review of restrictions to ensure the safe resumption of tennis activity as soon as possible.
William and Shaw capture Tier 1 British Tour titles in Wales
Middlesex's Tiffany William took the Womens' title at the LTA British Tour, Penarth, sponsored by Chiltern - while Buckinghamshire's Michael Shaw was crowned Mens' champion.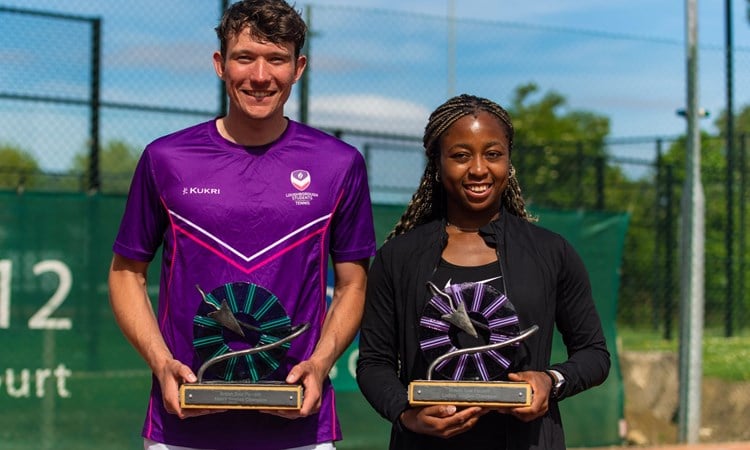 Non-executive director wanted for Tennis Wales Board
We're looking for a dynamic, passionate and professional person  to join us on the Tennis Wales Board.
Susie Griffiths wins LTA Award
Bangor Tennis Club member, Susie Griffiths, won the Cathie Sabin Volunteer of the Year gong at LTA Awards for her work in boosting membership and tennis participation at the club.