Tennis Wales
It's a match: Tennis Wales appoints comms agency Equinox as its official PR partner for 2021
• 1 MINUTE READ
We are delighted to confirm that we have appointed Cardiff-based communications agency Equinox to handle our proactive PR and social media campaigns — following a very competitive pitch process.
Working to support our vision of opening up tennis to make it more accessible, welcoming and relevant to communities across the country, Equinox's brief is to attract people of all backgrounds and abilities to pick up a racquet and give it a go.
Simon Johnson, Chief Executive at Tennis Wales, said: "We're really looking forward to working with Equinox. Despite the challenges we're all facing, we're going to work together to truly open tennis up, right across Wales and welcome new participants of all ages and abilities".
Managing Director at Equinox, Helen Wild, added: "Welcoming Tennis Wales to the agency is a great start to 2021. We're looking forward to creating great content together and doing all we can to give everyone in Wales the opportunity to get involved and play."
William and Shaw capture Tier 1 British Tour titles in Wales
Middlesex's Tiffany William took the Womens' title at the LTA British Tour, Penarth, sponsored by Chiltern - while Buckinghamshire's Michael Shaw was crowned Mens' champion.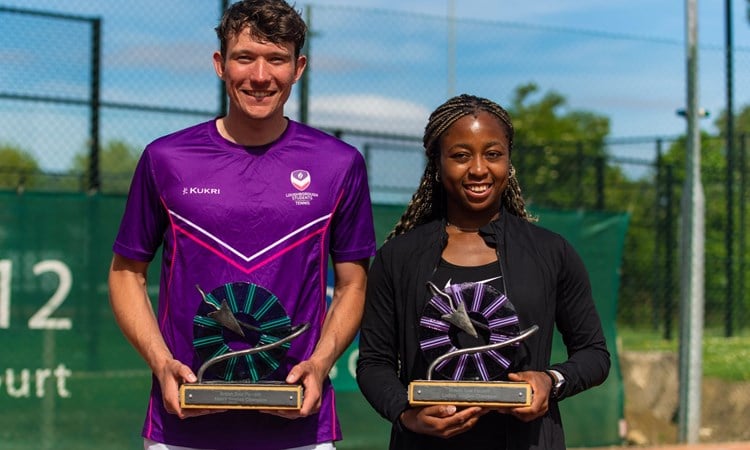 Non-executive director wanted for Tennis Wales Board
We're looking for a dynamic, passionate and professional person  to join us on the Tennis Wales Board.
Susie Griffiths wins LTA Award
Bangor Tennis Club member, Susie Griffiths, won the Cathie Sabin Volunteer of the Year gong at LTA Awards for her work in boosting membership and tennis participation at the club.