Tennis Wales
Tennis Wales statement as Wales enters level 4 restrictions
• 2 MINUTE READ
Tennis Wales will continue to work with the Welsh Government throughout December and January as the country enters Level 4 Covid-19 restrictions which will see the closure of indoor and outdoor tennis courts from 25 December.
The sport had hoped to continue during any further lockdown restrictions due to its nature as a socially distant activity.
From 25th December, all tennis activity in Wales will be suspended. The Welsh Government plans to review Level 4 restrictions after three weeks. Commenting on the latest restrictions being introduced across Wales, Simon Johnson Chief Executive of Tennis Wales said:
"We recognise the difficult decisions that have to be taken and that the latest Level 4 restrictions are being introduced to stop the spread of Covid-19 in Wales as case numbers continue to rise. We understand and share the disappointment of the tennis community in Wales at the suspension of all tennis activity, and over the coming weeks will be working hard to ensure our sport can bounce back from these restrictions as quickly as possible. Tennis is recognised around the world as a safe, socially distant sport, and alongside the LTA we will be continuing engagement with the Welsh Government, Welsh Sports Association and Sport Wales to ensure that our sport can return at the earliest opportunity".
Registered tennis venues across Wales have continued working collaboratively with Tennis Wales throughout the year. Volunteers, tennis coaches, officials and facility operators have invested significant time and effort in putting robust and comprehensive plans in place to mitigate the risk of Covid-19 in the community, and provided safe playing opportunities across the country. Training for volunteers, coaches and organisers, detailed risk assessments, online booking and payment systems, PPE and sanitisation areas are in place, accompanied by comprehensive Return to Play guidance and infographics for participants.
Tennis remains one of the safest activities for participants in Wales, providing significant physical and mental health benefits for all those who take part, and so Tennis Wales will continue to work with the Welsh Government to prepare for it to return as soon as it is possible.
South Wales Crowned National LTA Under-14 Boys' County Cup Champions 2022
The South Wales under-14 Boys' team made history when they were crowned National LTA County Cup Champions at Nottingham Tennis Centre.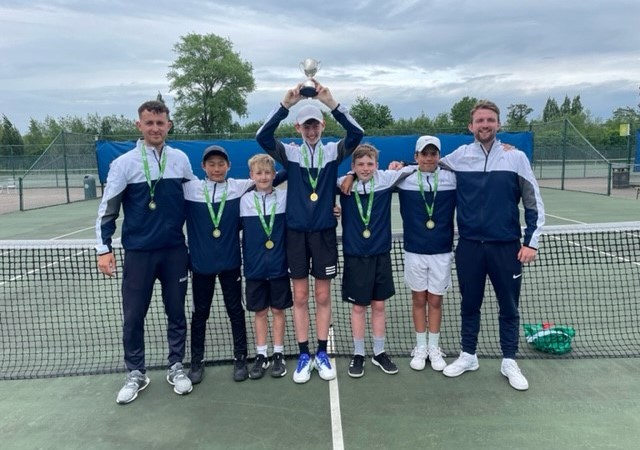 LTA Announce Funding Agreement
The LTA and Tennis Wales have announced today a new funding agreement for Tennis Wales that will last for two years and will see Tennis Wales receive a 20% increase in funding.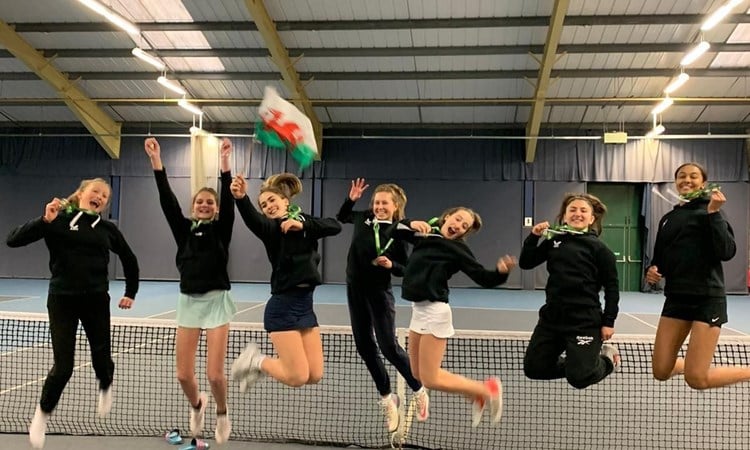 Evan Hoyt to take time out
Evan Hoyt has announced he is taking a break from tennis competition to overcome injuries that have interrupted his career.