Keeping up with the Brits: 06 December, 2021
• 3 MINUTE READ
What happened in British tennis last week?
There was more success for British players competing around the world last week, with Sarah Beth Grey winning her first tour singles title in the Czech Republic at the W25 Jablonec nad Nisou.
The 26-year-old Brit was on impressive form on her way to claiming the title, winning seven matches in row, including qualifying rounds. Grey beat Anastasia Kulikova from Finland 6-2, 6-2 in the final.
Stuart Parker was in a rich vein of form at the M15 Monastir and very nearly captured the singles and doubles titles. The Brit took home his third singles title with a straight sets victory against Ugo Blanchet of France. Playing alongside Arthur Bouquier in the doubles, the duo lost out in three sets in the final going down 10-7 in the third set.
Billy Harris was crowned champion at the M15 Antalya with the 26-year-old defeating his French opponenet Arthur Fils in the final. Seeded no. 3 for the event, Harris overcame no. 2 seed Damien Wenger in the semi-final in straight sets, before winning the final in three sets against Fils.
Charles Broom was one of seven Brits in the main draw of the ITF M15 Heraklion, storming to the title and defeating fellow Brits Adam Jones and Jack Pinnington Jones on his way. Broom also secured the doubles title alongside Henry Patten to end his 2021 season on a high.

After a rain-affected Aksa Dogalgaz Open in Alanya, Turkey, Antony Cotterill finished runner-up in the quad singles after being beaten 6-1, 6-2 by Turkey's Ugur Altinel. Ben Bartram also had one of his best senior results of the season after reaching the men's singles final and adding a second junior singles title in successive weeks.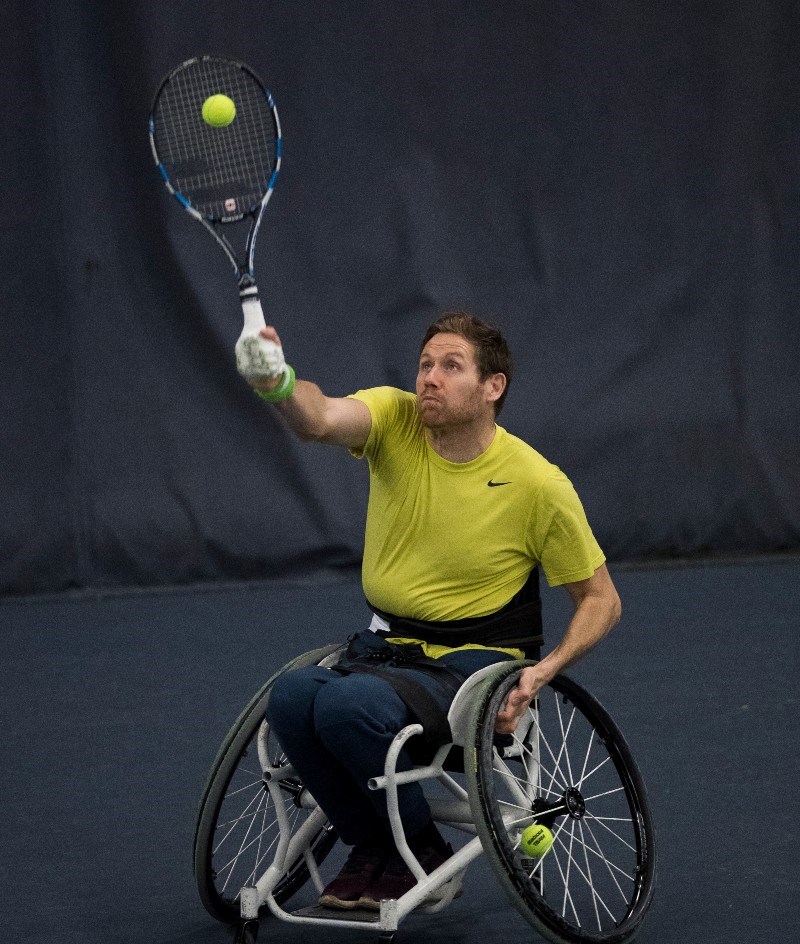 Ryan Peniston reached the final of the ATP Challenger Antalya 3 in Turkey, losing out in the final 6-4, 6-3 to Nuno Borges of Portugal. The 26-year-old from Southend defeated Dalibor Svrcina, Duje Ajdukovic and Javier Barranco Cosano en route to the final.
Felix Gill, who won his first title one week ago at the ITF M15 Cairo, was a beaten finalist over the weekend on the clay in Egypt. The 19-year-old lost out in the final in straight sets to Jose Fco. Vidal Azorin.
Away from the tennis court, Emma Raducanu was the recipient of two 2021 SJA British Sports Awards, picking up the Peter Wilson Trophy for best International Newcomer and the coveted Sportswoman of the Year award.
What is happening this week in British Tennis?
This week Ant Cotterill once again heads a strong British entry for the ITF 3 Antalya Open in Turkey, where he meets Richard Green in the singles quarter-finals. Cotterill and Green are joined by James Shaw and Greg Slade in the quad doubles after early exits for Shaw and Slade in singles.
Brits in action on ITF Tour
Joseph White – M15 Antalya
James Roan – M15 Monastir
Louis Allen – M15 Santo Domingo
Kristina Paskauskas – W15 Cairo
Amelia Bisset – W15 Cancun
Anna Brogan,Eliz Maloney, Nadia Rawson – W15 Monastir