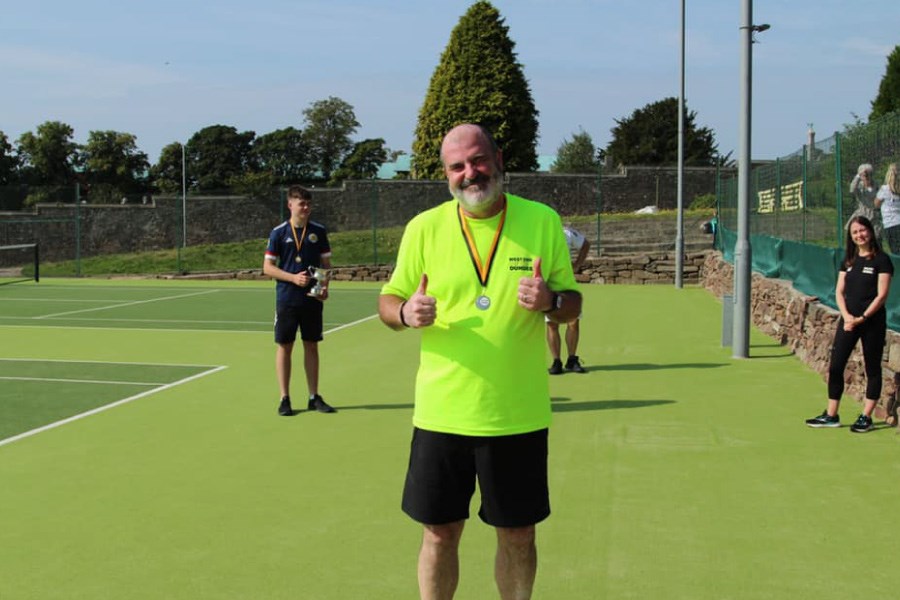 Volunteers' Week: Celebrating those who make club tennis possible
• 3 MINUTE READ
Volunteers' Week runs from 1-7 June, giving us the chance to celebrate those who selflessly make tennis possible for so many.
We caught up with some volunteers from around Scotland to gain a close insight into what their roles involve.
Fabian Haut
Fabian is 58 and volunteers at West End LTC Dundee, where he and two of his three sons play and coach.
How did you get into volunteering?
"I first joined the club 15 years ago, and started volunteering around five years ago after my sons had been playing at the club and I was asked to help with coach recruitment.
"We provided taster sessions for candidates and set up feedback sessions. I then moved on to become a coach liaison and tennis development officer."
Who inspired you to get into volunteering?
"My two sons Antone and Lucas. We all played at the club before I started volunteering, but it was because of them that I started.
"I came over from Germany from a town called Bruchsal where I really enjoyed my time at the tennis club there. It had a great atmosphere and was very accessible and that's something I try to implement in Dundee."
What motivates you to carry on?
"I want to help the club do well. Five years ago, we had only 80-90 members and now we have over 300. I want to make sure people enjoy their tennis and hope the club can keep expanding."
After a boost in membership in the club, especially during the pandemic, Fabian is now a director/trustee of Westend LTC Dundee, managing membership.
"I looked at models of other clubs when I first started volunteering to help find a way to increase membership," he said.
How has volunteering impacted your life?
"Since I retired from the NHS, this has been a large focus of mine, but really I just enjoy it and we have a group of people here that work together, which I'm grateful for."
How would you inspire others to get into volunteering?
"Since I started volunteering, my two sons Antone and Lucas are now qualified Level 2 coaches and are very much involved with the club, which is great to see and hopefully we can add to our group of volunteers through what we do at the club."
Alice Newey
Alice Newey, 12, volunteers her time at Wormit TC, working with head coach Steven Birrell and Tennis Scotland apprentice Katie Mckay.
She helps out twice a week after school and before her own tennis lessons at the club. Alice's older brother Archie, 15, also volunteers at the club.
How did you get into volunteering?
"I first got started when I was in primary six and helped with some of the younger kids around 3-8 years old.
"Steven asked if I would like to help once per week so that's how I started. Now I volunteer twice a week after school; it's around four hours in total and I do my own tennis lesson afterwards."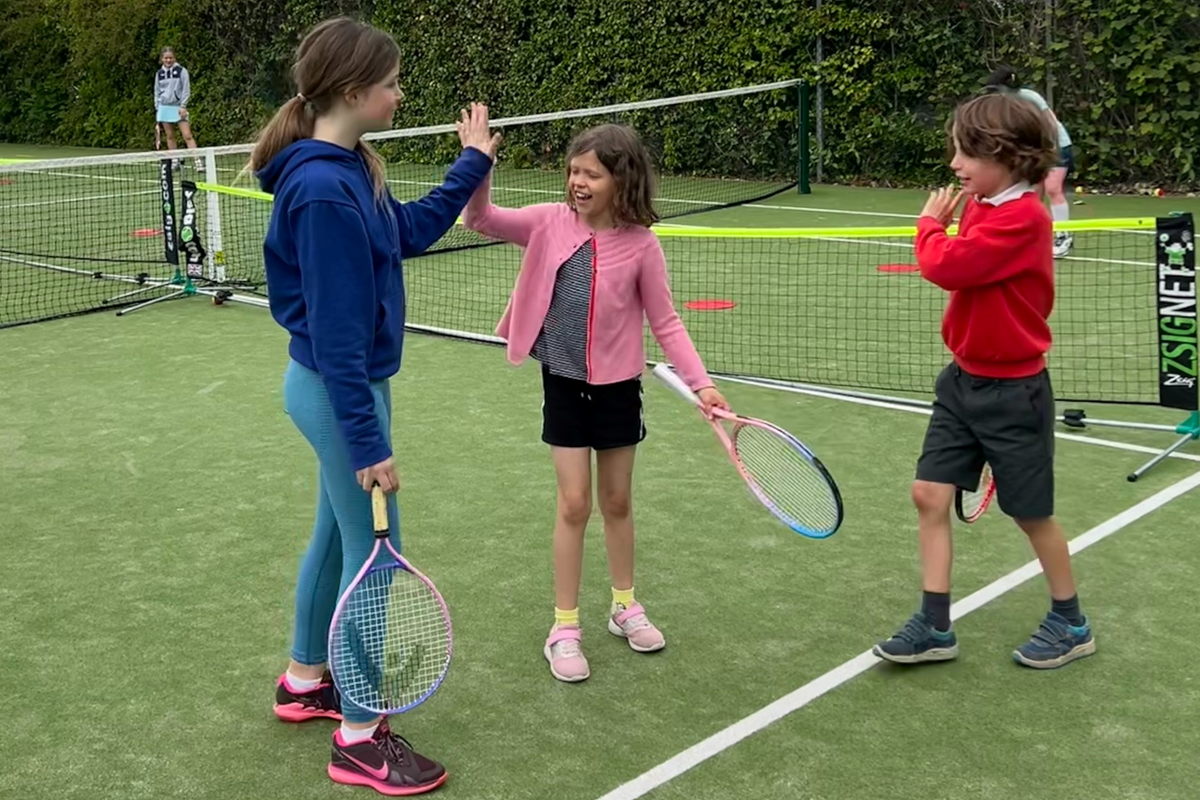 What motivates you to volunteer?
"Since I started, I have fallen in love with the sport. I think it would be really nice if all the wee kids I'm helping grow up and love tennis as well.
"Helping a kid do something that they've never done, or even hitting a ball over the net for the first time, is a really nice feeling and if I can help make them feel proud of themselves, then I feel I've contributed to that."
How has volunteering affected your life?
"Volunteering gives me something to focus on. I have made a lot of friends through tennis, there are a lot of people at our club and everyone is always so nice and friendly if we have social events on, which is nice to be a part of.
"I've also had the opportunity to go on some trips because of volunteering and playing tennis at the club, which has been fun.
"In the future I would really like to have a career in tennis."
How would you inspire others to get into volunteering?
"I do it because it's fun, and if the younger ones see that I am having fun then hopefully they have fun too.
"My coach Katie [Mckay] has really inspired me to do it and kept me in love with the sport, and if the younger kids have someone to look up to, then hopefully they will want to follow in their footsteps to do similar things."
Alason Roberts
Alason Roberts, 71, has been involved in volunteering at Juniper Green LTC for the past 9 years. Her and her partner Charlie have been involved in many aspects of helping the club.
How did you get into volunteering?
"I first joined Juniper Green shortly after my nephew came to Scotland from Canada. He has special needs so joining the tennis was something we could both do together locally".
Alason's involvement grew from there as she, and partner Charlie, began volunteering and Charlie being an engineer, worked on the improvement and maintenance of the blaze courts.
Alason soon became chair and secretary on the committee at Juniper Green and has been heavily involved in the club up until the end of 2022 when she stepped down.
What motivates you to volunteer?
"It's very fulfilling and rewarding to help people take on volunteering roles and to see them gain confidence in themselves because of it"
"My nephew get's a lot out of the volunteering that we do and seeing that means that I get a lot out of what we do too".
How has volunteering affected your life?
"It's made it a lot busier! It's a big part of daily life now since I volunteer elsewhere too. I very much enjoy being part of a team when I volunteer".
Juniper Green isn't the only place Alason dedicates her time to. She also works with Volunteer Edinburgh helping support volunteers get into volunteering roles. She also spends one day a week volunteering for British Heart Foundation.
Additionally, she volunteers for Radio Amateur Emergency Network group Lothians RAYNET, who specialize in emergency and disaster communications.
How would you inspire others to get into volunteering?
"I enjoy volunteering to support my local community. You get to work with others from your neighbourhood and make good friends, while improving everyone's amenity – what's not to like?!"