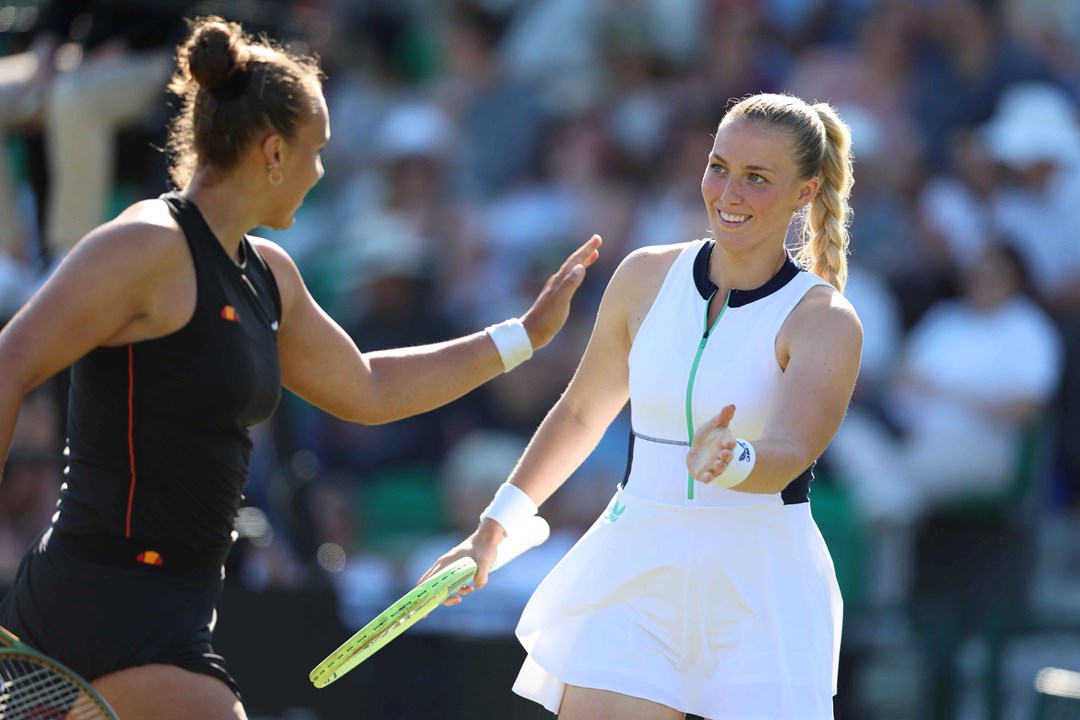 TS Open Tour National Doubles Championships 2023: Everything you need to know
• 2 MINUTE READ
The TS Open Tour National Doubles Championships will take place for the first time between 9-12 November at Scotstoun Leisure Centre in Glasgow.
The tournament is part of the enhanced TS Open Tour circuit and, with a total prize pot of £10,000, is set to become the biggest doubles event at British Tour level.
The breakdown per pair is as follows:
Winner: £2000
Runner-up: £1000
Semi-final: £500
Quarter-final: £250
The inaugural event has already sparked interest among top Scottish players on the pro circuit, including Scott Duncan with partner Marcus Willis, as well as former world number 17 Colin Fleming, who has entered alongside Alan MacDonald, long-time coach of Jamie Murray.
How it works
The doubles championships will host 96 pairs across both men's and women's categories and will be split into a one-day qualifying event followed by a three-day main draw.
The qualifying draw will be made up of 32 pairs divided into eight round-robin groups of four. The top two pairs from each group will join the 16 direct main draw entries to make up the 32-pair knockout draw.
Main draw teams will have to navigate five matches to win the tournament.
Like never before
As a standalone doubles event, the Scottish Nationals aims to bring in the best doubles pairs from all over Britain, as well as feature some of Scotland's finest talents from junior categories all the way to current pro-level players.
This allows a unique opportunity for county and national players to qualify and test their skills against the highest-ranked doubles players in the UK and former Grand Slam competitors.
It also allows Challenger and Futures-level pros to compete against each other domestically.
Euan McGinn, Head of 14+ Pathway at Tennis Scotland, said: "This event is an essential part of the 14+ Player Pathway as our juniors get to compete against the best Britain has to offer.
"I'm looking forward to seeing a real tough, competitive environment that will help build resilience and determination for our players to reach the next level on their own tennis journeys."
As part of the enhanced TS Open Tour, the tournament provides domestic opportunities for teams to win substantial financial rewards by going deep in the draw.
"Players have the opportunity to be rewarded with prize money that will help them fund future tournaments and progress in the world rankings," Euan added.
The tournament will feature be accompanied by Continuous Personal Development opportunities for coaches where their involvement will earn them accreditation points.
Additionally, the event will host a Tie-Break Ten-style friendly invitational for Scottish juniors to be a part of the action, spend time with some of Scotland's biggest names and catch a glimpse of what it takes to play professional level doubles.
Spectators are encouraged and entry will be free. Look out for players from your area competing and come and join us.
To enter the 2023 Championships, enter here