Tennis Scotland Award Nominees 2021 (Achievements in 2020)
• 1 MINUTE READ
TENNIS SCOTLAND AWARD NOMINEES 2021 (Achievements in 2020)
We would once again like to thank each member of the Scottish tennis community for the incredible support which ensured that our sport could continue to thrive in 2020. This year, more than ever, it gives us great pleasure to celebrate the contribution of just a few of last year's unsung heroes in the Tennis Scotland Awards 2021.
Our selection panel has been truly overwhelmed by the standard of candidates and would like to thank everyone who took the time to make a nomination. We're pleased to announce that this year's shortlist has now been finalised. Stay tuned to the Tennis Scotland social media channels this week as we'll be announcing those who are in contention for the following awards:
Lifetime Achievement
Volunteer of the Year
Young Person of the Year
Coach of the Year (Development)
Coach of the Year (Performance)
Club of the Year
Education Award
Disability Award
Official of the Year
Competition of the Year
Unfortunately, restrictions have resulted in the postponement of our 2020 and 2021 ceremonies which will be held at a future date when it is safe to host these in person.
Instead, winners of the above awards, as well as our Junior, Senior and International Players of the Year accolades and Services to Tennis Awards, will be announced live across our social media channels on Friday, 23rd April.
Click the links below to follow Tennis Scotland on Twitter, Instagram and Facebook!
Twitter – http://www.twitter.com/tennisscotland
Instagram – http://www.instagram.com/tennisscotland
Facebook – http://www.facebook.com/tennisscotland
US Open trophy drops into Edinburgh school
US Open trophy drops into Edinburgh School as pupils are encouraged to give tennis a shot.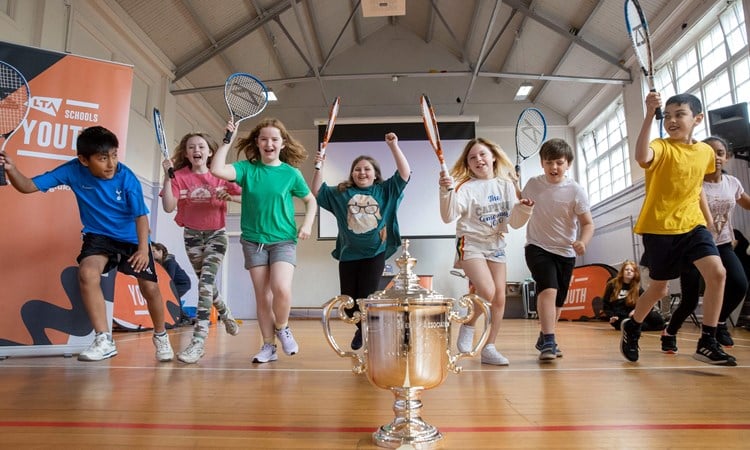 Tennis Scotland's new charity partnership helping kids in deprived communities
Tennis Scotland provides advantage for youngsters in deprived communities through its new partnership programme with a UK charity.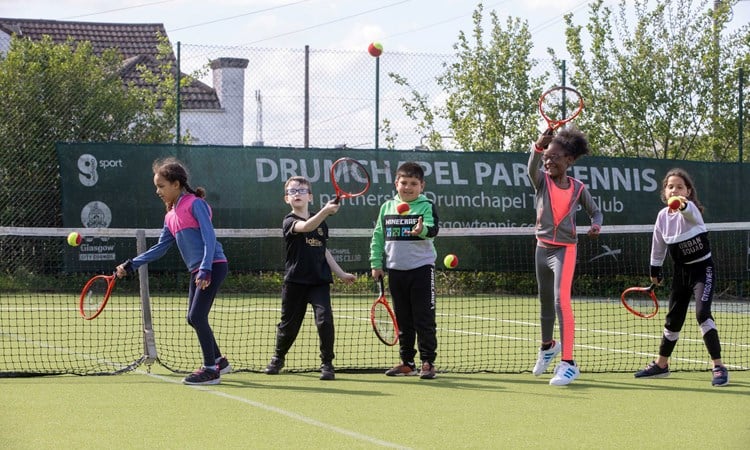 Job vacancy: National Tennis Academy Lead Strength and Conditioning Coach
Tennis Scotland is seeking to recruit a Lead Strength and Conditioning Coach for the National Tennis Academy (NTA) – part of the mission to build world-class player development.