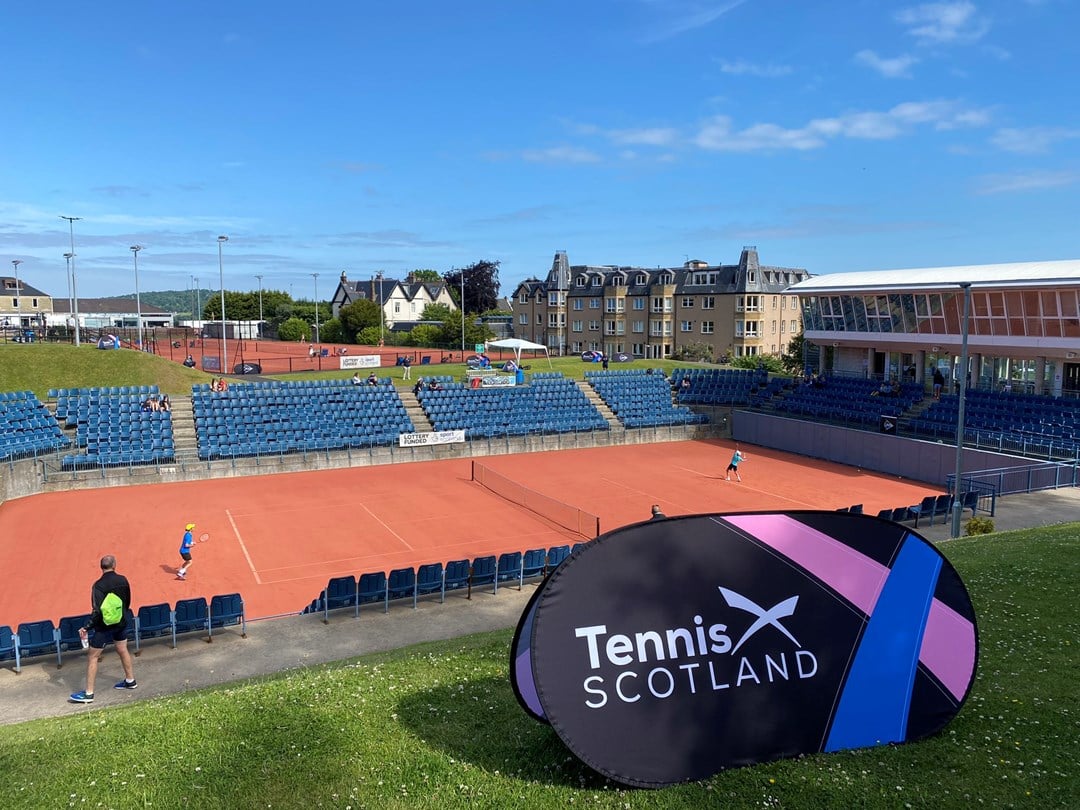 Edinburgh hosts three-week festival of tennis
• 3 MINUTE READ
Tennis Scotland will welcome hundreds of young players to Edinburgh over the next three weeks for a series of flagship competitions.
The swing begins with the Scottish Junior Open, which is followed by the International Tennis Federation (ITF) Junior International Edinburgh and then the Scottish National Junior Championship. Spectators are welcome at each event and entry is free.
Nearly 500 players from around the UK will compete in the Scottish Junior Open - which features 18 competitions across five age ranges from 10U to 16U - when it takes place at Craiglockhart Tennis Centre and Thistle Tennis Club from Saturday, 24 June until Friday, 30 June.
Regarded as one of the highest-calibre junior tournaments on the UK circuit, the Scottish Junior Open has become a key date on the competition calendar for many individuals progressing through Britain's performance pathway.
Among the former champions is a nine-year-old Emma Raducanu, who famously went on to win the US Open in 2021.
The eight-day tournament will see more than 2000 Dunlop balls used in 614 matches completed across 18 tennis courts. Players are on court from 8am each day with matches often finishing beyond 7pm.
The scale of the event demands an intensive 20-day planning operation from Tennis Scotland's competition management team and 20 organisers on site at all times to ensure the event runs smoothly.
Once the final ball is struck at Craiglockhart, the venue is immediately prepared for the Junior International Edinburgh, which begins on the eve of Wimbledon.
Running from Sunday, 2 June until Saturday, 8 June, some of the most promising 18U players from across Europe will complete for four titles across singles and doubles.
Play doesn't stop there, though, as Craiglockhart then becomes host of the Scottish Junior Nationals between Sunday, 9 June and Saturday, 15 June.
Open only to Scottish County players, the event provides 14 tournaments for ages ranging from 9U to 18U.
Mike Cohen, Tennis Scotland's Head of Competitions & Events, said: "The Scottish Junior Open is Tennis Scotland's flagship junior competition and we are very proud to host such a high-level junior event in Scotland for so many up-and-coming tennis players.
"With three tournaments in three weeks, we're looking forward to welcoming hundreds of young players to Edinburgh and expect to see some fantastic tennis. We wish all players the best of luck at this year's events."