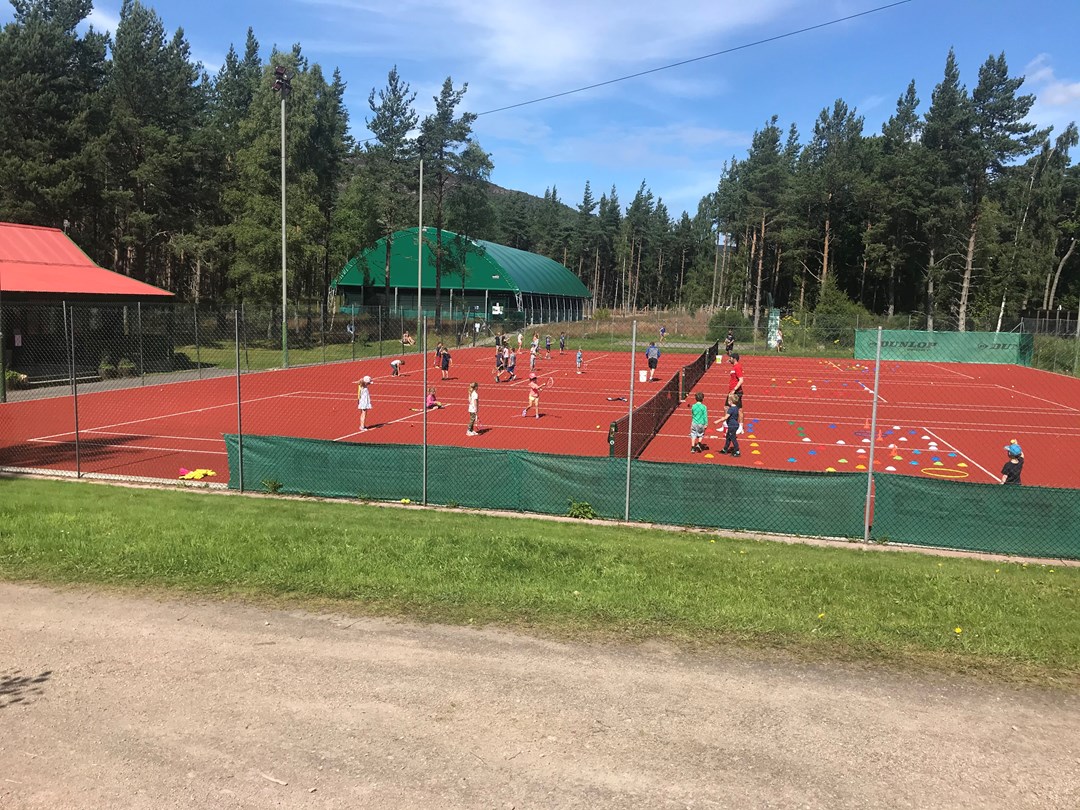 Club Spotlight: Rothiemurchus and Aviemore Tennis Club
• 3 MINUTE READ
A century of community tennis is being celebrated at Rothiemurchus and Aviemore Tennis Club.
In 1923, Rothiemurchus and Aviemore Tennis Club opened its doors to the community for the first time and now, a century later, the club continues to thrive and offer tennis to approximately 200 members at one of the most idyllic locations in Scotland.
Sitting at the foot of the Cairngorms, surrounded by the national park and neighbouring various outdoor activities, including biking, water sports, and skiing, Rothiemurchus is a hub for sports enthusiasts.
Tennis Scotland caught up with the treasurer, Yvonne Birnie, who has been part of the club in various capacities since 1986, including secretary and club secretary.
What started as two rundown courts on the Rothiemurchus estate has now been transformed into a four-court, fully floodlit facility with three outdoor polymeric courts and one new covered polymeric court.
The addition of the newly covered court has greatly enhanced the club's accessibility, especially during the winter when harsh Highland weather can prohibit outdoor play. The Rothiemurchus members are a hardy bunch and, despite the new provision, can be seen regularly playing in -10C temperatures.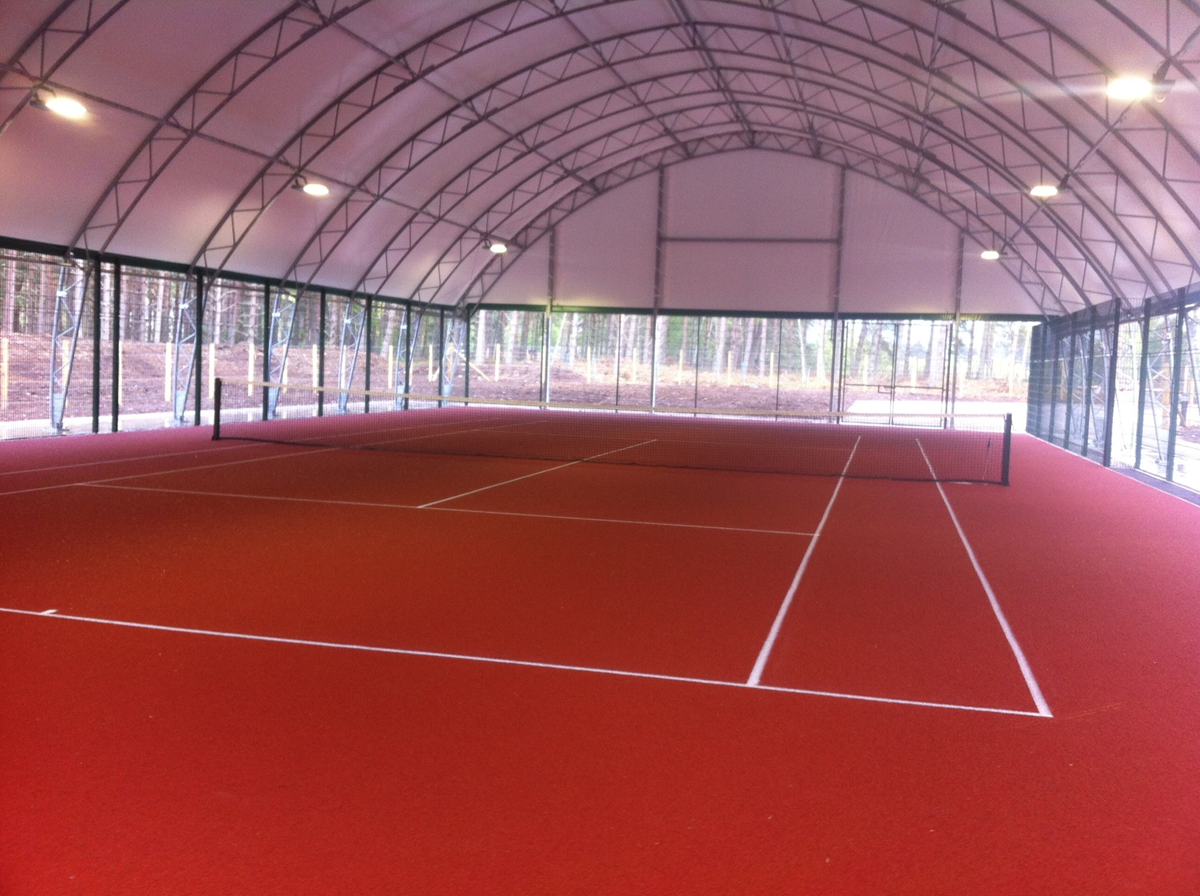 In addition to tennis, golf and curling were also part of the club's initial structure in the 1920s. The large pond behind the club was regularly used in winters by kids and adults for skating and ice hockey.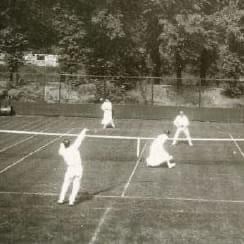 In its time, the club has been home to several Olympians, including Lesley McKenna, Noel Baxter, Alain Baxter, James Dryburgh, who all competed in the Winter Olympics, as well as Ronald Ross and Anne Pankhurst.
Club coaches in the past have received the Sports Council Coach of the Year with Birnie receiving Tennis Scotland's Lifetime Achievement award and finishing as runner-up for the LTA award in the same category. She also received the Lifetime Achievement from the Sports Council and Highlife Highland, as well as British Empire Medal (BEM) for sport in Badenoch and Strathspey.
Stephen Annis, the club's current coach, is held in high esteem amongst members at Rothiemurchus.
Yvonne said: "We have had Stephen Annis coaching with us since Covid struck and the club is so pleased with his attitude and desire to help everyone. He coaches our kids from as young as three years old and adults up to about age 80. He has the patience of a saint and knows everyone's name."
In the future, the club is hoping to add an additional clubhouse space as well as space for pétanque and a pickleball court.
Membership info:
The club tries to keep their membership fees and court costs to a minimum and the 'pay and play' facilities for visitors help with that, in addition to running several fundraising events.
A family membership is £160, Adult £70, Senior £65, Super Senior free
Under 5 free, U8 - £14, U16 - £26, and youth £43.
Two-week membership for visitors available
Members play on the outside courts free, pay for lighting on the covered court, and pay for tokens for lights on the outside courts.
Click here more information on Rothiemurchus and Aviemore Tennis Club.