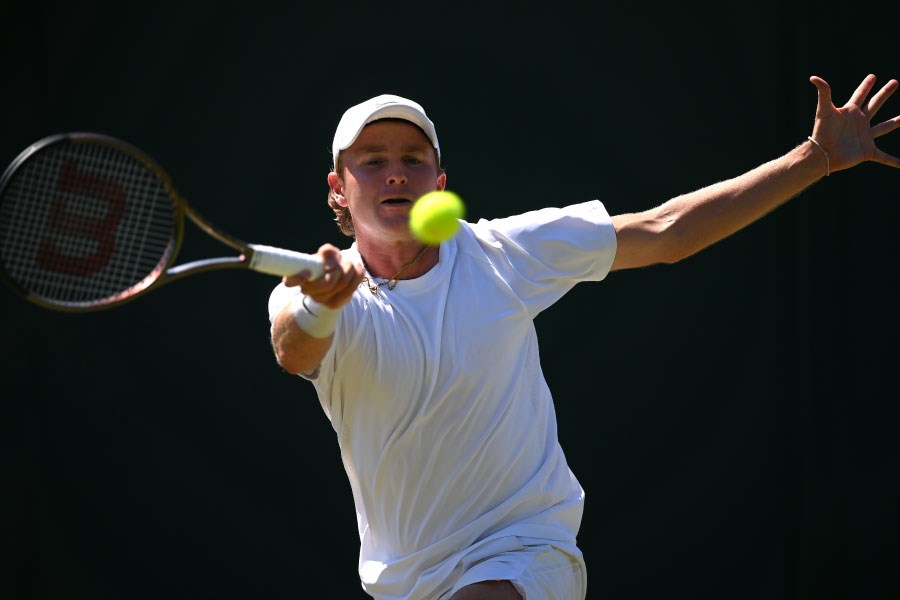 Aidan McHugh back in winners circle, Maia Lumsden and Anna Brogan back in action, Ewen Lumsden wins at Scottish Grass Court Championships
• 2 MINUTE READ
All the latest results and updates from Scottish players
Aidan McHugh wins first pro singles title of the year in Champaign, Illinois.
McHugh opened the week coming through a three-set battle against Aidan Kim of the United States. He then went on to secure straight set victories over Shunsuke Mitsui 7-6 6-2 and Alexander Bernard 7-5 6-1 to secure his place in the final four.
Aidan faced third seed from Japan Naoki Nakagawa who he saw off 6-4 6-4, booking his ticket to the final. He faced in form fifth seeded Cannon Kingsley of the United States who he had beaten just two weeks prior. McHugh once again emerged victorious 6-4 6-3 to take home the M25 title.
Aidan competes again this week, staying in the state of Illinois for the Edwardsville M25 even where he will face Mac Kiger of the United States in the first round.
Lumsden and Brogan back in action for first time since Wimbledon
Off the back of their Wimbledon run, Maia Lumsden and Naiktha Bains competed this week in their first WTA pro event in at the BNP Paribas Warsaw Open in Poland.
They are off to a strong start on their WTA debut, beating Martyna Kubka of Poland and Natalija Stevanovic of Serbia 6-2 7-5.
The pair will face Linda Noskova and Xiyu Wang later this week for a place in the semifinal.
Meanwhile, Anna Brogan competed in her first event since her strong qualifying run at Wimbledon.
Brogan made the quarter-final of W25 Roehampton last week, winning her first round against Italy's Anastasia Piangerelli in commanding fashion 6-1 6-0. She then beat Ranah Stoiber 6-4 6-4 before falling to Asia Muhammed 2-6 4-6 of the United States.
Anna has since moved on to Spain where she has won her opening match in three sets against USA's Jenna DeFalco 6-2 4-6 6-2.