1 MINUTE READ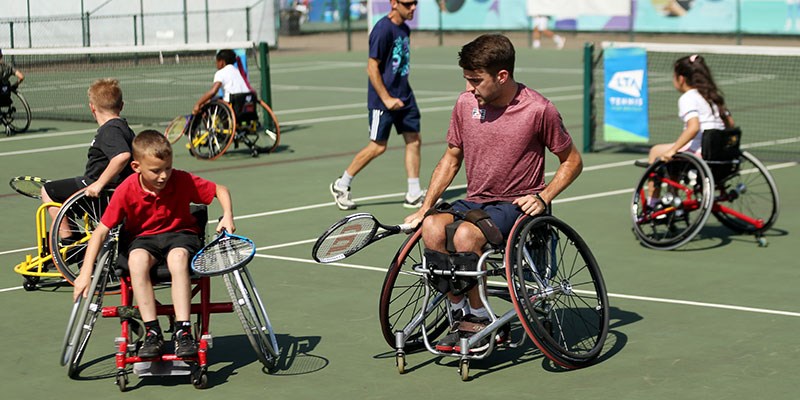 Through our Coach Development Centre, Tennis Wales is now offering a Wheelchair Tennis CPD course. This course is a fun, action packed wheelchair tennis CPD course looking at delivering coaching for wheelchair players.
The course consists of:
Developing our basic knowledge of the sport, classification, and chair set-up.
Experimental on court learning to develop chair skills, mobility, and shot production
The opportunity to work with wheelchair players and develop drills and exercises specific to the sport.
find out more
To book or for further information, take a look at our Coach Development Centre website.
Click here