Notts LTA news update - November
• 3 MINUTE READ
Welcome to what we plan to be the first of a regular news update on tennis-related happenings around the county.
Not much going on, I hear you say, and we can't argue with that at the moment! So we are looking back at a few newsworthy items from the past few months and hope that all our volunteers, coaches and players let us know of any news items that warrant being included in future editions– when things get back to normal, of course.
Let's start off with a heart-warming story of Ron Heath of Mansfield Tennis Club.

90th Birthday Celebrations for Ron
Notts LTA are always happy to promote good news stories, especially at this difficult time.
What could raise your spirits more than hearing about Ron Heath, Mansfield Lawn Tennis Club's oldest member, celebrating his 90th birthday recently.
Mansfield born and bred, Ron Heath has been playing tennis for over 70 years. He still plays twice a week, weather permitting, and is a great advert for the health benefits of the sport.
Happy birthday, Ron!

Summer of Success for Phoenix
Many congratulations to Notts player, Phoenix Weir, for winning the national 16U Fred Perry Championship of 2020 in September.
The Finals were played at Brentham Tennis Club, in Ealing, which is the club where Fred Perry first started to play tennis.
Phoenix was rewarded with a grant and a year's supply of Fred Perry clothing and kit.
Phoenix has had amazing success this summer as he was also the winner of the LTA 16U National Championships (twice!) which were held on successive weeks here in Nottingham in August.

Walking Tennis at Retford Tennis Club
As demonstrated by the above two news items, tennis really is a sport for all ages. It is also a sport for all abilities and is a great form of exercise which is played (generally!) in a friendly and sociable atmosphere.
Paula Graham from Retford Tennis Club is a GOGA (Get Out Get Active) Co-ordinator in Bassetlaw and when tennis was first permitted after the first lockdown earlier in the year, she started a Walking Tennis Group which has proved very popular and beneficial for the participants some of whom have varying health issues and also suffered due to the isolation of lockdown.
Paula and her team will be getting the group active again after this November. Click here for full details about this scheme.

Andy Higham receives Regional Award
Many congratulations to Andy Higham, our Notts LTA County Training Co-ordinator, who has been presented with his award for winning Regional Performance Coach of the Year.
Andy was our County Awards winner way back in March and progressed to win the Regional title in April.
Sadly it has not been possible to hold any awards ceremonies this year, so Claire Brown, LTA Head of Midlands region, surprised Andy by popping into one of his coaching sessions to present the Regional award.
More news items required!
Please send in photos and report of any items that can included in future editions.
Just email office@nottslta.co.uk
Girls 14U County Cup National Finals 2022 Report
The Nottinghamshire Girls 14U team travelled to the National Finals, played at the Nottingham Tennis Centre. Read about how the team got on.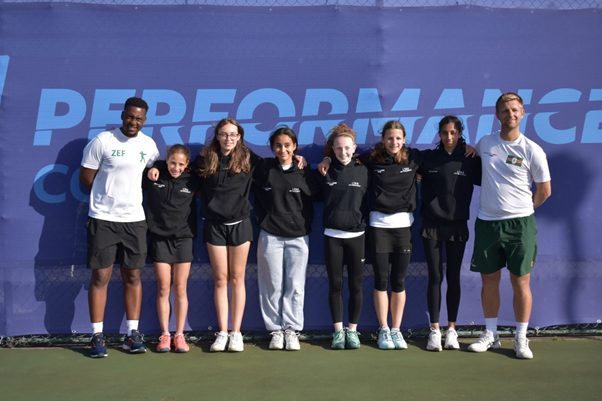 Boys 14U County Cup 2022 Report
The Nottinghamshire Boys 14U team travelled to the County Cup, played at Repton, Nottinghamshire. Read about how the team got on.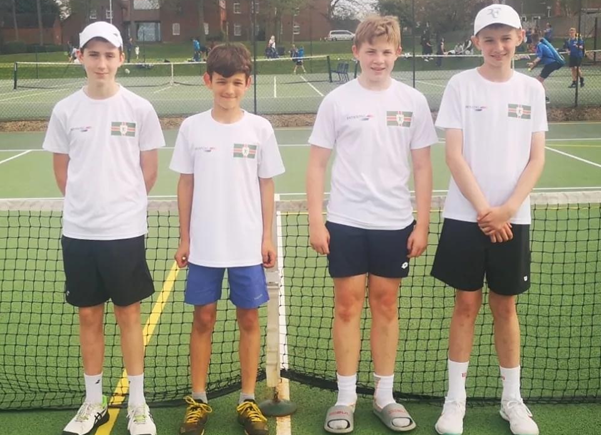 Girls 14U County Cup 2022 Report
The Nottinghamshire Girls 14U team travelled to the County Cup, played at Caunton Lawn Tennis Club. Read about how the team got on.