Men's 60+ End of Season Report 2021
• 2 MINUTE READ
In keeping with the spirit of the league, we played 10 different players with debuts from three new players and guest appearances from two elderly, but active gentlemen. The 'local', 'friendly' season was certainly friendly, but not very local. It could be just the luck of the draw, but with two away matches around two hours away we still had some travelling to do. Overall, we played five matches, won two, lost three.
We started out with last season's team of Tony Alexander, Pete Whitehead, Russ Blenkinsop and Tim Phillips, but had a disappointing loss to Leicester who we later found out had arranged all their matches early to ensure their US Resident and Europe domiciled players were available!
Our first away match was a win at Hereford where we won with Steve Wallace playing in the doubles. Next up was Derbyshire, which was more like a meeting of old friends as we seemed to have each played in or for different counties over the decades. The match eventually started after 25 minutes of catching up and although we lost there were debuts from Roger Eggleston and a guest appearance from Jim Stubbs.
The Warwickshire away match was definitely a friendly event. A leisurely two doubles with no singles resulted in the match being basically drawn but decided in Warwickshire's favour by the odd set. The home team, whose eligibility criteria was at least one metal hip, won the drinking event as they were able to roll home. It was the debut for Rob Cree who has just become eligible for the team and will hopefully play for many more seasons.
The final match was home to Staffordshire with debuts from Keith Pentelow, a guest appearance from Dave Watkins and a rare singles appearance from Russ Blenkinsop. That singles match went on so long it went into the doubles allocated time, but thankfully all was finished in time for tea.
Thanks to all those who played and to Todd and David Lloyd West Bridgford for being excellent hosts with courts, practices and meals.
Russ Blenkinsop

Boys 14U County Cup 2022 Report
The Nottinghamshire Boys 14U team travelled to the County Cup, played at Repton, Nottinghamshire. Read about how the team got on.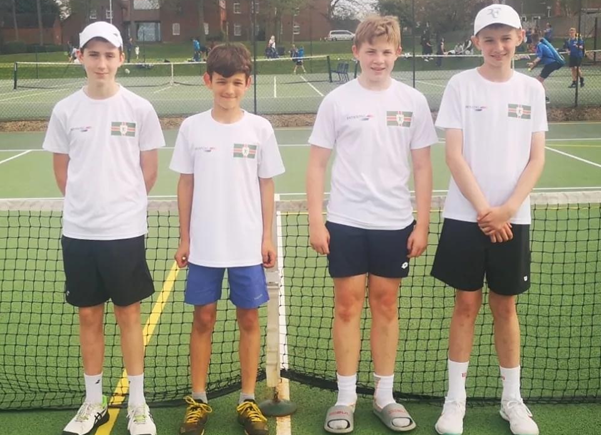 Girls 14U County Cup 2022 Report
The Nottinghamshire Girls 14U team travelled to the County Cup, played at Caunton Lawn Tennis Club. Read about how the team got on.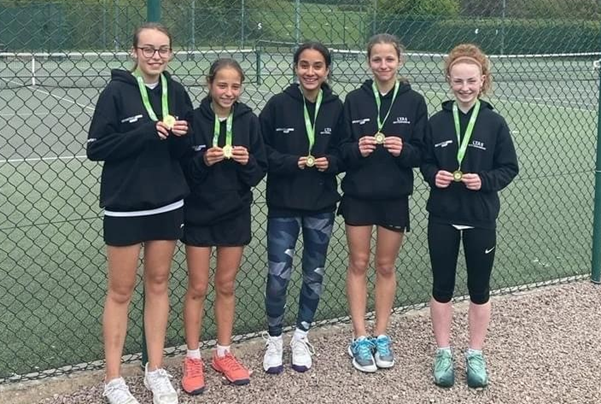 Girls 9U Northern National Finals 2022 Report
The Nottinghamshire Girls 9U team travelled to the Northern National Finals, played at The Graves Centre, Sheffield. Read about how the team got on.