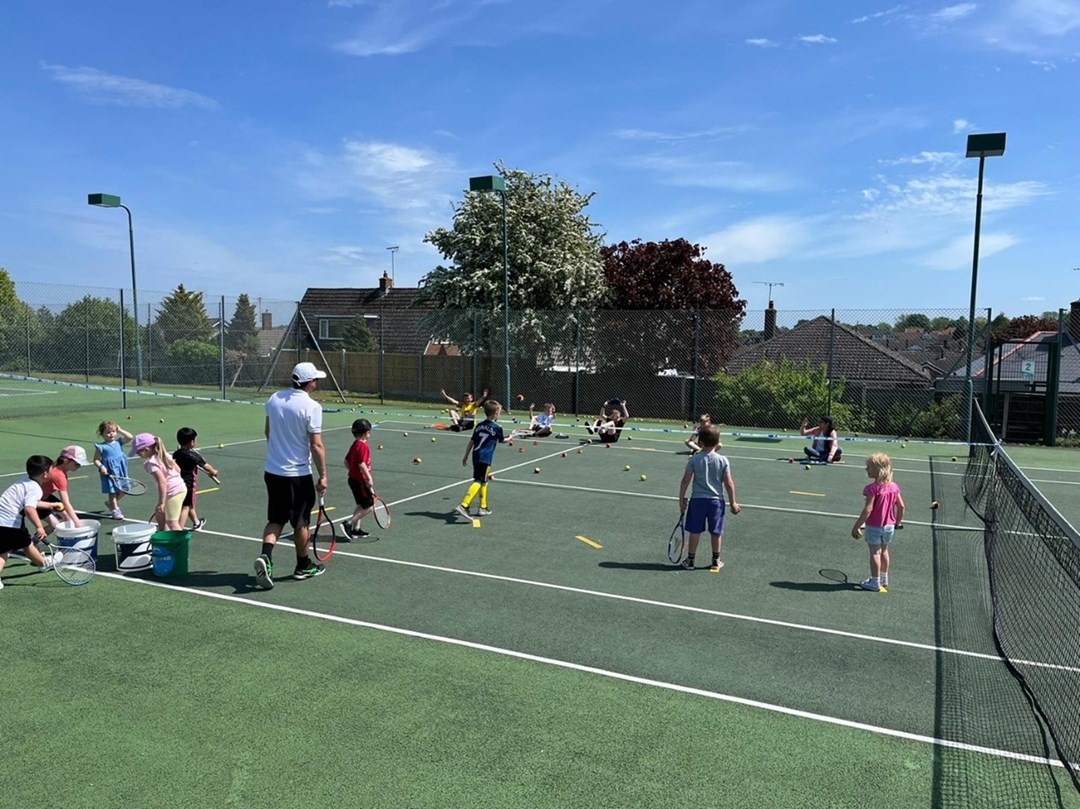 Mansfield Tennis Centre Open Day nets ten new members
• 2 MINUTE READ
Mansfield Lawn Tennis Club's Open Day on 14 May saw an unprecedented number of new members sign up. The event, which was part of the Lawn Tennis Association's (LTA) Big Tennis Weekends initiative, generated a total of ten new sign-ups on the day.
Membership Secretary Helen Riby commented: "Normally our Open Days are more of an opportunity to seed the idea of playing tennis and whilst I feel sure that'll have resulted in new members after the event, actually having people commit and pay on the day is a rarity."
She continues: "Of course it helps that thanks to our IT guru, Joe Troman, we now have the technology to take card payments and having both Joe and Simon Mason down at the club supporting the event meant we had people familiar with the card machine available to take payments."
The weather was kind which always helps, and our coach Gareth Griffiths worked hard to keep visitors entertained by running sessions for all age groups. He was also heavily involved in promoting the event.
Alongside Gareth's marketing efforts the Open Day featured in the Events section of the local CHAD newspaper, both online and in print, and Mansfield Radio also covered the event. In recent years however the club has found Facebook to be a great advertising medium for a small outlay. The Open Day message reached thousands of local people, thanks again due to Simon Mason.
Burgers, hot dogs, hot and cold drinks, ice creams and homemade cakes were all on sale and enjoyed by members and visitors alike.
The Open Day couldn't go ahead without its team of volunteer members and past members. Thanks go to Ashleigh Blount, Rachael Harby, Simon Mason, Simon and Sarah Ramsey, Helen Riby, Teresa Smith, Joe Troman and Carol Wilkinson.