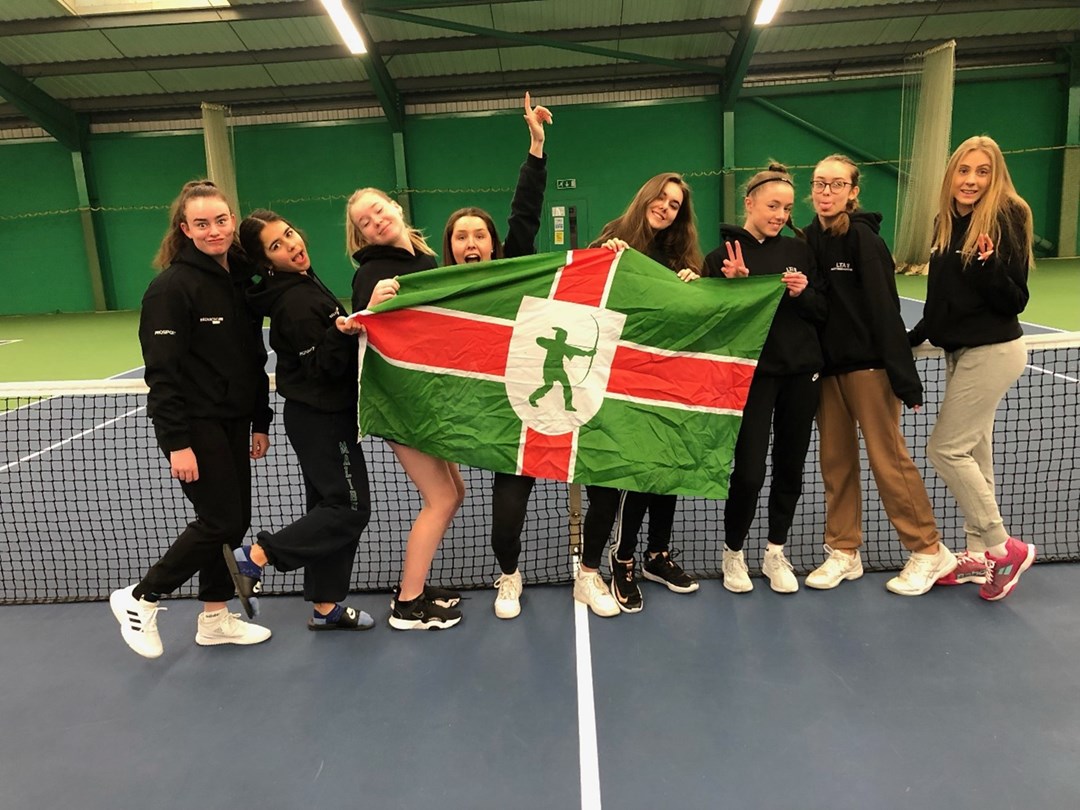 Great results for our 18U County Cup Girls team!
• 3 MINUTE READ
After missing the 2021 County cup due to Covid-19 it was great to see the girls back in action and on the road. We had a mix of experience and many making their debut representing the county 18u for the first time. Division 3 is tough division, and we knew there would be some tough battles to be had and great tennis played across the weekend.
Day one saw us face the home county of North Wales, we raced to a 3-0 lead with Jess and Sophie both winning 6-0 6-0 and Olivia winning 6-3 6-1. This was backed up with Alex and Mia W winning in straight sets. Millie faced the number 28 ranked player and fought hard but came up against an opponent who was just too good on the day. We had taken the win 5-1 from the singles and backed up with two doubles wins from Jess and Mia C and Sophie and Ella to take the overall score to 7-2 a great start. An early finish meant an afternoon of bowling, a great boost for team morale.
Day two saw us commence battle against Staffordshire, looking to get a fast start again an on-form Jess clocked up another 6-0 6-0 win. Sophie and Olivia backed up the fast start winning two 3 set battles against strong opposition and playing with maturity and variety. Mia W again put in a sublime performance winning 6-1 6-2 leaving us 4-2 up after the singles rubbers. Needing just one of the three doubles to seal the win the girls went out strong and with great intention. Jess and Mia C, Sophie and Ella continued the great doubles from thew previous day winning comfortably and Millie and Mia W had a three-set thriller winning 11-9 in the match tiebreak giving us a stunning 7-2 win overall.
As we headed into the final day, we were playing for promotion to group 2 against a very strong and experienced Warwickshire squad. Some close matches were anticipated and certainly an increase in opposition awaited. Jess yet again proved too strong for their number 6 winning 6-2 6-0 (only dropping two games in 3 singles matches!) Olivia and Alex faced some tough opposition and although battled to the end they just came up against the better player on the day. Leaving us 2-1 down with 3 singles yet to play. Mia W backed up another singles win, while Millie faced an in-form number one. With Sophie two hours in, still on court and taking it into a third set we knew the result could still go either way and was all to play for. After a 3-hour battle Sophie came so close to winning against a player Ranked 150 places higher than her and 4 years older but gave it her all missing out narrowly 6-7 7-6 6-4 a tremendous performance and the match of the weekend. With the doubles going on court, we needed all three to gain promotion. Well two out of three ain't bad as they say. We narrowly lost 5-4 to the eventual winners but the heart, determination and grit certainly was on show for all to see.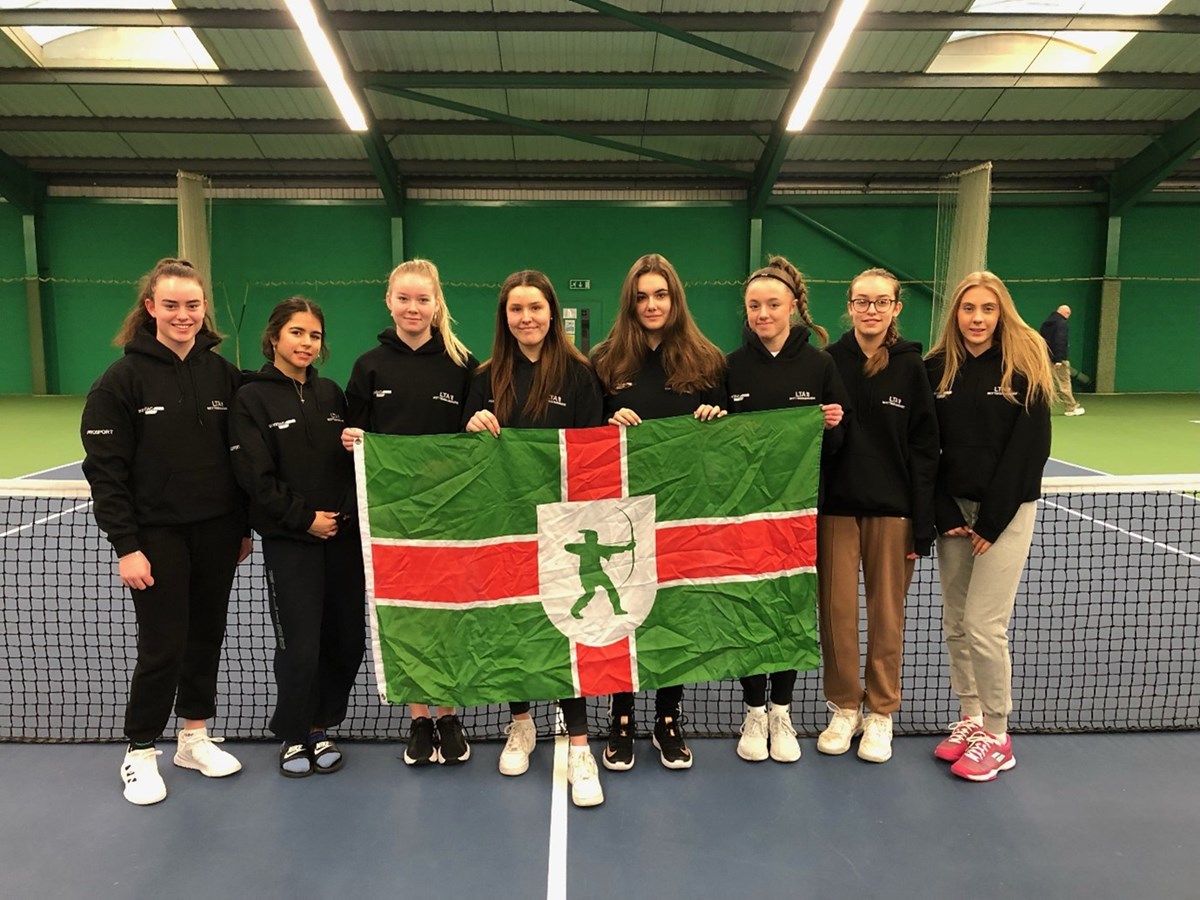 We could not have been prouder of the girls this weekend, the tennis they played, the teamwork and morale were what makes county tennis so special. We cheered, we laughed, and we had a great time in Wrexham doing a sport we all love and more importantly doing it all together.
| | |
| --- | --- |
| Team | Captains |
| Jessica Spencer | Sarah Usher |
| Ella Boddington | Sarah Wright |
| Mia Cameron | |
| Sophie Lager | |
| Olivia Corfe | |
| Alex Kepa | |
| Mia Wainwright | |
| Mille Wileman | |