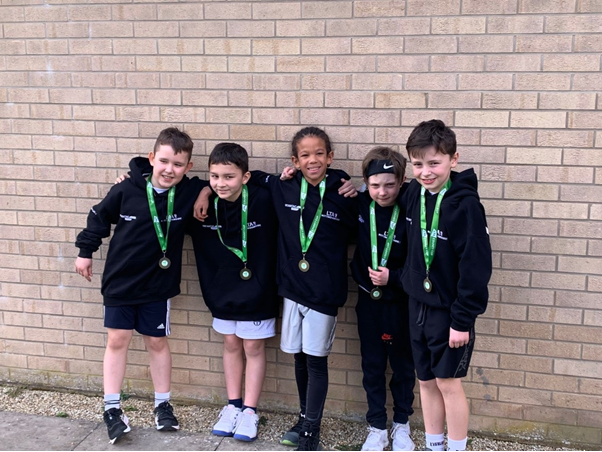 Boys 9U County Cup team go to National Finals!
• 2 MINUTE READ
It was finally that time of the year again for the 9U County Cup which was held over at Boston Tennis Club. Nottinghamshire were up against Leicestershire, Northamptonshire and the hosts Lincolnshire.
The team of boys were: Ethan Shoko, Henry Anderson, Joseph Welton, Max Goodridge and Ed Butler. Against each county the boys would need to complete 4 singles, 2 doubles with FAST4 rules, with first to 1 set. Throughout the day, the boys had individual goals to focus on and to gain more confidence in their game as the day went on.
First we took on our rivals Leicestershire and won 5-1 overall with all the players starting strong with strong support from the team watching. Northamptonshire were up next with a team who looked ready to compete, the boys didn't let that affect their momentum and left the courts winning 6-0 and only dropping 5 games as a team! Finally we were up against Lincolnshire who are known to have a strong squad year in year out… With Ed/Max going for 3/3 doubles win along with Joseph/Henry to follow, Notts definitely delivered, the treble was completed with the doubles pairings with Notts winning 5-1 to take the 2022 County Cup and to move on to the National Finals on the 24th April.
The girls also won a few hours after which shows a huge achievement in Notts tennis within the 9U age group. Thank you to all the parents that attended and fully supported the players from start to finish.
Team Captain, Zef.
Click on the link here for all of the results on the day.