2 MINUTE READ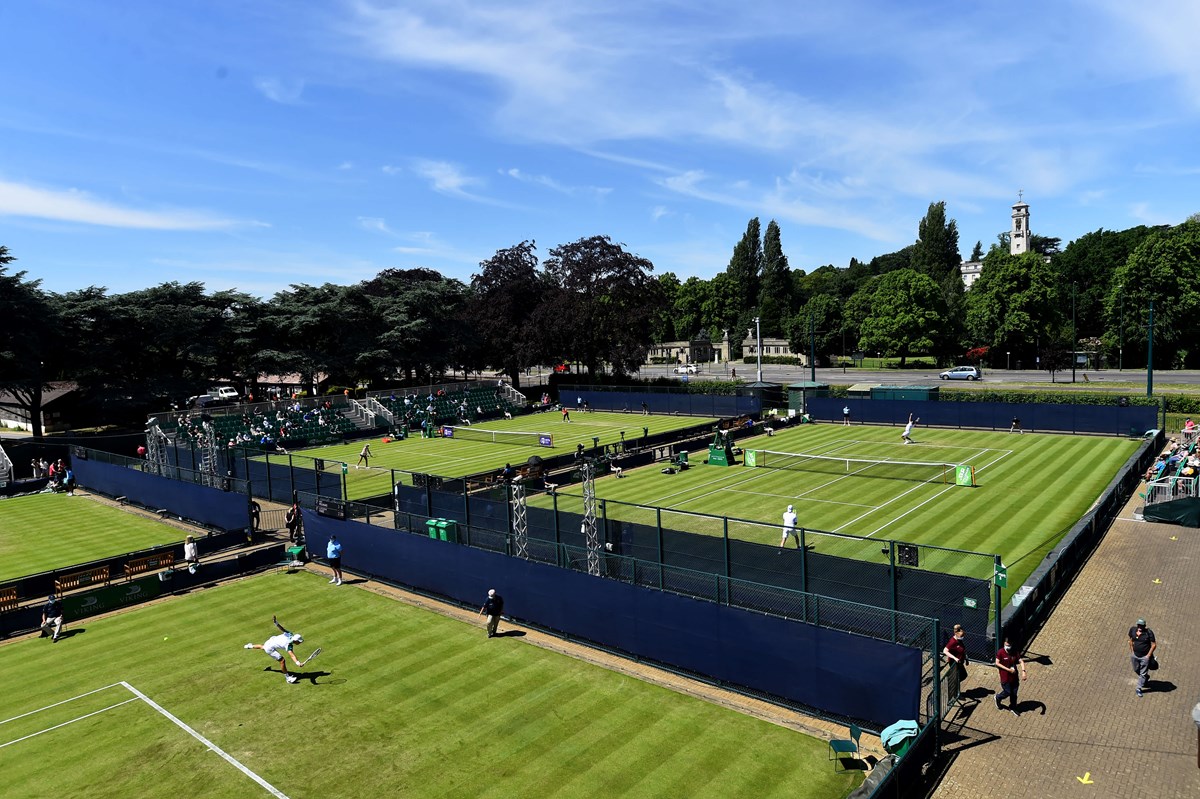 Nottinghamshire LTA is the associated body for tennis in the county. We are a not-for-profit, incorporated company which is registered with the LTA and work in partnership with the LTA towards a vision of 'tennis opened up'.
Our tennis network includes 39 venues across the county and we help support the many volunteers that work tirelessly for their clubs as well as the many accredited coaches that improve the standard of tennis and encourage more to play.
Click here to meet the members of our board and see their responsibilities
The Association's main tasks include:
Supporting all clubs in the county on development, facilities, policies, standards
Supporting al clubs, players and coaches in matters relating to Safeguarding
Managing county training sessions for all junior age groups
The selection process of County Cup teams
Running the Junior & Adult County Championships, County Road to Wimbledon.
Supporting the LTA Summer and Winter Team Tennis competitions, including the Mini Tennis
Oversight of seniors' tennis in Notts, including selection of representative age group teams
Providing an Annual Awards Night to reward volunteers, players, coaches
Supporting the League Committee who run the inter club doubles leagues
The Association's AGM is held each December when the Main Board is elected. The Main Board meet six times a year to determine the strategy of tennis in Notts and various sub-committees meet as required reporting back to the Main Board
At our AGM, our President, Christopher Walker, treats us to his excellent report which covers all aspects of tennis that has taken place in the county that year.

Click here to see the President's report for 2019.
Nottinghamshire Tennis is also grateful to have the support of our loyal Vice Presidents
Vice-Presidents:
| | | |
| --- | --- | --- |
| Mr G AUSTIN | Mr & Mrs P BARKER | Mr S BARLOW |
| Mr & Mrs MC BLANDY | Mr & Mrs R BONNELLO | Mr D BRITTON |
| Mr R CAMPBELL | Mrs S CARSLEY | Mrs J CHARLTON |
| Mrs EJ DADY | Mr B DOLBY | Mr & Mrs PT EDINGTON |
| Mrs C ENGLISH | Mrs C FOORD | Mr & Mrs D FRANCIS |
| Mr R J FREESTON | Mrs GE FYLES | Dr S GOODE |
| Mr & Mrs R GRAHAM | Mr T HUBBARD | Mr RW JONES |
| Mrs J LANE | Mrs P MARSHALL | Mr & Mrs JA MIDDLETON |
| Mrs ME MORRELL | Mr & Mrs JG NOWELL | Mrs AM PEARSON |
| Mrs PG POLLETT | Mr DM RICHARDS | Mrs AE ROBINSON |
| Mr & Mrs R SUMMERTON | Mr & Mrs NV TAMPLIN | Mr PW TAYLOR |
| Mrs JR WALKER | Mr NR WEBB | Mrs J WHEELHOUSE |
| Mr D WILD | | |
Contact us
Should you have any questions relating to tennis in Notts, please do not hesitate to email us via office@nottslta.co.uk. We are here to support.