Albany Tennis News
• 3 MINUTE READ
On Tuesday we held the much - delayed 1st American open tournament of 2021. There was some good tennis played though some players felt a bit rusty.
The 6 pairs played a round robin of 4 games using the indoor court and two outside courts. The end resulted in a tie between them Ray Roberts/Neri Gricevius and Stewart Swan /Cathy Tsitsos and with the match between also tied it was decided both pairs would be declared the winners. A buffet supper was provided for a small donation to the club's Development fund. The next tournament, which is open to non-members will be held 25th May. Entries close at 6pm on the day, fee is £2 with entries to albanytennispr@manx.net or phone 861497.

Photo (left to right) - Ray Roberts,Cathy Tsitsos, Stewart Swann, Neri Gricevius
The Auxesia sponsored Tots and Mini tennis started last Saturday with 32 children attending for coaching with the IOMLTA Development Officer, Rob Comber assisted by two of our younger members, A J Go and Ava Austerberry. We have room for 3 or 4 on each session 11.15 – 12.00 (Tots Tennis from 4yrs), then Mini Tennis 12.00 -1.00pm and 1.00 – 2.00pm. New pupils can have 3 free lessons to try out tennis and if they wish to continue they have to become Albany members. The membership includes their coaching. For further details contact our Club coach Ian Watson ianwatsonpts@manx.net or phone 496293. Parents are welcome to visit the club and watch the sessions.. Will all Tots and minis please wear their Albany Auxesia shirts again this Saturday as you have another photo call. My word you are popular!
At last! we were able to present Ava Austerberry with the Albany Junior Silver Award for 2020, which goes to the junior who is considered to have done most for the club (ON and OFF court) during the past year. It's usually presented at the end of the relevant year but 2019 winner, Aailish Kelly had to wait until March last year-obviously both delayed presentations were due to Covid19 Lock Down restrictions.

Photo – Ava with Club President Bryan Sharp and Pat Sharp Club Secretary
Albany's first Open tournament of the year will be the Grade 4, Chrystals Senior Open to be held from 22 – 29 May. Events are Men's/Women's Singles and Doubles. Entry is by e-mail to ianwatsonpts@manx.net and closes at 6pm on Saturday 15 May more info on Facebook. Fees are £5 for singles and £3 per player doubles. Cash prizes and medals for winners and runners-up.
U/18 County Cup Captains Report – March 2022
The IOMLTA 18 & U girls County cup team travelled to the Tarka tennis centre in Barnstable, North Devon to compete in the LTA Inter County Cup Championships.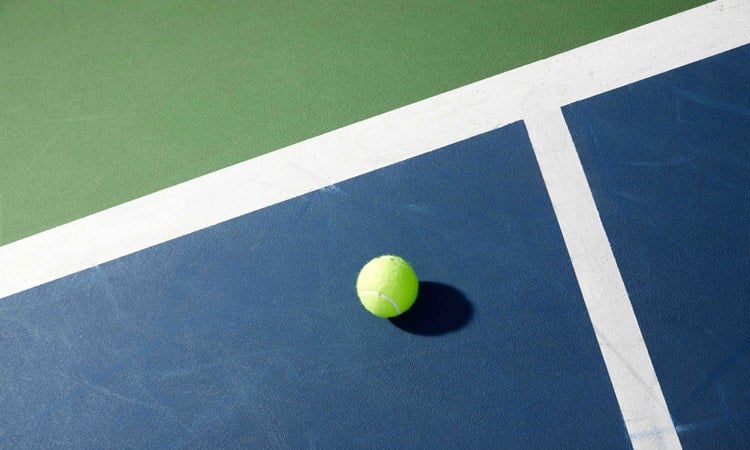 Winter County Cup - Ladies
The Isle of Man Women's Tennis Team recently travelled to Northampton to compete in the annual Winter County Cup. Find out how they got on.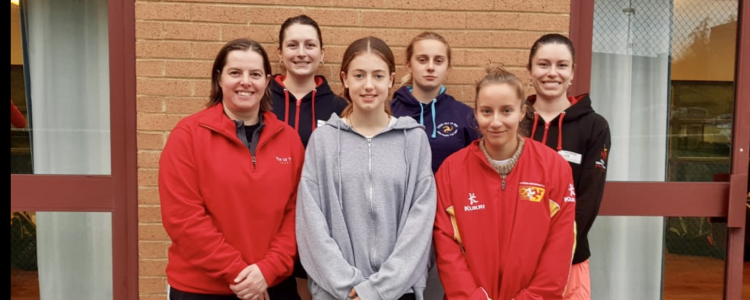 Winter County Cup - Men's
The Isle of Man Men's Tennis Team recently took part in the Winter County Event at the Kingston Park Tennis Centre in Hull.